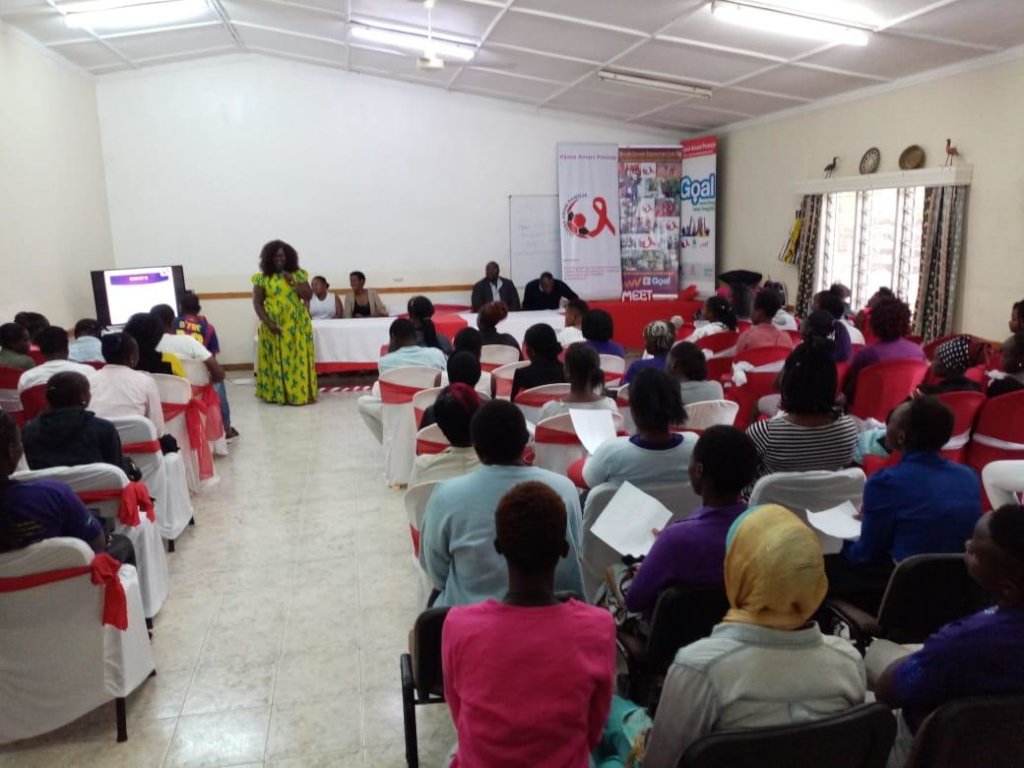 All in the spirit of creating a society that is socially, economically, and healthy empowered which is the cornerstone of VAP's programs, lot 3 of the 'Employment +Entrepreneurship gathered for a 3 days work preparedness boot camp prior to their graduation. Attended by diverse established professionals from all the spheres of business and corporates, armed with cutting-edge information and speaker after speaker, including representatives from: standard chartered bank, VIVO company and Rotaract amongst others, participants were filled up various techniques. Amongst the skills that were taught included: CV writing, goal setting, personal branding, interviews, self-expression, personal skills etc.
Career Awareness Forum
No sooner had the graduation of cohort 3 completed, than the career awareness for cohort 4 was conducted. Accompanied by their parents and guardians, various participants including youth with intellectual developmental disability were taken through the nitty- gritty of various vocational training courses of their choices by different professional experts from the partnering institutions. A couple of former VAP Achievers 'Employment Entrepreneurship' graduates who are currently working and some operating their own businesses were on board with testimonies that inspired the newly recruited cohort. "I have gone through all the social and economic program pieces of VAP and am comfortably living independently while supporting my siblings." Said 22 years old Jacinta, a VAP Achiever.
New Vivo Employee
Fresh from participating in VAP's life skills and Employment + Entrepreneurship projects, Judy got an internship opportunity with Vivo active wear, a Kenyan-based clothing retailer operating in major malls in Kenya. After a few months of internship dedication, exemplary performance and display of the tailoring course that she had undertaken, she impressed the management and finally landed a job placement with Vivo Active Wear Company.Judy now lives independently and can confidently support her siblings and her parents.