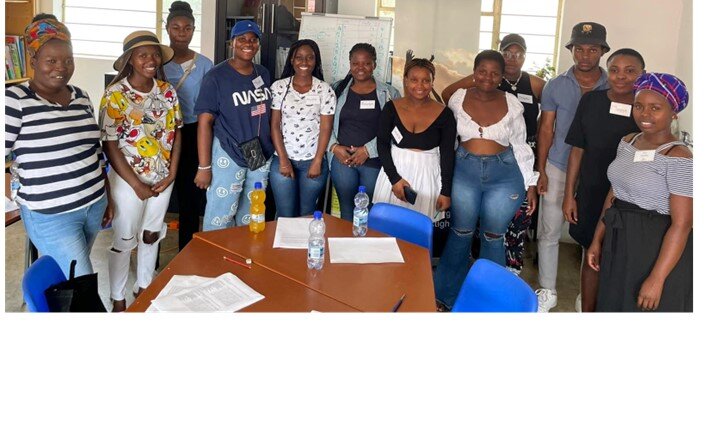 Edu Fun's mission is to improve English literacy. We teach learners in grades 2 & 3 at Diepsloot Combined School (DCS) in the informal settlement of Diepsloot, South Africa.
We rely on volunteers and local youth to teach reading to approximately 400 children on a weekly basis. We use Diepsloot Combined School as our base which has become a centre of excellence where other non-profit organisations and groups send their volunteers/tutors to be trained in the Phono-Graphix reading method and learn best practices tp then replicate our model in their own communities.
This means that collectively over 1000 children from various townships and informal settlements are learning to read using Phono-Graphix from Diepsloot to Alexandra, Gomorrah and Rosettenville
We have 8 new tutors from the Diepsloot community who have joined our programme this year and 6 tutors from last year's programme are also involved, providing a lot of support and mentoring to the new group.
Phono-Graphix and computer training
During the first term of the academic year, the tutor group have focused on learning how to teach reading using Phono-Graphix. They are working towards an international certification.
The tutors have developed relationships with the grade 3 students by teaching them to read in a one on one setting twice a week. The tutors have found this to be a very rewarding experience and many are excited about teaching their own children or siblings to read.
The tutors have access to computers and the internet on a daily basis, but on a rotation as we don't have enough computers with the full Office suite from them to get the full benefit of these sessions. Computer literacy is crucial in any job market. Each tutor is enrolled on several free online courses to supplement their Phono-Graphix training.
Teambuilding
The programme requires a lot of teamwork as all out tutors and volunteer groups need to work together to deliver projects and undertake community work that will provide them with hands on work experience and development of work ethics. The tutors recently participated in a Lego Challenge. None of the tutors had built Lego before and they were all eager to get started. Two teams had 45 minutes two build a structure and setting according to the theme of "EduFun". Their creations were most inspiring including both mentors, tutors, and learners.
We are planning an off-site teambuilding day in May where tutors will go on a Ziplining expedition to continue to build on the team spirit!
Holiday Club and Community Work
Not only do the tutors offer their time and support to grade 3 learners at the school. They also take part in EduFun's outreach projects such as the Food Pantry and Baby Club. Every Wednesday they support The Food Pantry children with their homework and hand out food parcels to each family every month. The Food Pantry children are a group of the most vulnerable children in the school where they have either lost both or one of their parents and in some cases come from child headed homes.
The Tutor group was also set the task to organise a one-day holiday club for grade 3 students during the recent school holidays. It was their first experience of delivering a project together and it was a great success. The tutors were supported on the day by our regular volunteers. It was a fun filled day for 40 children with activities such as beading, reading and coding. Breakfast, lunch and snacks were provided to each of the children. This holiday club was a great learning opportunity as the tutor group will be organising a 3-day holiday program for an estimated 120 learners in the June holidays later this year.
We value your continued support. If you would like to contribute to our 2023 Literacy programme to support the work that we do and ensure that we multiply our impact, we would really appreciate assistance with the following items on our current wish list
Sponsor a learner to attend the upcoming holiday programme in June US$ 20 per learner
Sponsor all 120 learners to attend the holiday programme US$ 2300 for all 120 chidlren to attend.
A team building excursion for our current tutor group US$ 250 for the whole group
4 Computers with an Office 365 license US$ 400 each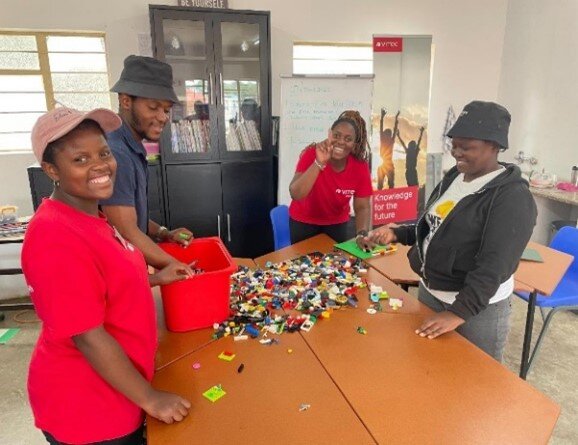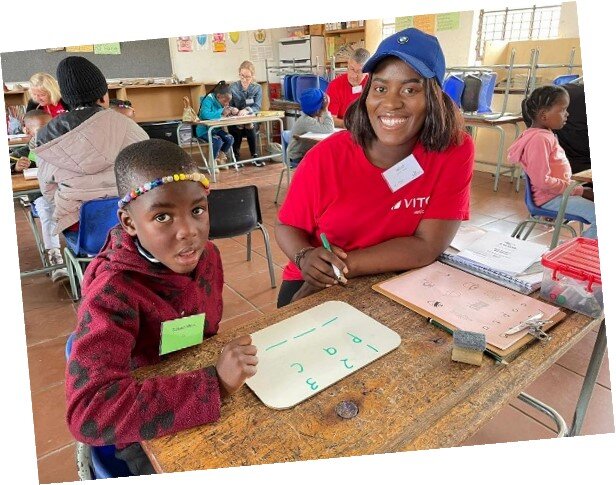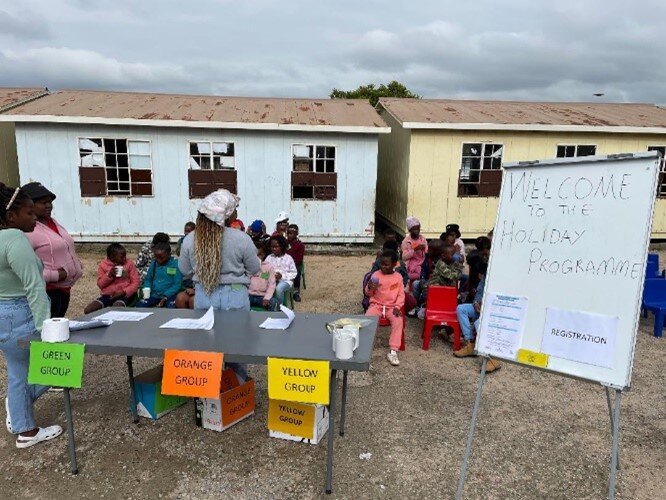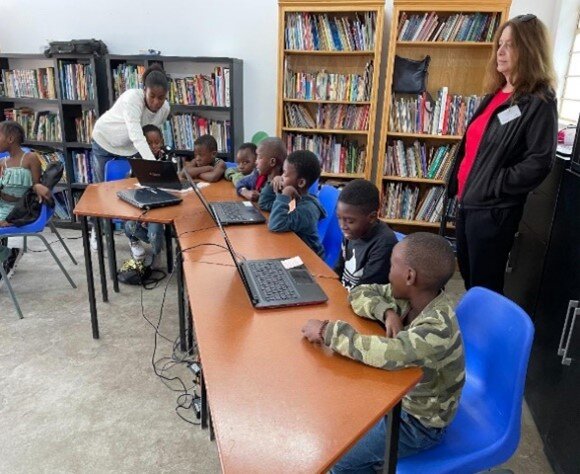 Links: