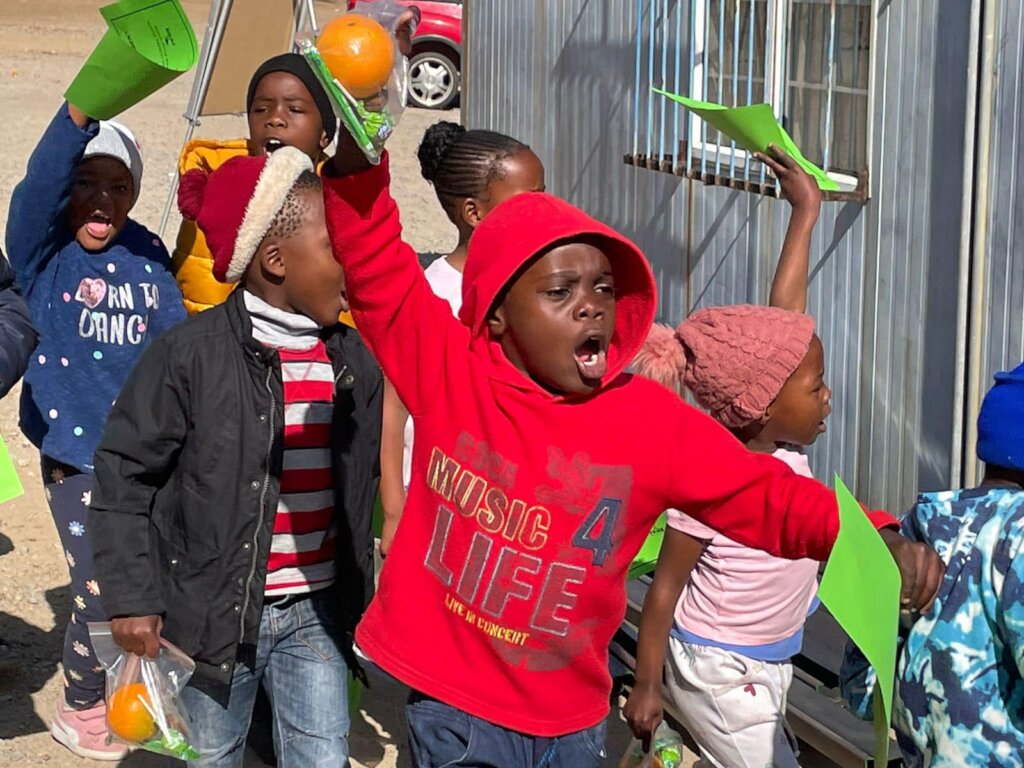 Edu Fun's mission is to improve English literacy. We teach learners in grades 2 & 3 at Diepsloot Combined School (DCS) in the informal settlement of Diepsloot, South Africa to read using the Phono-Graphix Reading Method.
We have been working with a group of unemployed youth who have all completed their training and will soon be certified Phono-Graphix Tutors. The tutors did an amazing job during the Winter school holidays in June/July where they ran our Holiday Buddy Reader, Sports, Art and Dance programme. 120 children participated in the programme and we were very lucky to have between 60 and 80 volunteers on any given day which meant that every child was able to have 1:1 reading instruction for one hour each day and then participated in other activities for the rest of the day.
Most of the learners from the school benefit from the school's feeding scheme during the term, which means that they don't get regular meals during school holidays. During this programme every child who participated received breakfast, lunch as well as snacks and drinks throughout the day. Each child was also given a book to take home and the reactions when they realised that they could take the book home with them were priceless!
We are trying to replicate this holiday programme on a weekly basis in the form of a "homework" club where the most vulnerable children at the school, several of whom are from child headed homes come to our training hub every Wednesday afternoon, receive a meal, play board games, do homework, have access to the internet and get to chat to their friends as well as our tutors. This project costs about R2000 (Approx $125) to run per month. This is not something that we budgeted for, but we would really like to keep it going as it's filling a void in the learners' lives and keeping them actively engaged in recreational and educational activities after school on at least one day and gives them a sense of community and family.
We have been working with 200 Grade 3 learners since March of this year who have all benefitted from one-to-one instruction twice a week. The tutors have gained a lot of experience and have now added another 200 kids to their case load as we have started to work with all the Grade 2 leaners at DCS as well.
This means that we've managed to close some of the gaps caused by Covid. We have recruited more volunteers as a result, however we would love to start training and employing more local youth so that we can multiply our impact, replicate the project in other schools in Diepsloot and employ more unemployed youth who are proving to be very competent reading tutors and are able to provide better for their own families as a result of the allowance they receive.
Many tutors are teaching their own children to read as well as their younger siblings over and above the work they do with us and are even applying the method to other languages … so Phono-Graphix is the gift that keeps giving and is being passed down to the next generation.
There are 6 primary schools in Diepsloot and we hope to add one more school to our programme each year over the next 5 years. In order for the programme to work effectively, we need to employ a minimum of 10 tutors at each school.
The cost per tutor in terms of their training as well as their monthly stipend over 9 months is approximately R33 000 per tutor for the year. This is the equivalent $2200 per tutor, which works out to less than $200 dollars per tutor per month which includes all their training, materials and stipend as well as all the stationery and educational material for the 25 to 30 children that each tutor would be responsible for teaching one-on-one on a weekly basis.


We are grateful for the continued support that we get from the GlobalGiving platform. Any of your donations will go a long way to assist us in achieving our vision for this year and beyond.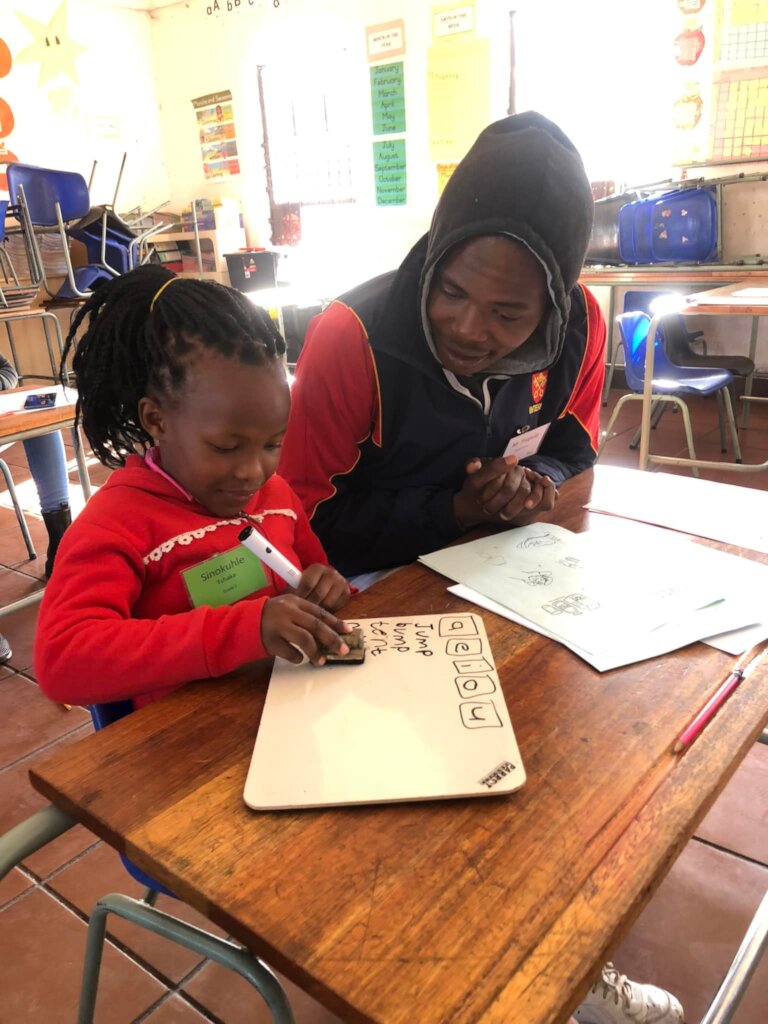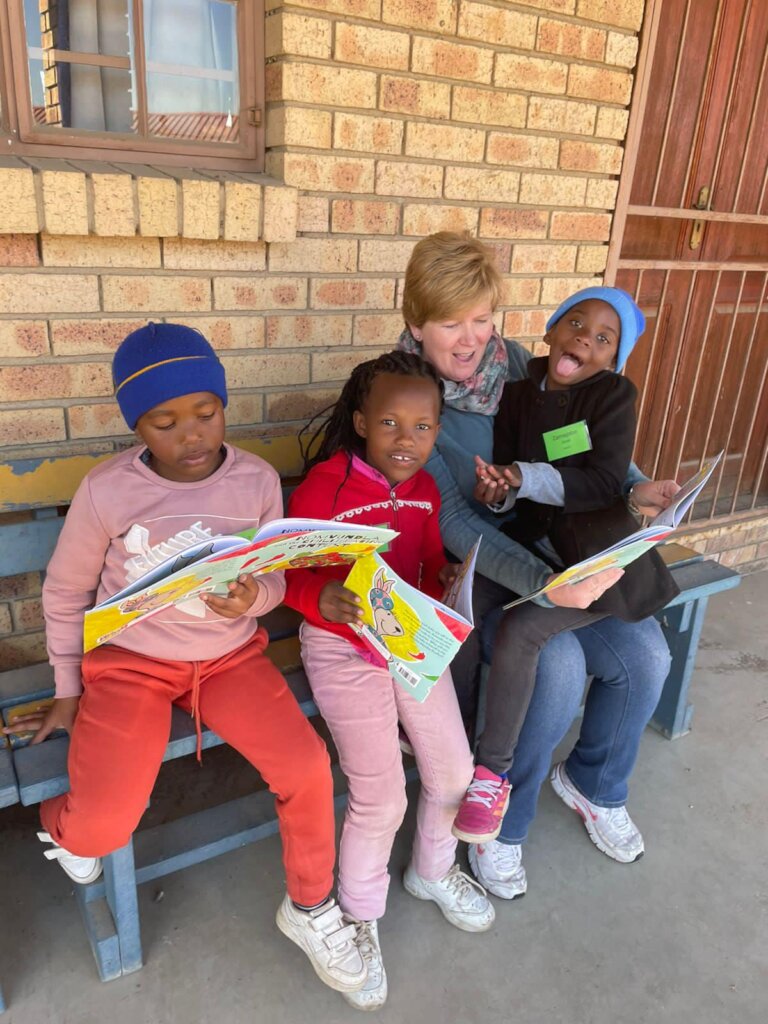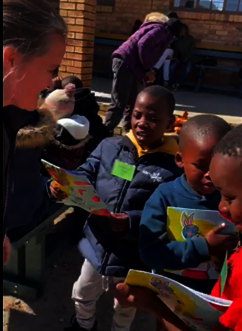 Links: