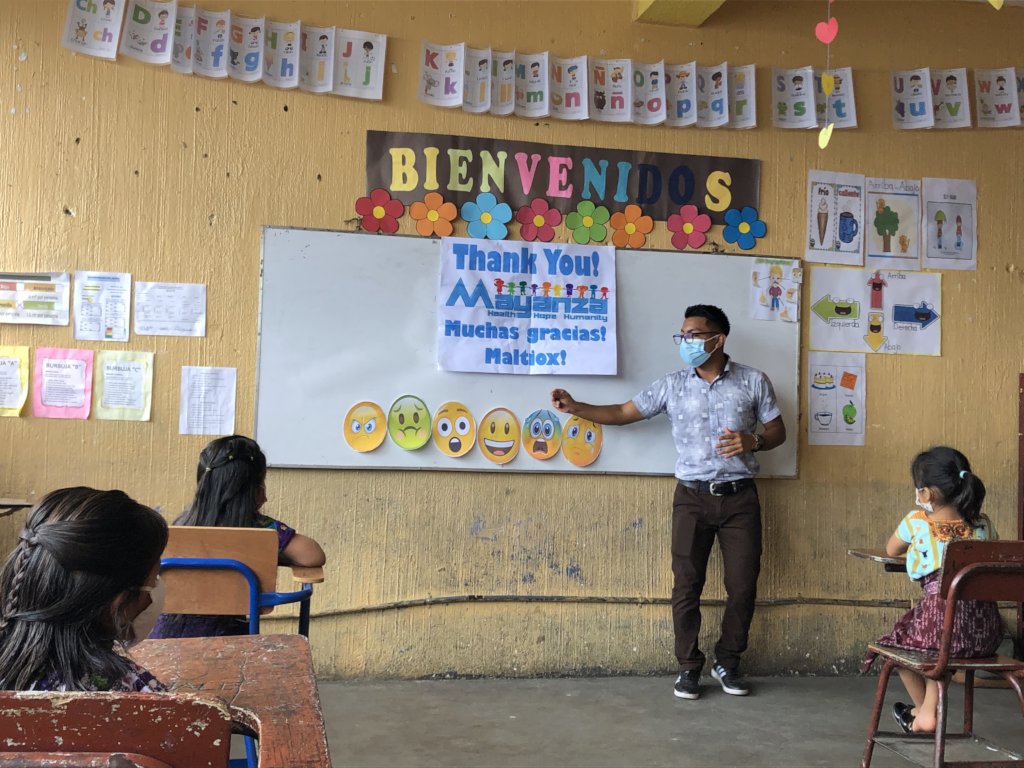 Thank you for your support of our work in Santiago. We wanted to send an update on our recent visit to Santiago and our ongoing work in the community. In July, two members of our team were finally able to return to Santiago. Although our team has become skilled at communicating via Zoom, it had been 18 months since our last visit to Santiago and our visit was jam-packed with schools visits, program evaluation and a graduation ceremony. Here are a few updates to our programs:
School Health Education Program:
In early 2021, Mayanza hired another health educator to work in the schools, teaching health education topics such as hygiene, nutrition, disease prevention, importance of exercise and understanding our emotions. Although the school are closed to in-person instruction now, our educators have been providing home visits, homework packets and small group, socially distanced lessons depending on the government restrictions in place. We were able to observe two engagning and information health education lessons at David LaMotte School and Escuela Panul that focused on healthy eating and understanding emotions.
Health Mothers Program at Puerta Abierta:
In February 2020, we recruited a group of mothers to participate in a year long education program aimed at providing education and skills on nutrition, portion control, exercise, stress management and goal setting. Despite a pause due to the pandemic, the women were finally able to complete their program and received a certificate of completion at our graduation ceremony. Earlier in the day, the women chose an activity that would allow them to demonstrate their newly achieved level of fitness. The group went birdwatching in the forests of Atitlan Volcano and for the first time, many of the women were able to view the Resplendant Quetzel in its native habitat. What a special day for all!
Healthy Mothers at Tzanchaj
Building upon our successful gardens and chickens program during 2020, we began a new program in March 2021. We recruited a group of women who were interested in learning more about improving the health of themselves and their families. The weekly sessions focus on healthy eating, hygiene, exercise, female reproduction and contraception, mental health and empowerment of women. We have partnered with a number of local organizations who are helping to deliver this content. During our visit, we conducted a program evaluation, which will help drive future programming and we were able to visit our garden that provides women with education and a supply of fresh vegetables.
It was wonderful to be back to visit our friends in Santiago and see that our important work is continuing. The Delta variant is now sweeping through Santiago, where medical care is scarce and we hope that you keep the people of Santiago in your thoughts and prayers.