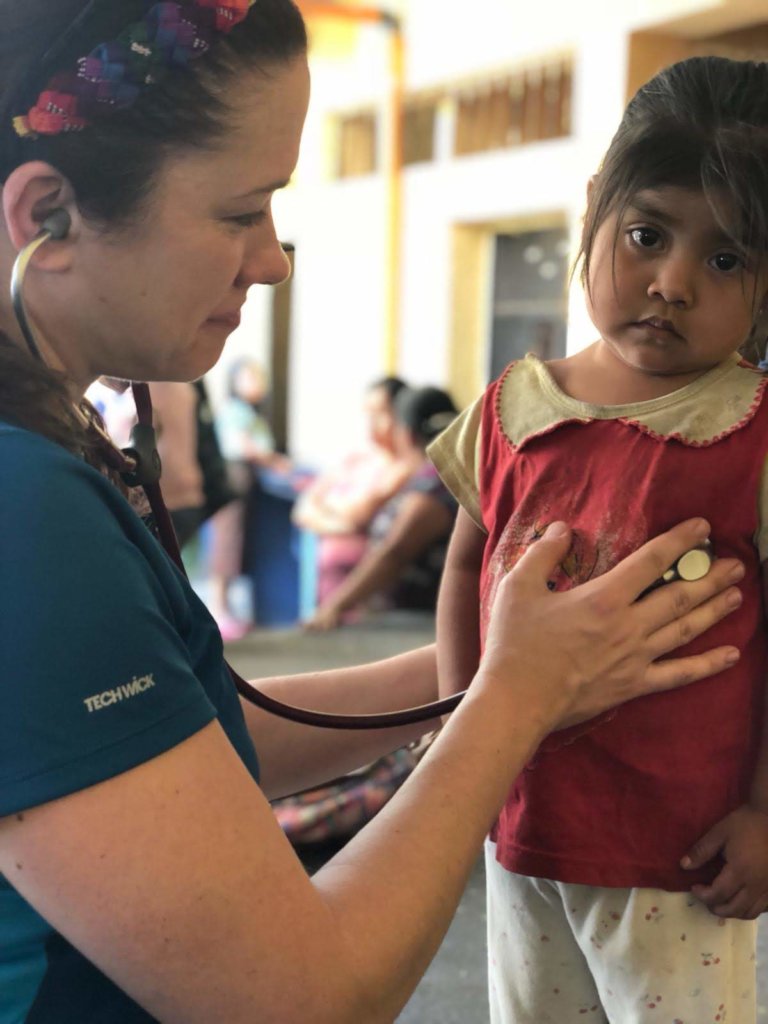 Mayanza has recently returned from a week on the ground in Guatemala and we have many successes to share with you! This trip was exciting for a number of reasons: we saw the greatest number of children on this trip, we strengthened partnerships with local stakeholders and started a new program for diabetes education.
We had an amazing team of 13 volunteers who gave their time, money and endless energies to our project. We made an impact on this community that touched each of our team members in ways that they will carry with them in the future.
We saw ~580 children on this trip, which was a 14% increase from last year. This speaks to the community engagement in our project and the trust given to us by the teachers and parents of this school community. We are working to crunch numbers to see how our interventions have impacted the community, but see the increased level of engagement as a very positive sign.
Our team had a number of meetings this week including with teachers from the schools, the community health educator, physical education teacher, and local dentist. We worked with each of these team members to strengthen our partnerships and commitment to this community.
With support from Soles4Souls and a nccPA Health Foundation grant, we implemented a Diabetes Lifestyle Modification Program aimed at reducing the devastating effects of diabetes mellitus on the women and families of this community. We have partnered with a local community health educator, Lola and a physical education teacher, Febe to provide the instruction and support in the areas of goal setting, healthy eating, exercise instruction and stress management for 12 Mayan women at risk for diabetes. We took some initial measurements and will return in six months to check their progress toward their personal goals for wellness.
Thank you very much for your support for this project. We hope that we can continue to count on you to help us provide these services for the children and families of Santiago. Please look for an email from us in April regarding an upcoming campaign called the "Little by Little campaign" where your donations will be matched.
Thank you! Muchas gracias! Maltiox!
Jami, Emilee and Carla