Project Report

| Jun 24, 2022
Single Mother of Child with Cancer Struggles
By Wilfred Dranimva | Nursing Officer, BL Ward, St. Mary's Hospital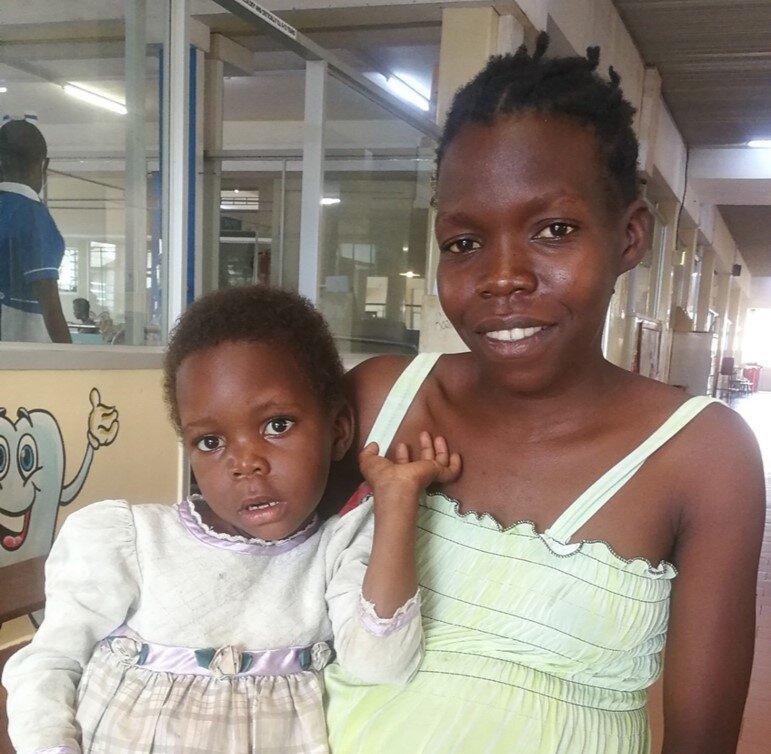 Elizabeth is an only child. Her father abandoned her and her mother when she was four months old. Her 18-year-old mother receives no financial support from her husband. Mother and daughter live with Elizabeth's maternal grandfather.
Elizabeth was referred to our hospital, St. Mary's Hospital Lacor in Gulu, Uganda by the Lira Regional Referral Hospital (LRRH) which is in a nearby district. Her mother reported that in January 2021, Elizabeth had a poor appetite and suffered from weight loss that began when she was one and a half years old. At the age of three, Elizabeth began to develop swelling in the left abdominal/lumbar region. She reported that Elizabeth also had pain, fever, night sweats, and a total loss of appetite. Her mother took her to a nearby health center that immediately referred her to the LRRH. She spent three weeks at the LRRH where she received treatment for malaria, but because there was no reduction in the abdominal swelling, she was referred to our hospital for suspected cancer. She was admitted to our hospital in early April 2021 - four months from the onset of symptoms of cancer.
After a complete evaluation, Elizabeth was diagnosed with Wilms Tumor – a type of childhood cancer of the kidneys. She started pre-operative chemotherapy in mid-April 2021 and when this initial treatment was completed, she underwent a nephrectomy (a total removal of her left kidney) in July 2021. After recovering from surgery, she was given post-operative chemotherapy and completed all treatment in late October 2021. She achieved a complete remission and was discharged home with a schedule of appointment dates for routine follow-up visits.
During treatment, Elizabeth and her mother were never visited by any relatives. They did not receive any type of support from the family. After discharge from St. Mary's, Elizabeth's mother did not bring her back for a routine follow-up visit in January 2022, but when they both returned a month later, Elizabeth was diagnosed with severe acute malnutrition and her mother was equally weak and wasted. They were both started on nutritional rehabilitation at the hospital. Both are much better now. Our team decided that it would be in their best interests to remain at the hospital's Family Home until Elizabeth completes at least six months of follow up check-ups to ensure that they have the necessary psychosocial support, including food. Elizabeth was last evaluated in May 2022 and found to be in complete remission.
Elizabeth and her mother live in very poor circumstances and faced many challenges before, during, and after the completion of treatment – largely due to the lack of family support, even while at home after her initial discharge post treatment completion.
Thanks to your generous donations, children like Elizabeth can receive treatment for free and other support – food, accommodation, and transportation – which were all beyond the means that her mother could provide. While it is good news that Elizabeth remains in remission, we are concerned about the struggles that they will face once they leave our hospital. Your donations make it possible for us to care for children like Elizabeth and continue to care for them when they have been successfully treated. Thank you again for your support!