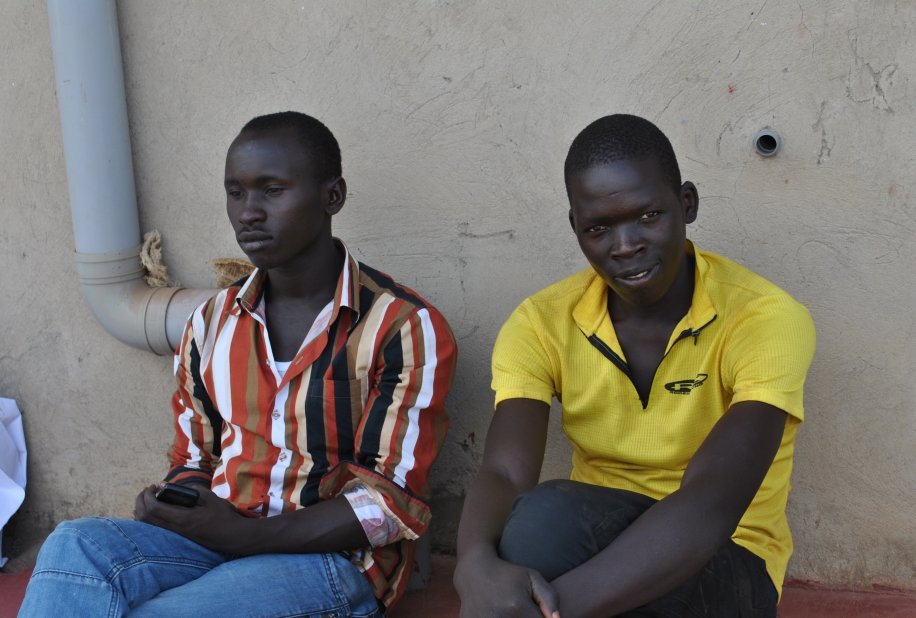 Thank you for your continued support, you are making a real difference, not only in the lives of youths and their communities but entire households. Thank you again for making our work possible.
What started off as a small football group that meets every weekend has now grown into a group of young boys who want to make a difference in the community.
We are a group of 35 youths who meet to play train and play football every weekend. Most of us come from very disadvantaged families, and meeting and sharing a passion for football brings us together to learn to love and share.
We know that most of us may not complete our education because of the challenges we face but with the skill of playing football we may be able to make the changes that we each desire in our lives.
At the Karin Medical Centre, Unyama, we are able to get all learn more about issues that affect our health, for example, HIV/AIDS and sexually transmitted diseases. During the games, a nurse shares more information about health to us. This has given us more knowledge which most of us would never know about.
We love football because of the skills that we are learning. We would never be able to go to many of the places that we have visited without football.
This coming year we would like get new balls, football shoes and uniforms. We would like to play with more teams and be able to share the information that we have learnt from the health centers to our peers. You can participate in this by buying a ball, football shoes or uniform or supporting our matches. Your contribution will equip us with not only the tools and materials that we need to share important messages that the youth need abuot thier health, but it also gives us the confidence to play and speak and get recognised for who we are. Your support allows us to reach to more groups. Go here to participate in this.
Thank you
Links: