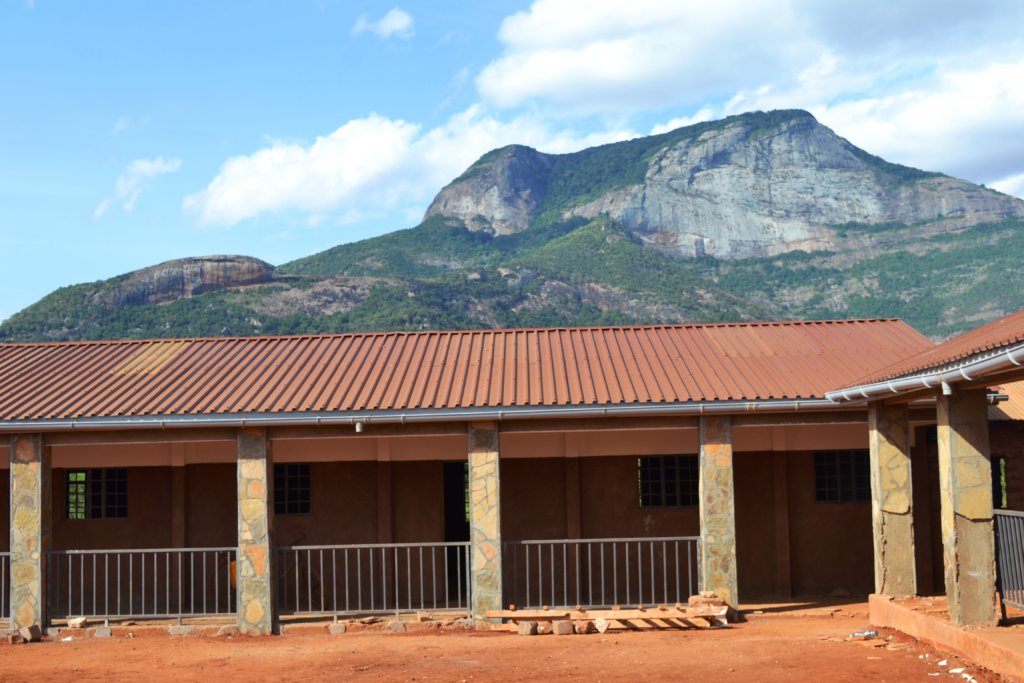 We are delighted to report on our recent activities and progress in our partner primary schools in Kasigau, Kenya:
School construction and development
Our latest whole school redevelopment project, at Ngambenyi Primary, is in its final stages and is on course for completion in time for the start of the last term of the year in September. Although not the largest single project we have ever undertaken, it is without doubt the best and we are very much looking forward to showing off the results of a year of hard work by our project management and building team.
At our other partner schools we have recently completed, are working on or have immediate plans to begin work on the construction of a further seven classrooms. These are all to provide additional capacity to cope with growing enrolments as well as to reduce existing over-crowding and high class numbers.
Feeding programme
Our school lunch programme goes from strength to strength and from September we will extend it to our seventh partner school, Ngambenyi, meaning a further 125 children (and now more than 2,500 in total) will benefit from a daily hot lunch. From September we will also begin piloting a breakfast club at one of our partner schools. This will target the most disadvantaged pupils, who very often come to school having not eaten since lunch the day before, and we are working closely with the school to identify these children. We will provide them with a cup of nutritous and fortified porridge.
Educational resources & learning

Since our latest update in April we have started funding a further two teaching positions, meaning we now fund a total of 11 teacher salaries across five of our seven partner schools. We have pledged to start funding a further position later in the year. These extra teachers are needed because of severe government shortfalls and are an absolutely vital tool for improving the quality of education in the schools. Later this year, or next, we hope to fund a teacher development workshop and seminar for teachers across our partner schools as well as others in the region that we do not yet work with.