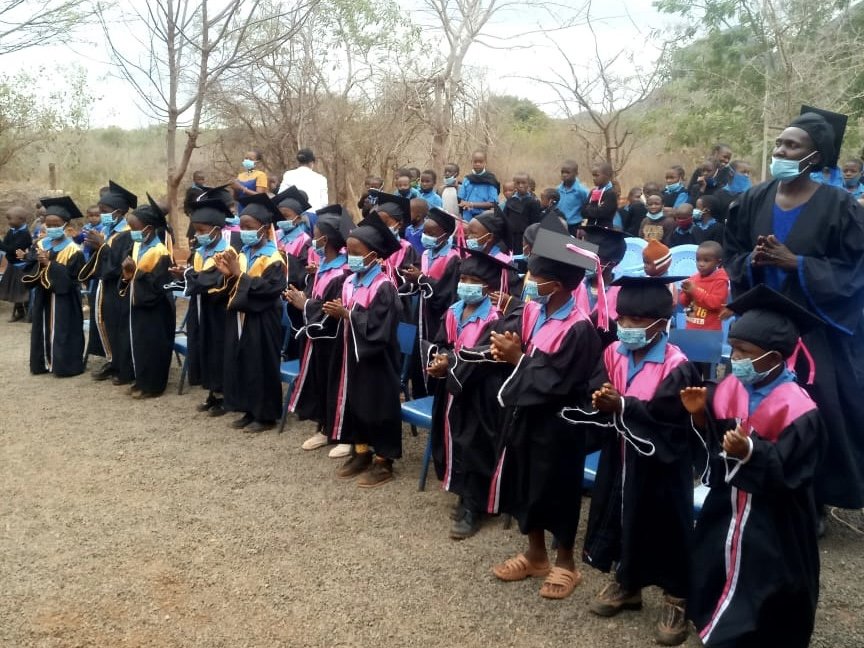 After the disruption caused by Covid-related school closures last year, the 2020 academic year has finally come to a close in Kenya for all pupils, nearly 19 months after it started.
But after a holiday period of just one week, the delayed 2021 academic year has already started in earnest with schools now operating at full capacity for the first time since March. There still remains around 20 weeks of learning between now and the end of the calendar year, with the academic year then due to carry over into the first quarter of 2022.
We continue to do whatever we can to support our partner schools and to keep staff and pupils safe in the face of a worsening Covid situation nationally in Kenya.
Our supply of food for the lunch programme has continued uninterrupted and foodstuffs for the first half of this latest term have already been delivered to schools, much to the delight of headteachers and school management boards.
"Lots of appreciations to African Promise for the continued support of the feeding programme in our school."
With the dry season biting and rain not having fallen in parts of our project area since the beginning of May, we have been supplying clean water to those schools where reserves of rainwater have been exhausted and/or where other water sources are insufficient or too unreliable to meet demand. This includes our latest partner school at Mkamenyi Primary where rainwater presents the only viable source of clean water and where we aim to add a further 100,000 litres of storage capacity over the next few months, as part of our on-going redevelopment of the school which, in recent months, has included the addition of further new classrooms as well as the provision of furniture and equipment for classrooms and administration spaces.
Adding to the investments we made in Covid-prevention measures at the end of last year, and earlier this year, we have recently provided our schools with further funds to purchase cleaning equipment and PPE, either to add to items purchased previously where they were insufficient or to replace exhausted supplies. We will continue to do this for as long as is necessary.
Having been supporting teacher and support staff salaries in full up until January and subsequently at 75%, our contribution reduced to 50% as planned in April, with schools responsible for making up the other half with funds collected from parents or elsewhere.
Our work at Mkamenyi Primary has remained the focus of our infrastructure development programme in recent months but with funding secured for many elements of that project and with expenditure falling in areas such as teacher salary funding, we are turning our attention back to improvements that need to be made across our existing network, and we have a number of projects earmarked for the coming months.
****
You are receiving this report because you currently donate to or have previously donated to this project via GlobalGiving or have registered to receive updates (for example, when voting for us in GlobalGiving competitions). If you no longer wish to receive these updates please click 'Unsubscribe' below. Please note that this will not unsubscribe you from receiving mailings directly from African Promise if you currently receive these.