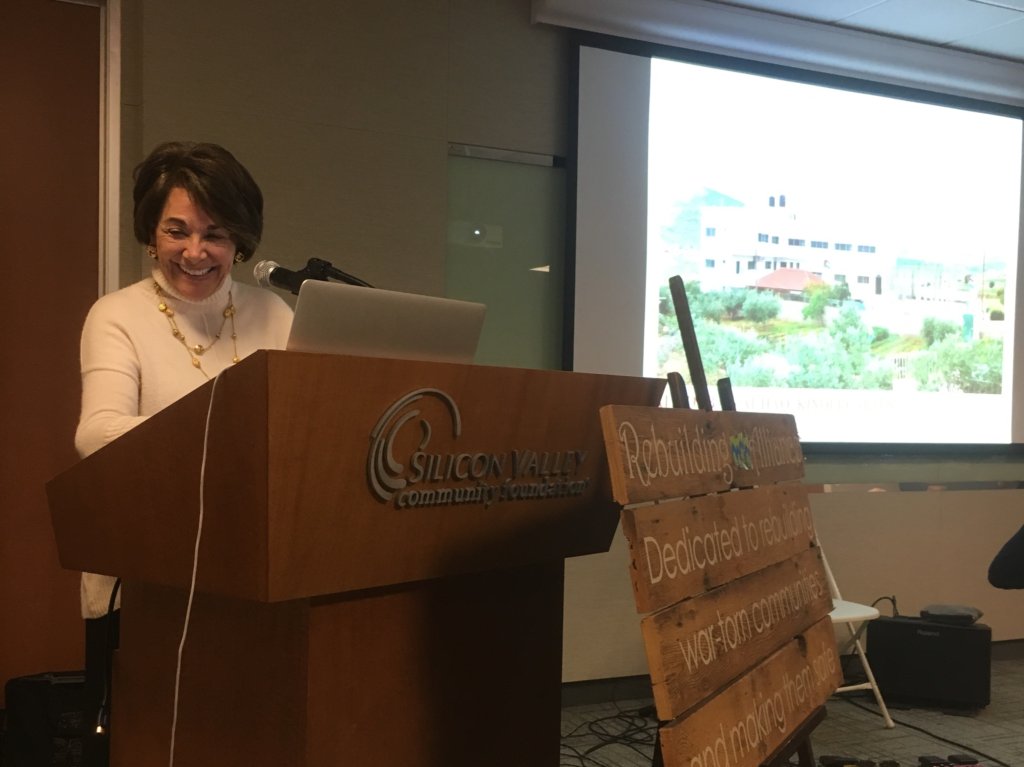 Dear Friend,
What an intense time this has been! Our big news is that both a Senator and a Representative are agreeing to sponsor our third annual #ICareAboutPeace briefings, bringing Palestinian children to speak to Congress and share their vision of peace! This year, if all goes well, we'll bring a child from Gaza to join the young man returning to Congress from Susiya, as well as a child from Al Aqaba, both villages in the West Bank's Area C.
Additionally, two distinguished human rights defenders will join the delegation: Rabbi Arik Ascherman, a key advocate who has worked with Susiya for many years as part of their negotiation team, and the Mayor of Al Aqaba, Haj Sami Sadeq, under whose leadership the village has flourished to become a model of peace.
Bringing the children to speak to Congress is one of the most impactful forms of advocacy that Rebuilding Alliance has ever done. Congressional intervention is very effective in keeping Palestinian villages standing - Senator Feinstein even quoted the children in her letters (published on her website — see the link below) with PM Netanyahu, urging that Susiya not be demolished. The delegation will emphasize the right of Palestinians to plan and build their communities, and live safely and without fear on the land they own. Our special guests from Gaza will ask for Congressional engagement to mitigate the ongoing electricity crisis and lift the blockade.
Aysar, age 15, from Susiya, says, "This will be my third visit to Congress, coming at a critical time for my village of Susiya. On October 1st, Israel's Minister of Defense is scheduled to issue the State's decision to the High Court regarding the fate of our village. I hope many members of Congress will join Senator Feinstein to press to keep our village safe and standing."
Rebuilding Alliance's Peacemaker Awards:
Last April, it was an honor to hold our Annual Peacemakers Dinner, recognizing five people and organizations that have been instrumental in the advocacy that resulted in Google adding 236 Palestinian villages (previously omitted) to their maps of the West Bank. Here are the awardees:
Rep. Eshoo received our Peacemaker Award at our Race of Recognition dinner for the role she played in the addition of 236 Palestinian villages to Google Maps. Rep. Eshoo presented a beautiful and moving keynote address during which she said that "we are all called to be peacemakers," and this is why she ran for office.





George Zeidan, one of the founders of

Right to Movement, joined us to receive his Peacemaker Award. At our request,

George and eight other

Right to Movement runners ran from Google headquarters to Apple headquarters in October

, 2016

to

press the companies to put Palestinian villages on Google Maps and Apple Maps.
Receiving their awards in abstentia:
Eid Suleiman Hthaleen, an artist from the Palestinian West Bank village of Umm al Kheir,

for his

art (see video) and his

advocacy

to keep Umm al Kheir standing.
the Geospatial Information Systems Department at the Palestine Ministry of Local Governments, i

n recognition of their persistence in accurately and meticulously mapping the West Bank as it exists in reality - with hundreds of Palestinian communities that deserve visibility and respect.
Bimkom: Planners for Planning Rights, an Israeli human rights organization that uses zoning and architecture to help prevent demolition of Palestinian communities.
Thank you for your support! We will update you very soon as plans come together for our I Care About Peace Briefing in Washington during the week of International Peace Day.
Sincerely,
Tamsin Avra
Advocacy Program Manager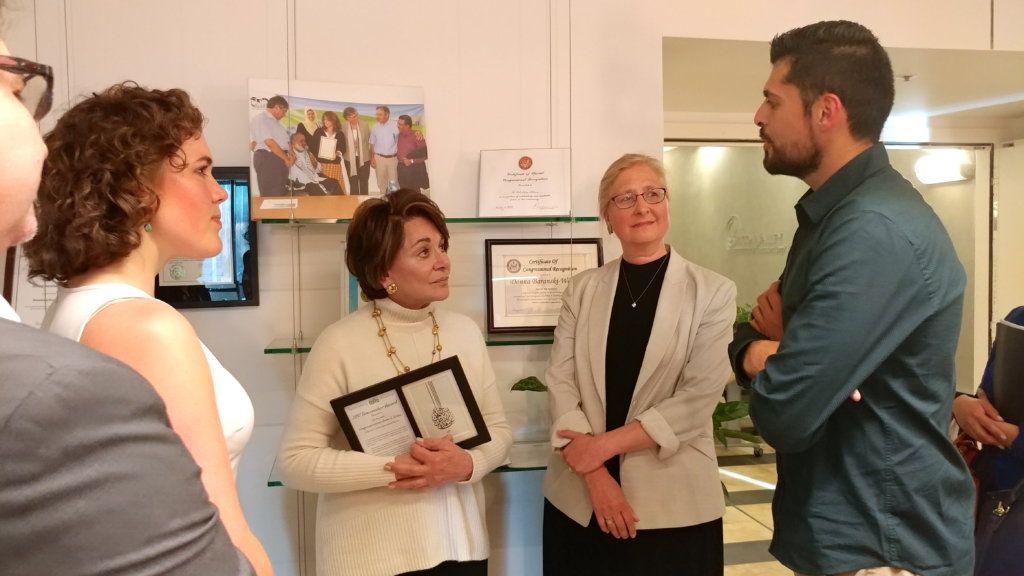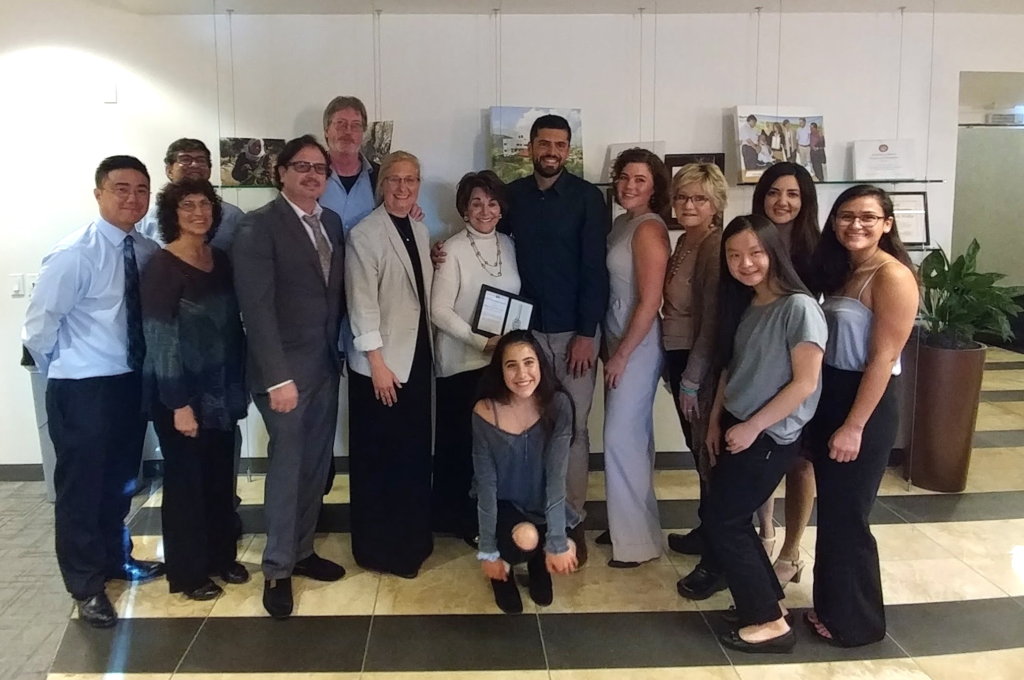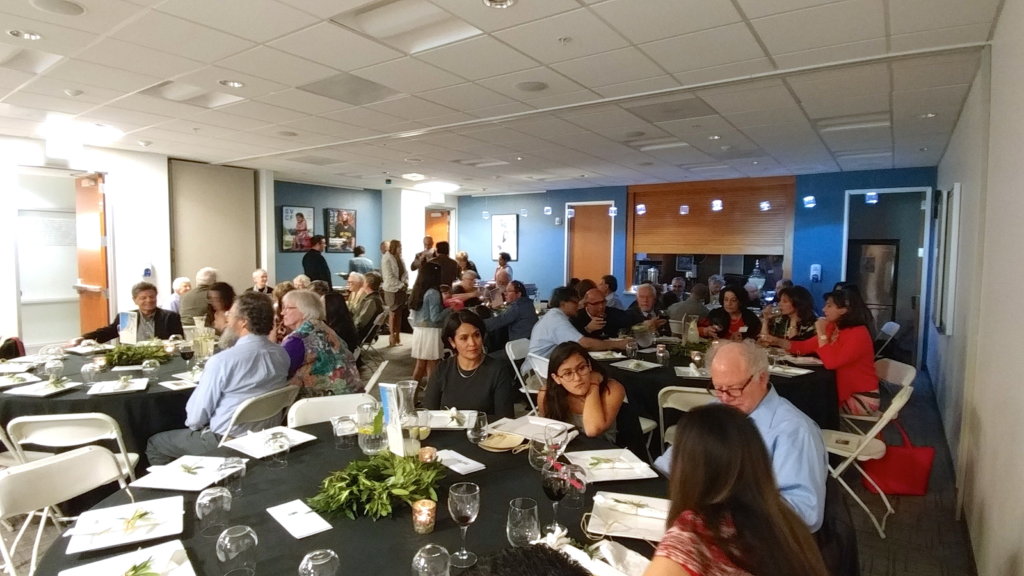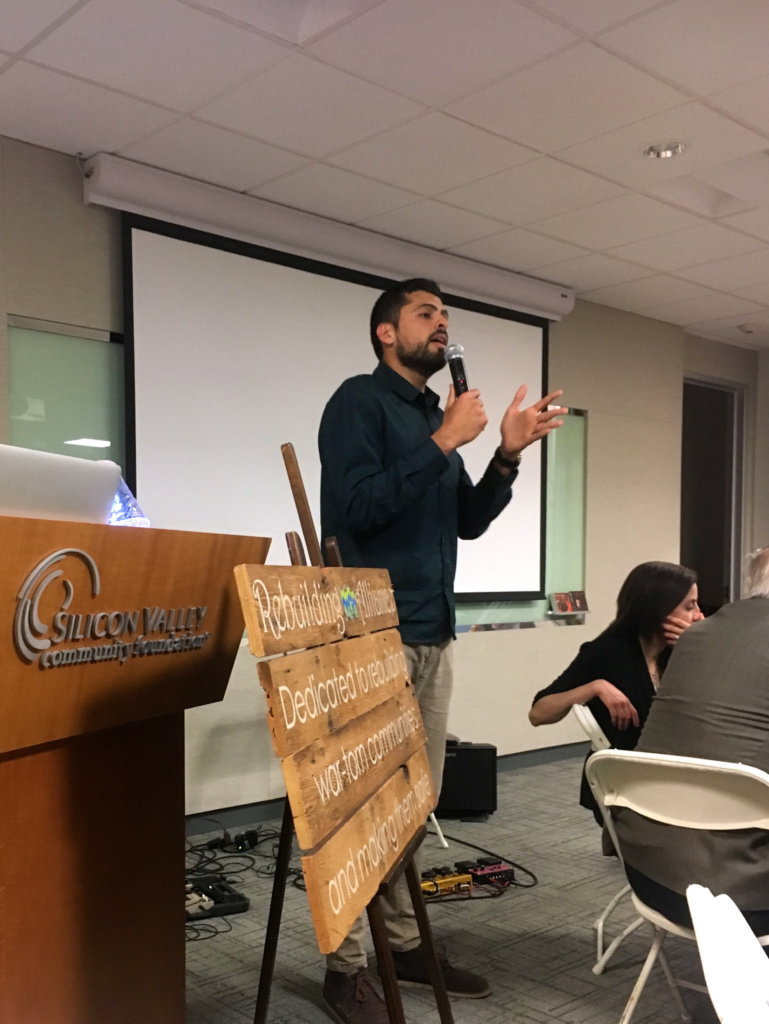 Links: