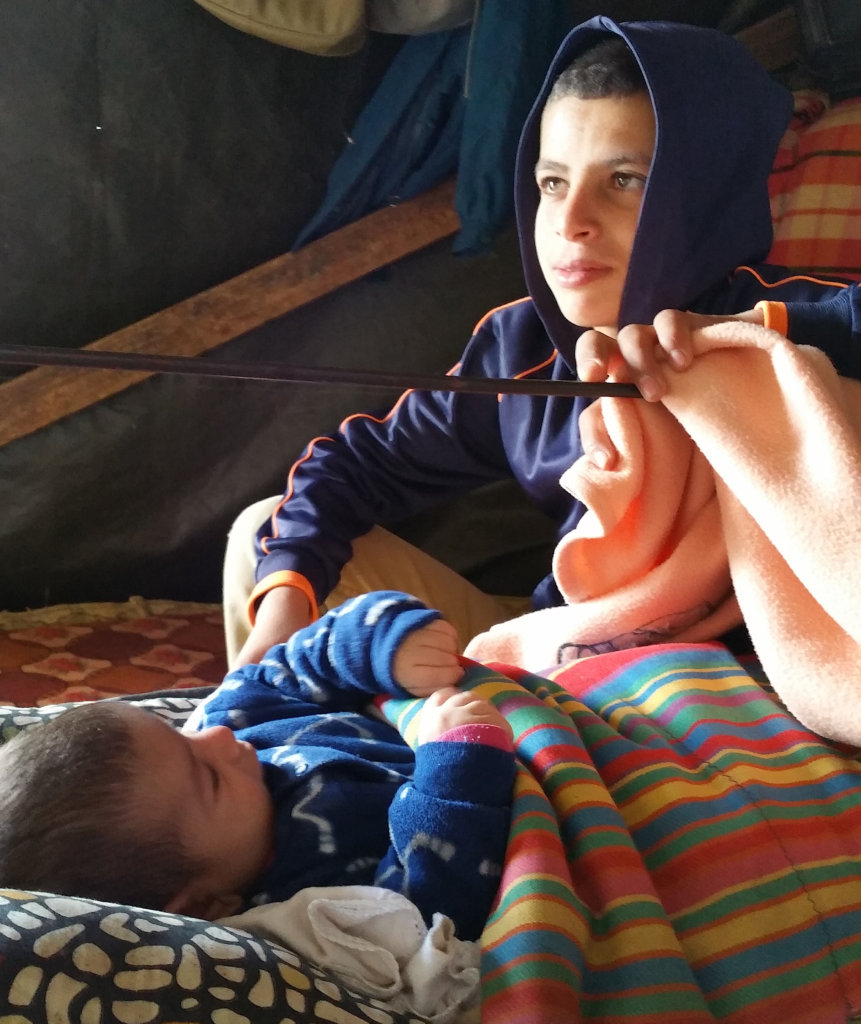 Dear Friend,

Good news: on March 10th, U.S. Consul General Donald Blome visited Umm al Kheir, Susiya, and several other villages slated for demolition in the South Hebron Hills. We have been pushing for this to happen, because it represents the start of significant U.S. engagement to mitigate the recent upsurge in the demolition of Palestinian homes and villages by the Israeli Army.

The Consul General's visit was a step forward, but we must press for more. There is a way to keep Umm al Kheir, Susiya, al Aqaba and all the other Palestinian villages standing in Area C, but it requires bold advocacy from you as an American constituent.
If you haven't registered already, please sign-in to join a half-hour Contact Congress Briefing with your Senators and Representative's staff.
We started this week with a briefing with Sen. Marco Rubio's staff and we've scheduled almost 20 more so far. We're working to book 100. These calls are an advocacy breakthrough. To see the schedule and join, go to www.RebuildingAlliance.org and just scroll down to the calendar. Click Count Me In! to join the calls.

To each legislator, our ask is simple: on behalf of your constituents, please call the U.S. State Department and the Israeli Embassy to express concern about the Palestinian villages in Area C and to show support for their right to plan and live on the land they own.

Congressional intervention already makes all the difference in keeping demolition bulldozers away from Susiya, Umm al Kheir, and Al Aqaba. These conference calls have proven to be a remarkable tool for influencing foreign policy. Please join us. Constituent by constituent, legislator by legislator, this is our best hope to keep Palestinian villages standing.

One more thing: this Wednesday, MARCH 16TH, GlobalGiving.org is matching all donations to our U.S. Movement to Save Palestinian Villages. Thanks to your support, our U.S. Movement to Save Palestinian Villages helped keep Susiya standing. We're making real progress and we need your support again now to ramp-up. Please set your alarm and give on Wednesday.


Sincerely,

Tamsin Avra
Contact Congress Coordinator, Rebuilding Alliance
P.S. Questions? Suggestions? Please call me at 650 651-7165 or reply to this email.


P.P.S. There are so many heartbreaking photos of demolitions ... instead we are sending you this photo that Donna took of Aysar, the 14-year-old who presented his Pinwheel for Peace to members of Congress in Washington, D.C. last year. Aysar's U.S. visa states he may visit twice more in 'September with Rebuilding Alliance' — and so we begin planning to bring Aysar and other Susiya leaders on speaking tour for International Peace Day again this year and next.

Links: