Dear Friend,
As RA's new Communications and Advocacy Manager, it is my pleasure to announce that the 4th #ICareAboutPeace Congressional Briefing, held on February 5th on Capitol Hill, was an absolute success!
This year's briefing marked many firsts for Rebuilding Alliance. For the first time ever, the event was publicly sponsored by Senator Diane Feinstein. In addition, we were granted an extra hour of briefing time which we used to host a teleconference with human rights experts Dr. Yasser Abu Jamei, Executive Director of the Gaza Community Mental Health Programme, Ms. Tania Hary, Exec Director of Gisha, and Architect Alon Cohen Lifshitz, of Bimkom: Planners for Planning Rights. They spoke about the situation faced by the people of Palestine and suggested tangible ways that Congress could intervene on behalf of Palestinians.
Most importantly, Rebuilding Alliance was able, for the first time, to bring a teenager from Gaza City and her mother to speak about their experiences and what peace means to them before Congress in Washington D.C. Lama and her mother Amal were joined 16-year-old Aysar, 11-year old Ahmed, and Ahmed's mother Heyam from Susiya. These brave youth speakers and their mothers shared heart-wrenching stories about their life experiences and inspired our audience with their visions of peace. Children from Medina Montessori school also attended to present Congress with their Pinwheels for Peace.
"I want Congress to keep my village safe and standing," said Aysar, age 16, from the Palestinian Village of Susiya who has participated before. Because Senator Feinstein took action, Susiya's demolition orders were put on hold last year.
This extraordinary event was attended by the staffers of nearly a dozen Congressional representatives, as well as constituents — and our Facebook Live broadcast, moderated by a wonderful team of English and Arabic speakers from We Are Not Numbers, received fantastic engagement. Watch the link below to view an excerpt of 14-year-old Lama from Gaza City's speech.

Thanks to the hundreds of constituents who sent emails to invite their members of Congress, we're doing our best to arrange meetings with Senators and Representatives — and also looking forward to taking the children to see the sites. Soon, we'll begin our road trip, the #ICareAboutPeace speaking tour, all the way up to Boston. If you're in the DC area or on the East Coast and would like to host a house party or speaking event, or just want to join us for a visit to a museum or the zoo, please be in touch.
None of this would have been possible without your generous support. Your donation truly made a difference and on behalf of our delegation of speakers and Rebuilding Alliance, I thank you from the bottom of my heart.
Sincerely,
Katlyn Murray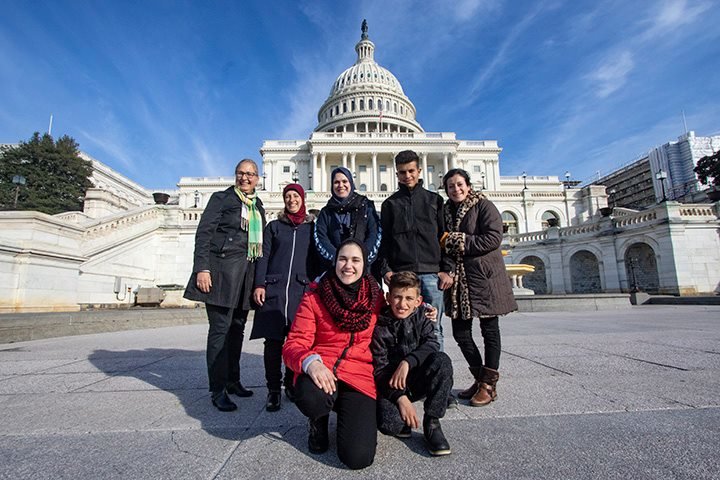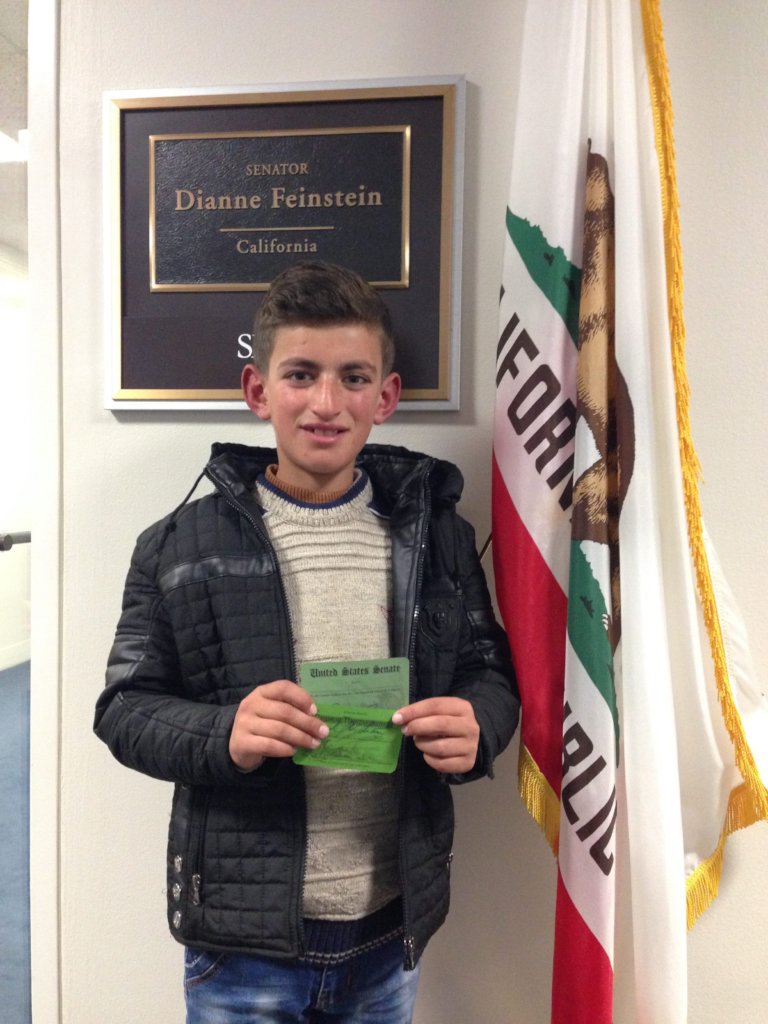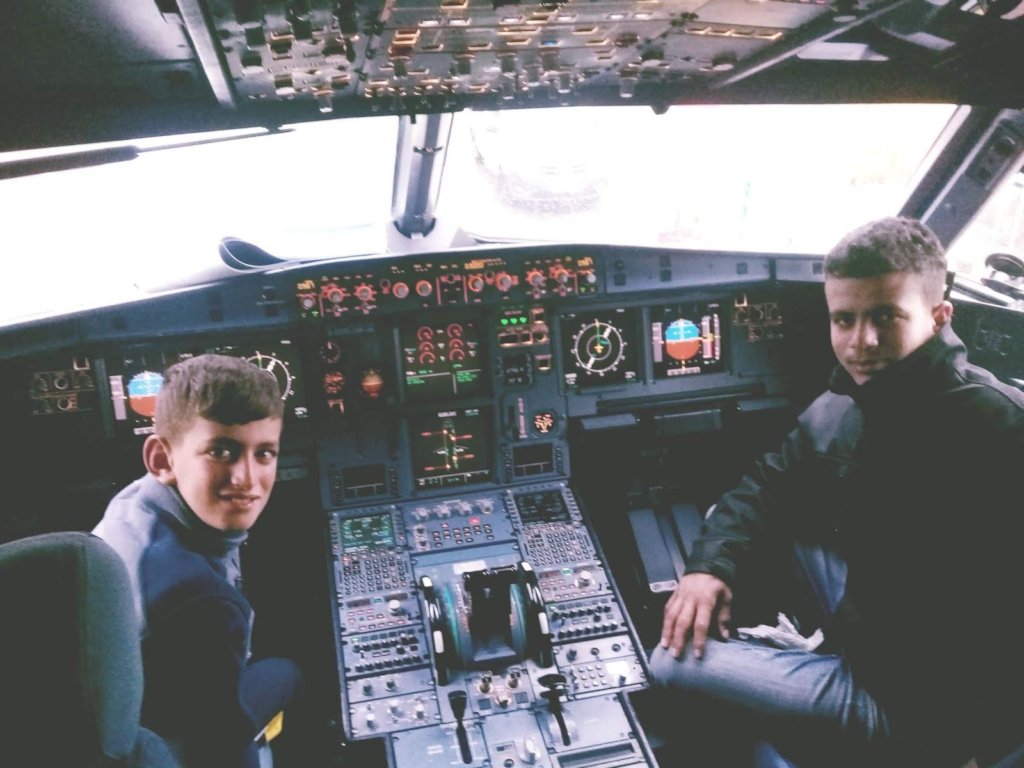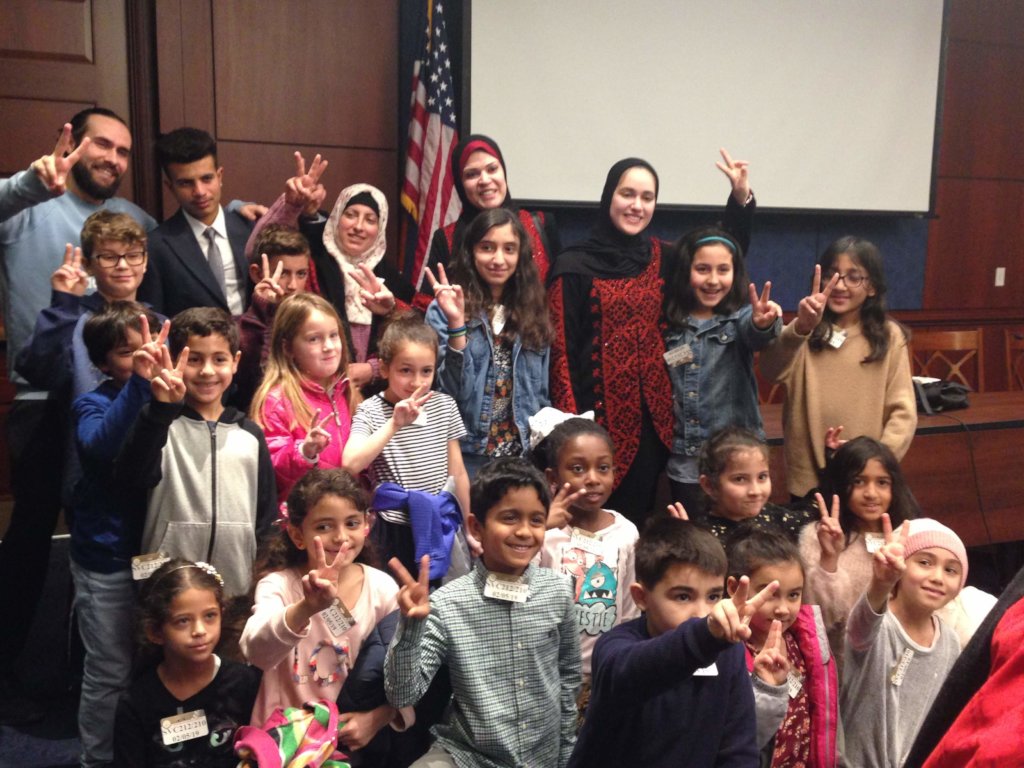 Links: