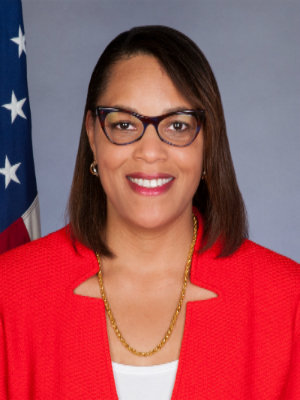 During these unprecedented times, ICAP Alumni continue to advance U.S. global leadership abroad. On August 6, 2020, Ms. Natalie E. Brown, a Career Member of the Senior Foreign Service, Class of Counselor, was confirmed by the U.S. Senate to be Ambassador Extraordinary and Plenipotentiary of the U.S. to the Republic of Uganda.
Ms. Brown most recently served as the Chief of Mission of the United States Embassy in Eritrea. She previously served as Deputy Permanent Representative and Deputy Chief of Mission of the United States Mission to the United Nations Agencies in Rome, Italy, and as Deputy Chief of Mission of the United States Embassy in Tunis, Tunisia. Ms. Brown also served overseas at the United States embassies in Jordan, Kuwait, Ethiopia, and Guinea.
In mid-August 2020, Mr. Art Brown (no relation to Ambassador Brown), a Senior Foreign Service Officer was assigned to Harare, Zimbabwe as the USAID Mission Director. He previously served as USAID Director to the Dominican Republic for nearly four years, twenty months of which he was on detail to the Department of State as DCM (Deputy Chief of Mission) to the U.S. Embassy in Santo Domingo. Mr. Brown was USAID Director in Managua, Nicaragua from 2012-2015. Additionally, Mr. Brown has served as the SFS Deputy Director in Kabul, Afghanistan and Deputy Director in Kinshasa, Democratic Republic of the Congo. He also has prior experience in Botswana, Guinea, Nigeria, and covered regional activities in Sierra Leone, and Namibia.
Links:ICAP Alumni Association Website