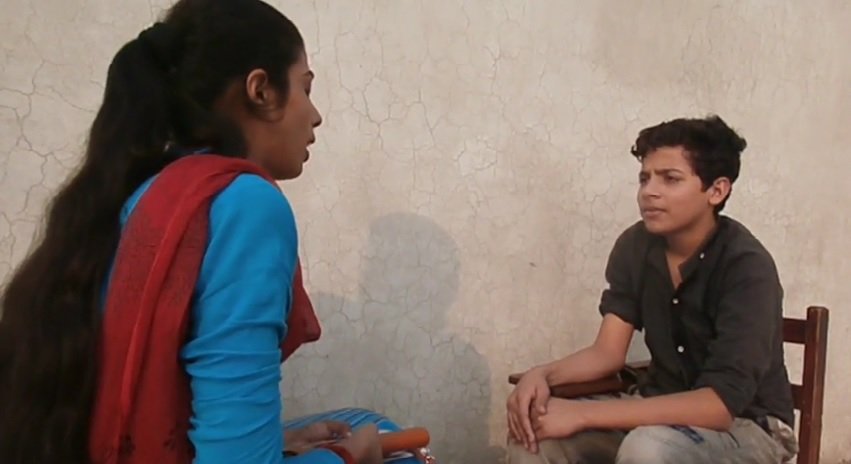 Tayyab is a hard-working boy. A diligent student, he has also shown a remarkable commitment to his work as an artisan and to his responsibilities as an earning member of his family of four. He is just twelve years old.
Growing up in an urban slum in Pakistan's second-largest city, Lahore, he has had a difficult life. His father passed away four years ago, leaving his mother and elder brother responsible for earning a living. This left Tayyab in charge of home and, in particular, of raising his younger daughter alongside managing household chores. As an 8-year-old, he was incredibly conscientious about this added responsibility. A few years later, he also began to work in the embroidery unit of a textile factory to further support his household.
While he is extremely skilled at his job, with incredibly nimble hands at the embroidery high machines, he wants to grow up to be a lawyer. He is currently studying in the 4th grade at a school run by Zindagi Trust for working children. At this school, he is one of the best students in his class. He is a top position holder and is also very regular about attending class. His teachers have termed him an exemplary student because of his positive attitude, great discipline and supportive nature.
Tayyab has a head-start at balancing different pressures in life, and manages his time and attention between his studies, workplace and family responsibilities very well. He has set personal goals and is working hard to achieve them. He wants to serve his family as well as his country through legal aid.
He thanks Zindagi Trust and its supporters for making his journey towards a better life possible through education. His message to all children is to "get educated as it is the key to let our dreams come true!"
Here is Tayyab in his own words. For more from Tayyab, check out his Interview Part 2 and Part 3.
Links: