Project Report

| Oct 25, 2018
Meet Alina: An aspiring Artist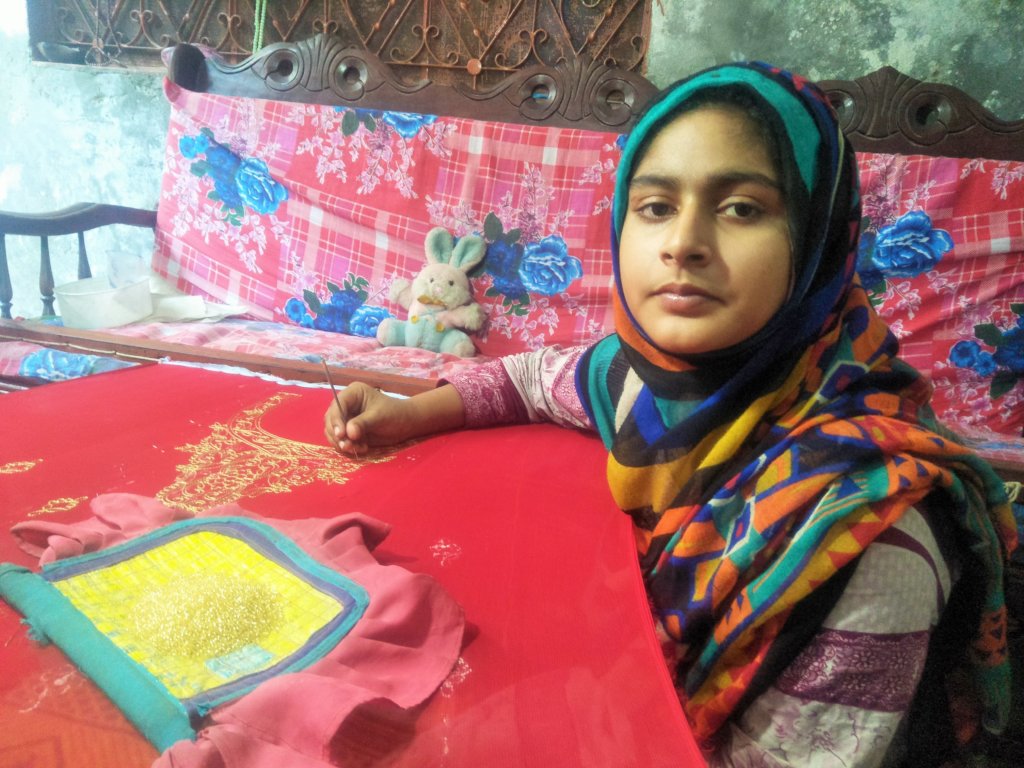 Alina's fingers, holding the long steel needle, flash in and out of the fabric at the speed of light; the gold thread creating a vibrant blur of color. Her station consists of a tall wooden frame, with fabric spread taught over it, much like a blank canvass. An array of shining jewels, glinting mirrors, pearls, and threads lie beside the 13-year old, as she continues her work as a craftsperson, putting embellishments on dresses. Her mother will later sell this hand-worked fabric door-to-door in wealthy residential areas, allowing Alina to earn USD 30 per month, money sorely needed to support her 7 member household. Each dress takes at least 5 hours to complete, leaving Alina just enough time in the day to attend school.
Alina is a student at a Zindagi Trust school in Lahore, Pakistan, This school specializes in non-formal education for working children, covering basic primary education in an accelerated two year course. Alina had stopped attending school after her family moved from a nearby village to Lahore two years ago, due to her family's inability to afford the fee. Her mother started working as a domestic helper in several houses, where she heard of Zindagi Trust schools, and enrolled Alina. Now, in the equivalent of fourth grade, she spends three hours at school between her time working at home.
While she is a consistent top achiever in the subjects of Urdu Language and Science, Alina enjoys her art classes the most. 'I enjoy the process of creating something beautiful out of nothing. I want to study Art after I finish school, and become an Arts teacher when I grow up' says the aspiring artist. Her dedication to teaching is evident by the fact that she tutors her younger brothers in the evenings, two of which work in a car mechanic's shop as helpers.
Your regular donations aid Alina and students like her acquire an education to realize their professional ambitions. We hope you will continue to support bring young students like Alina!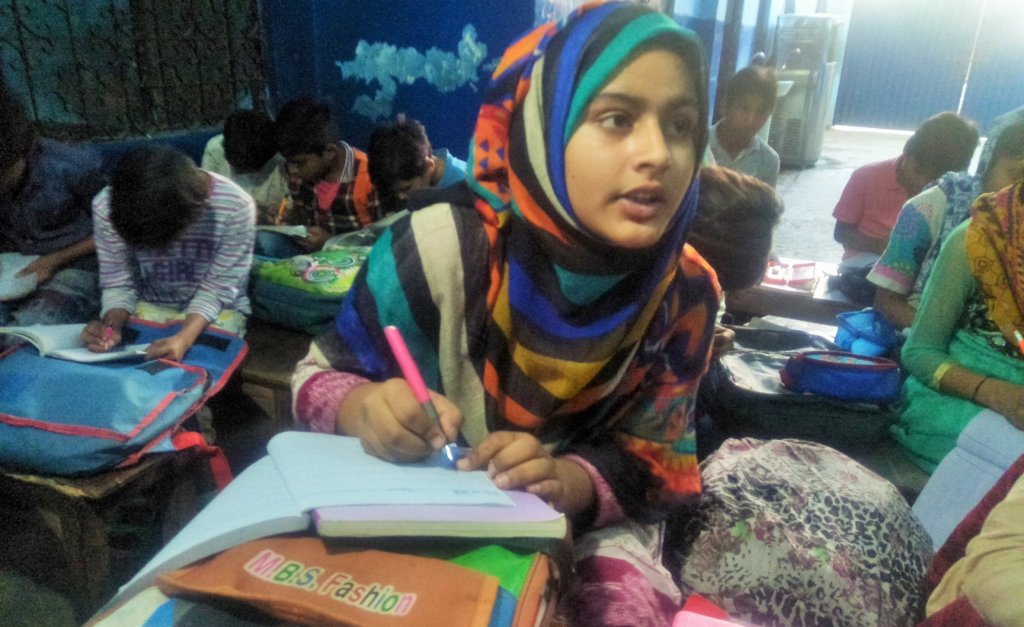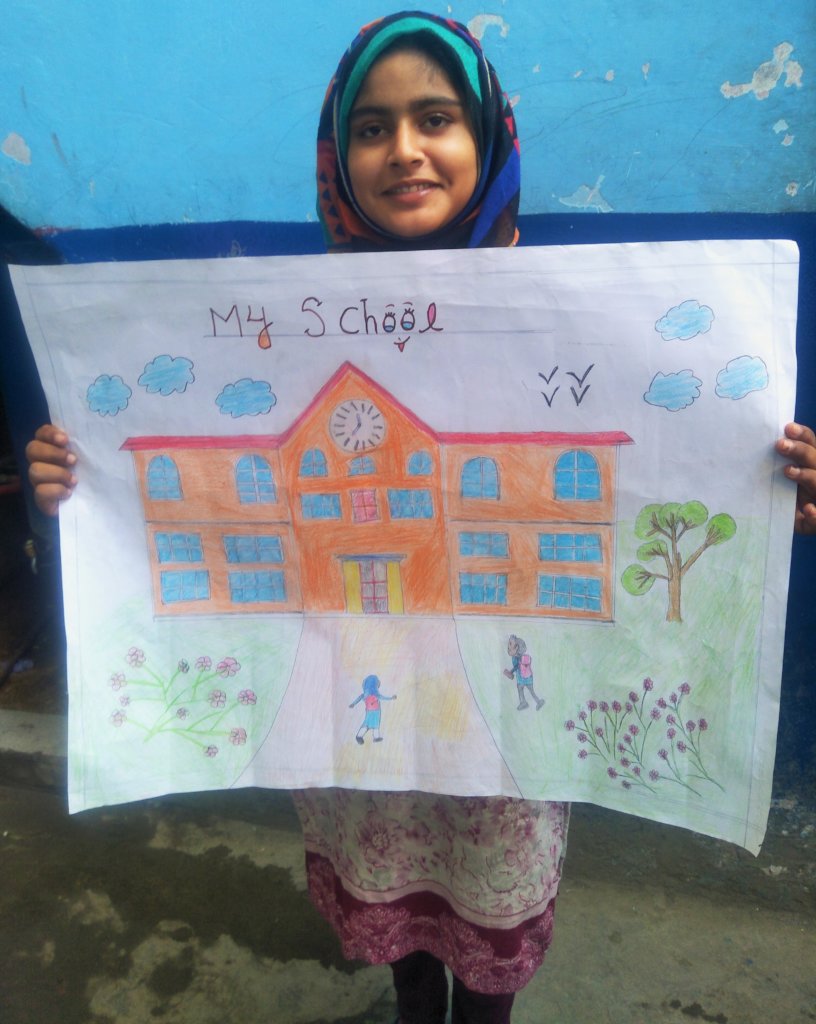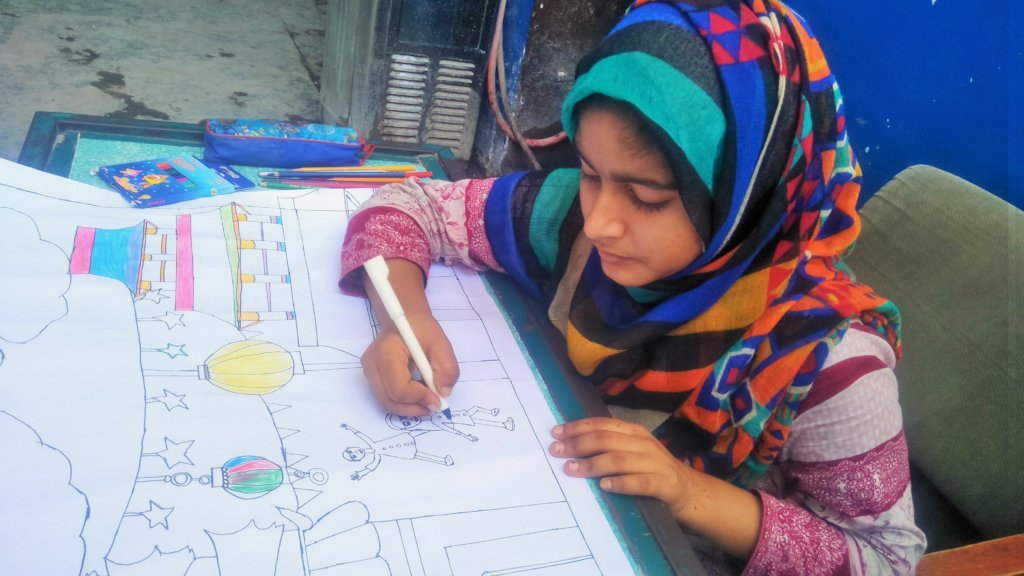 Links: