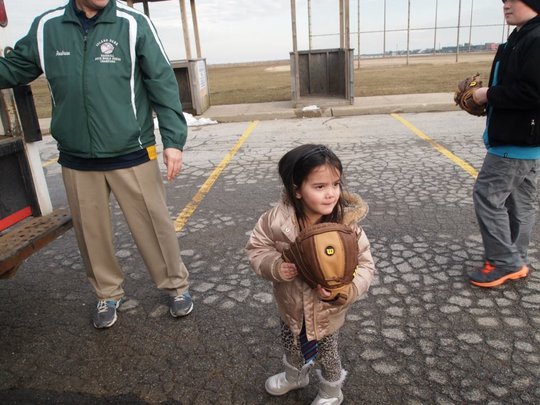 Happy Spring GlobalGivers!
As we get ready to trade in our sweaters and snow boots for shorts and sandals, so too does the preparation begin for people living in the Eastern part of the United States and Canada as well as the Caribbean. However, this is a different type of preparation: hurricane season begins on June 1st, yet this year preparations will be twice as difficult because these regions are still trying to recover from the devastation caused by Superstorm Sandy. This hurricane was the most destructive and deadly of the 2012 hurricane season, and it was the second-costliest hurricane in United States history. Thousands are still displaced and have been unable to return to their homes and neighborhoods. A sense of normalcy is hard to come by even though it is 6 months later. This is why funding for organizations that have been and are helping in the aftermath is so critical.
Thanks to your support The River Fund New York provided food to more than 87,000 people, and by the end of December over 323 TONS of product had been distributed to families and seniors in the affected areas. This is in addition to the 282 tons that was in their regular distribution areas. Aid workers also established a fixed site in Coney Island whereas before the storm The River Fund only had a mobile presence. Now they have switched their efforts from immediate emergency assistance to long-term systemic issues such as hunger which was already a huge problem in New York City decades before Sandy hit. As a result, they have created a project "Confront Hunger, Homelessness and Poverty" to address the continuous needs in the Sandy flood zones.
You have also helped support Global Reach International, an organization helping New Jersey residents by cleaning debris carried by the storm as well as by donating funds for rebuilding and emergency response supplies. Global Reach International has donated $5,000 to Union Country EMS, Union Beach New Jersey to rebuild their EMS station; both Suffern Rotary Club and Great Neck Rotary Club received $500 each for relief supplies and distribution; and local communities were given Home Depot cards ranging from $150-$400 to start rebuilding
When disaster strikes, so much emphasis is placed on survival and relief that often times kids lose the chance to "be kids." Pitch in for Baseball, another organization your donation helped to support, gives children and their families a chance to return to kid-friendly activities by providing new and gently used baseball and softball equipment to the youth leagues devastated by Hurricane Sandy. This is crucial to the kids' long-term development because sports such as baseball help them grow physically, socially and emotionally. Over 23 little leagues have received deliveries of baseball and softball materials which has given 9,000-10,000 children the chance to be kids again.
Without your continuous generosity and support, these organizations would not be able to provide relief to the tens of thousands of people whose lives were drastically altered by Hurricane Sandy. From baseball mitts to homelessness, your donations have made a difference. Thank you so much!