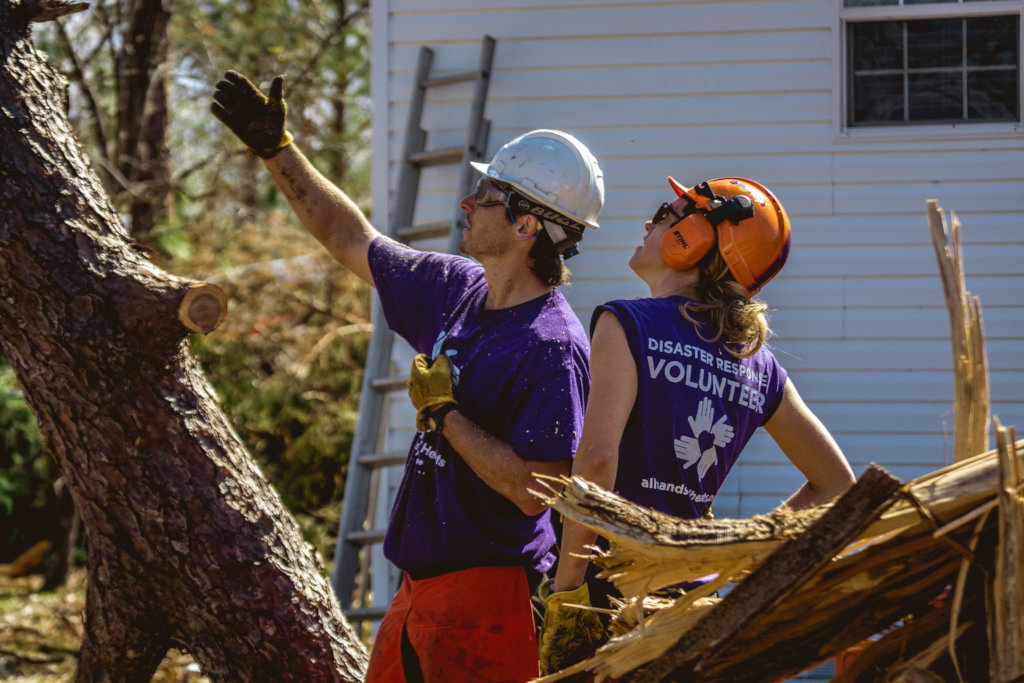 With support from GlobalGivers like you, who've raised more than $750,000 for our Hurricane Michael Relief Fund, our nonprofit partners have been able to help affected communities along Florida's Panhandle make great strides recovering and rebuilding after the storm.
Habitat for Humanity's local chapters in Bay County and Chipola supported early relief efforts in the immediate aftermath of the hurricane, performing damage assessments and damage repairs, removing debris, and distributing tools and construction materials to homeowners. Now they're partnering with moderate-to-low income hurricane-affected households to build new homes and perform critical home repairs over the next year and a half.
Thanks to backing from this relief fund, Hearts & Hands Disaster Recovery's teams will be able to help at least 10 households return to their homes in 2019. Their program is designed to fill in the gaps for people whose homes were uninsured or underinsured when Michael struck, and are not able to recover on their own.
After helping the people of their home state recover from Hurricane Florence in early September, teams of veterans from the North Carolina Military Veterans Hall of Fame traveled to Florida to join emergency relief efforts after Hurricane Michael just a few weeks later. In the following months, their teams have been making the trip back to the Panhandle from North Carolina every two weeks to help families rebuild their hurricane-damaged homes, and are continuing to distribute clothing, food, water filtration kits, and construction supplies to families in need.
The Florida Response Program volunteers from All Hands and Hearts have worked on 68 hurricane-damaged homes to date, and are now helping to repair the heavily damaged Boys and Girls Club of Bay County, which has been closed for safety concerns since the storm.
The generosity you and so many others have shown by supporting this relief fund has helped make this vital recovery work possible. Thank you for standing with the people of the Florida Panhandle after a storm that cost so many people so much. We'll be back in your inbox in the coming months with more stories of progress.
With gratitude,
Will + the GlobalGiving Team