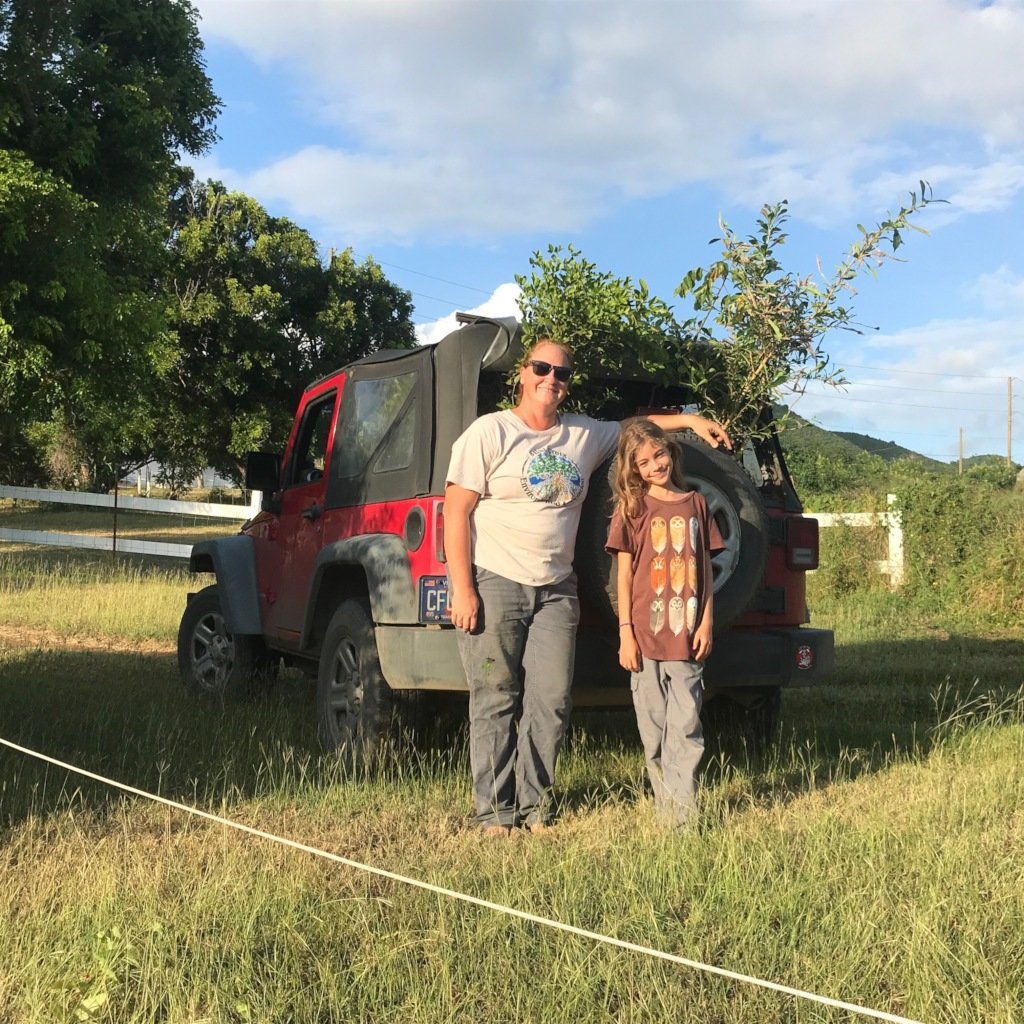 While images of Hurricane Irma were long ago replaced in the media's daily recounting of the latest disaster, communities impacted by the devastation of the 2017 hurricanes continue to strive towards a holistic recovery.
Our community-led, nonprofit partners on the islands have provided updates that detail how funds raised through GlobalGiving are supporting recovery two years into the work of rebuilding.
St. Croix
Lutheran Social Services of the Virgin Islands is the only organization on St. Croix providing free-of-charge construction services to residents whose homes were severely damaged in Hurricane Maria and Irma's aftermath. Although this has resulted in an overwhelming case load, LSSVI is determined to repair houses that pose a safety risk to inhabitants, especially the elderly and persons with disabilities. We are happy to have supported LSSVI through this Fund, and in partnership with Cruzan Rum's Island Spirit Fund.
LSSVI director Chris Finch describes how dire a situation some survivors face, even two years after the hurricane struck:
"One of our clients, an elderly lady, slept under a pop up tent in her bedroom so she wouldn't get wet every time it rained. Another senior citizen had been without electricity or running water for almost two years. A third house had large openings where windows and doors used to be…. Rebuilding work continues nonstop."
St. Thomas
The grassroots organization founded after Hurricane Irma, St. Thomas Recovery Team (STRT) has been assisting thousands of homeowners rebuild their homes over the past two years. Director Imani Daniel points out the critical work her team has done to ensure the community heals on a psychological level, as well.
"It is important to us that we keep the spirits of our people high, be aware and sensitive to widespread PTSD during this season, and help our constituents envision a brighter future."
Through the generosity of donors to this Fund, GlobalGIving recently provided an additional grant to the three long-term recovery groups of the USVIs, including STRT.
The We Grow Fund, a partner of the Community Foundation of the Virgin Islands, is helping the farmers who lost thousands of fruit trees to hurricanes Irma and Maria through their native tree restoration project. Projects such as these are critical to islanders ability to sustain themselves through local agriculture, and ensures a diverse variety of fruit including mango, soursop, avocado, caimito, egg fruit, starfruit, dwarf coconut, lime, lemon, and apples.
As we mark the passing of another hurricane season that fortunately spared the USVI's, the GlobalGiving community continues to work with local partners leading the recovery from previous storms and increasing resilience for the future. This would be impossible without generous donors like you!
With gratitude,
Andrea