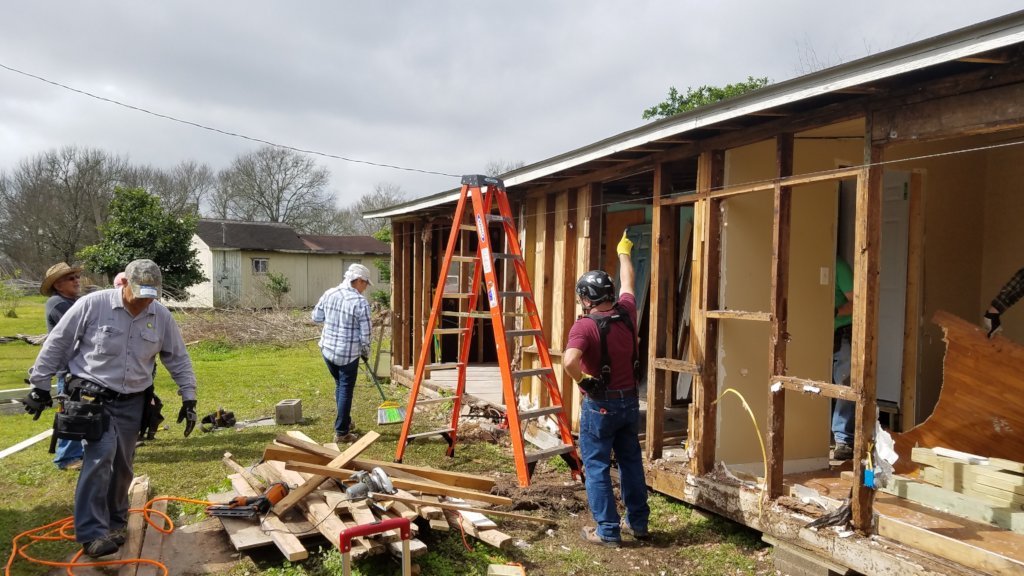 Recovering from a disaster is a long process. It takes years for a community to heal, to address the needs of the vulnerable and to move forward together. In the wake of Hurricane Harvey two years ago, donors like you contributed more than $5 million in donations to support affected communities on their rebuilding journey.
In GlobalGiving's latest round of grants from the Hurricane Harvey Relief Fund, local nonprofits strengthened their capacity to provide continued rebuilding assistance, improved food security, and resilience training. Here's a closer look at how you've supported Texans recovering at the local level:
Connecting Communities to Fresh, Healthy Food
In Northeast Houston, extreme flooding exacerbated many of the issues faced by low-income neighborhoods, such as food deserts and limited access to fresh, healthy produce. Today, Urban Harvest fights food insecurity through community gardens and gardening classes, SNAP/Double Up markets and farm stands. This community-based approach increases resilience to future disaster events through building strong community ties that improve access to healthy, local food.
Finding Nature-Based Solutions to Prevent Future Flooding
For cities built on top of low-lying floodplains such as Houston, coastal prairies are proving to be an effective natural barrier to minimize the impact of future storms. The Katie Prairie Conservancy is pioneering nature-based solutions through a data-driven, collaborative approach to conservation and restoration initiatives. Local community members are engaged in flood risk reduction efforts through regular volunteer days, local ecology lessons, and school programs.
Exploring Ways to Mitigate Future Storm Surges
The interest in building nature-based resilience is especially critical for counties hit the hardest by Hurricane Harvey, including Galveston, Harris, San Jacinto, and Brazoria. With new funding in 2020, the Bayou City Waterkeepers will conduct wetland analysis in 10 counties vulnerable to flooding, and engage city, county, and federal decision-makers in the push for natural solutions to storm surge.
Building Back Stronger
Having developed an innovative rebuilding model in the aftermath of Hurricane Katrina, SBP arrived in Houston within days of the hurricane to assist with immediate relief efforts before sharing their long-term recovery approach with other local nonprofits. SBP works with community leaders to identify the greatest unmet rebuilding needs of the community, and it will use the additional funds to bring disaster-weary residents back home.
Serving Traumatized Children
For children who have experienced the trauma of a disaster, restoring a sense of normalcy and calming anxiety is especially difficult for those in communities vulnerable to future flooding events. Can'd Aid provides an outlet to kids affected by displacement and PTSD through gifting bikes and skateboards to more than 300 children, new instruments to two under-resourced grade school music programs, and environmental clean-up projects.
As the new year gets underway, your generous support will continue to sustain initiatives that carry communities step-by-step toward holistic recovery. We're looking forward to hitting the road again soon, and bringing back stories that show how communities are building back #TexasStrong.
With gratitude,
Andrea + The GlobalGiving Team