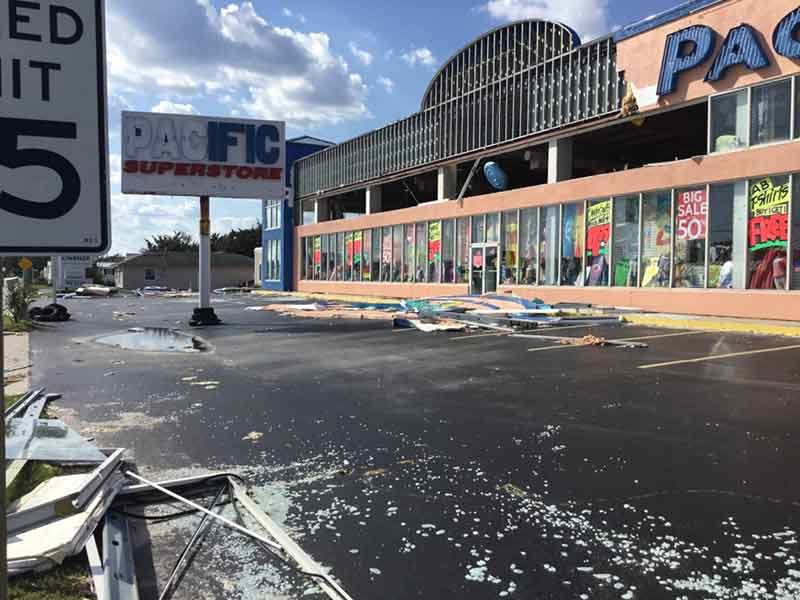 When Hurricane Florence came ashore near Wrightsville Beach, North Carolina on the morning of September 14, the storm's heavy rains, winds, and six-foot storm surge caused widespread flooding, power outages, billions in damage to homes and buildings, and claimed more than 50 lives. Florence then stalled out over the Carolinas, dumping record-breaking rainfall—more than 30 inches in some locations—across the region.
Our community-led nonprofit partners have been on the ground in the Carolinas since Florence made landfall, and with support from more than 1,400 generous donors like you who've raised $337,959 to fund relief efforts, they've been working with community members to help them recover and rebuild.
I'd like to highlight the work of one of our partners in particular—the volunteer disaster response team from the North Carolina Military Veterans Hall of Fame.
Their teams of veterans fielded thousands of calls from stranded residents in Wilmington and New Bern, North Carolina, contending with widespread power outages and limited food supplies. They navigated dangerous conditions in rafts during rescue missions because motorized boats pose a risk to people who might be awash in strong currents.
As the rescue calls slowed, their team began clearing fallen trees and other debris from roadways and assisting in the distribution of food and clothing to evacuees. And as conditions improved, they began going door-to-door in flood-ravaged neighborhoods, helping homeowners and local businesses remove debris and clean up so that contractors could get to work on repairs.
Thank you for generously supporting community-led relief efforts assisting people impacted by Hurricane Florence. We'll be sharing further updates in the months to come about the progress our nonprofit partners are making toward a full recovery for the Carolinas.
Warmly,
Will Frechette + the GlobalGiving Team