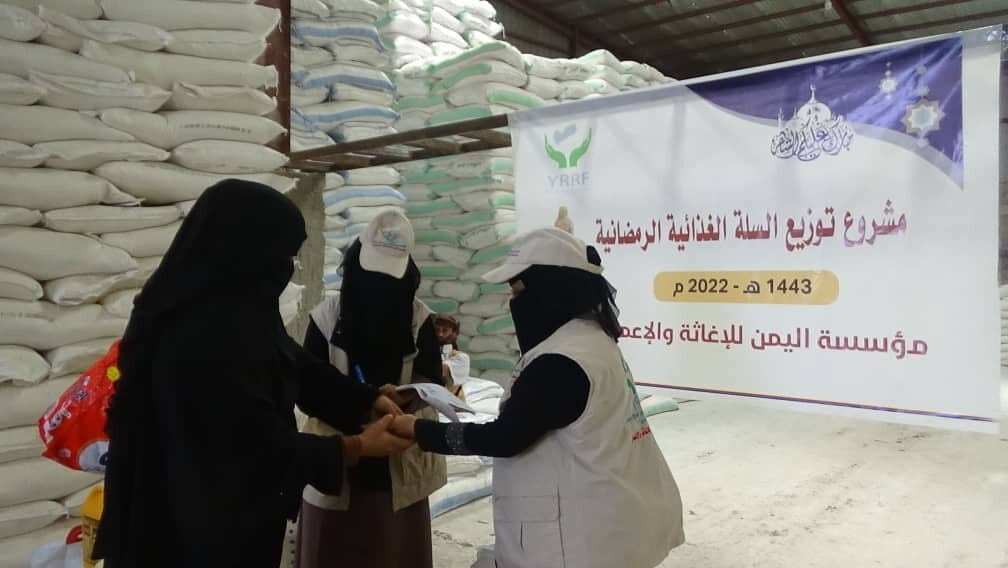 General Overview
Now in its eighth year of conflict, Yemen remains the largest humanitarian crisis globally, with 24 million people out of the population of 30.5 million in need of humanitarian assistance. The conflict has left 4 million people, including 2 million children, internally displaced, and at least 500,000 public sector workers have been without salaries for over five years.
Humanitarian access to vulnerable populations remains severely constrained with rising food insecurity, poor sanitation and lack of safe water. The water supply and sanitation systems have been severely affected by the conflict. An estimated 17.8 million people are in acute need of water, sanitation, and hygiene (WASH) services.
Immunization coverage has stagnated at the national level, resulting in outbreaks of measles, diphtheria, and other vaccine-preventable diseases, and leaving the population vulnerable to polio. Thirty-seven per cent of children under 1 year are not fully vaccinated and therefore at higher risk of vaccine-preventable diseases.
Children are bearing the brunt of the conflict: over 11,000 children have been killed or wounded since the conflict began; 2,700 boys have been recruited into armed forces and groups; and over 500,000 children under 5 years are suffering from severe acute malnutrition (SAM). The damage and closure of schools and hospitals are threatening children's access to education and health services, rendering them vulnerable to serious protection concerns. At least 2 million children in Yemen are out of school. While an estimated 46 per cent of girls and 54 percent of boys are enrolled in school, secondary-level girls are more likely to drop out due to security issues, lack of female teachers and the lack of appropriate WASH facilities.
After intense fighting at the beginning of 2022, a UN-brokered truce between April and October offered a glimpse of hope; civilian casualties and displacement decreased, fuel imports were received through Hodeidah port, and limited commercial flights only to Jordan began out of Sanaa. However, the humanitarian crisis has continued due to the severe depreciation of the Yemeni rial, cuts to international programs assisting Yemen, and instability in international supply chains stemming from the crisis in Ukraine.
In January 2022, the WFP was forced to cut food assistance to 8 million people in Yemen. The WFP's needs-based plan was just 38 percent funded for October 2022 – March 2023, with a net funding requirement of USD 1.04 billion.
Yemen is a country plagued by violence, pain, and suffering. The ongoing war has left more than 1 million children without proper support. In fact, 1.2 million children have been reported in 2019 as orphans in Yemen from—which less than 5% have been sponsored.
2022 Highlights
250,523 people benefited from food baskets and 48,643 people received two kilograms of meat during major holidays.
377 individuals received emergency medical and financial assistance.
5,860 children received school bags holding school supplies and textbooks.
1,700 families received sheep, hens and beehives for income generation and sustenance.
Over 7,000 blankets and winter clothes were disturbed to help fight Yemen's harsh winters.
Over 3,000 people now have daily access to clean drinking water via distribution of water tanks.
818 boxes of medicine and medical equipment distributed to eleven hospitals across Yemen.
An ultrasound machine was delivered to the emergency department in the largest public hospital in Sana'a benefiting countless number of people.
18 handheld ultrasound probes were delivered to benefit eighteen hospitals throughout Yemen.
Over 900 orphans received sustained financial support and
Food security and livelihoods
The Yemen Relief and Reconstruction Foundation (YRRF) provides food baskets to families in need, reaching the places that are often inaccessible. Each food basket supports an average Yemeni family of 6 for one month. During the reporting period from January to December 2022, YRRF distributed 35,798 food baskets benefiting 250,523 individuals across 14 governorates and 45 districts.
YRRF also supports local charitable bakeries and kitchens. During major holidays such as Feast of the Sacrifice, YRRF distributed two or more kilograms of meat per family. In 2022, we reached over 48,000 people with meat distributions.
97% of our food basket distribution costs are spent on food, and only 3% on logistics including delivery.
Health
Yemen's medical system, already fragile before the onset of the war and the coronavirus pandemic, is under immense strain. Only about 50% of health services in Yemen are operational due to the war. Furthermore, import restrictions and the economic crisis have made medicine extremely expensive and hard to attain. In 2022, YRRF distributed one ultrasound machine, 18 handheld ultrasound probes to hospitals, and supported 11 hospitals across Yemen with 818 boxes of medicine and medical equipment.
Education
The Yemen Relief and Reconstruction Foundation aims to support Yemeni children by distributing school supplies and school bags to families who cannot afford them. This includes printed textbooks, as many families cannot afford to print them. Through our volunteers and partners in the field, YRRF reached 5,860 children in 15 governorates across Yemen. These bags are filled with notebooks, pens, rulers, pencils, and other educational materials.
In August and September, we distributed educational materials to 300 intellectually disabled students at the Handicapped Development Society in Sana'a city.
Orphan support (Zakat eligible)
The Yemen Relief and Reconstruction Foundation's Orphans Project provides sustainable support for over 900 orphans less than 18 years of age across Yemen. This allows families to access minimum basic needs, such as food, shelter, education for the children, and healthcare. Without this support, these families would be struggling to feed their members as many have lost their sole provider.
In 2021, YRRF began vocational training and capacity building initiatives to orphaned children preparing them for jobs after high school or increasing their chances of university acceptance. In 2022, YRRF provided 60 orphans with training in computer programming and cell phone repairs.
Income generation
The war has exacerbated food prices for a country that imports more than three-quarters of its food needs. Additionally, the crisis in Ukraine, and the subsequent impact on global chain supplies (specifically wheat) has particularly affected Yemen. YRRF has multiple projects that aim to enable poor and vulnerable families in Yemen to generate income in a sustainable way to improve their food security, self-reliance, and dignity in a time of severe deprivation. In 2022, YRRF distributed 585 sheep, 600 egg-laying hens (with 1 rooster per family), and 140 beehives. Livestock serves as a source of protein, nourishment, and income to families in need.
YRRF is currently supporting 20 girls from 3 governorates who are completing a three-year midwifery diploma. In June, YRRF provided a training course for 1,500 women and girls in Tareem, Hadhramout Governorate. This 45-day training course provided instruction in nursing and first aid, handicraft production, sewing, and hairdressing. Additionally, in January 2022, YRRF distributed 35 sewing machines to women in need and conducted sewing training.
Winter clothing
There are now over 4 million internally displaced people in Yemen, most of whom lack protection against severe temperatures that can reach as low as –6°C. The Yemen Relief and Reconstruction Foundation distributes winter blankets and clothing to families and children who are not able to purchase their own. In 2022, we distributed a total of 3,300 winter blankets to families, internally displaced persons, widows, disabled individuals and patients at a cancer treatment center. Additionally, YRRF distributed 3,861 winter jackets and sweaters to children, orphans, families, internally displaced persons and disabled students in twelve governorates.
Water Projects
About 18 million people in Yemen lack access to water, sanitation and hygiene (WASH) services. This puts them at risk of contracting water-borne diseases, such as cholera. YRRF provides safe and clean drinking water to neighborhoods to ensure the daily health of families and children. In total, we provided 3,420 individuals daily with clean water.
Thank you for supporting our aid efforts in Yemen.
We are grateful to our partners and our donors, who enable our work. We are making sure that the world does not forget about Yemen.
Want to stay up-to-date on our efforts? Follow us on Instagram, Facebook, Twitter and LinkedIn.