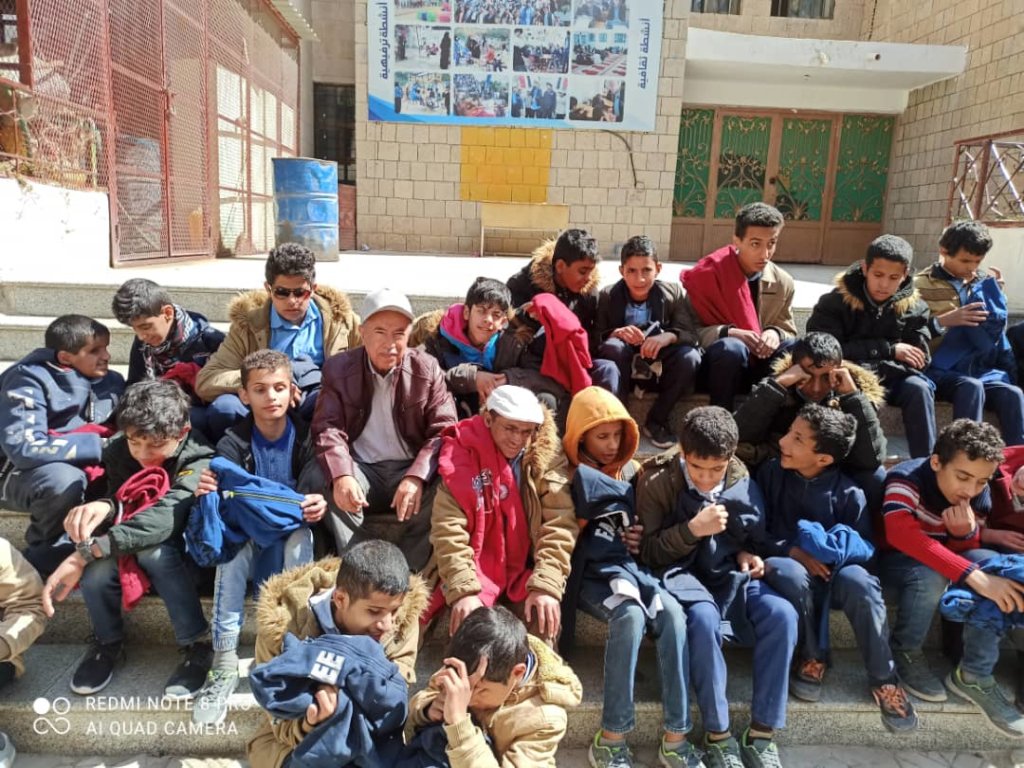 January & February 2021 Accomplishments
We have been hard at work at the Yemen Foundation, and just wrapped up the second month of the year. The situation in Yemen remains dire, with famine rates increasing and COVID-19 continuing to sweep the country. Thanks to the support of donors like you, we were able to start off the year strong.
Humanitarian relief in Yemen
At the end of last year, the UN reported that areas of Yemen are now experiencing famine-like conditions and that the number of people experiencing food insecurity could increase from 3.6 million to 5 million in the first half of 2021. To aid in the fight against starvation and famine, we distributed food baskets with essential food items to 2,900 families, feeding 17,400 people for one month in areas such as Aljawf, Taiz, Sana'a, Lahj, Amran, Hodeida, and Hajjah.
Winter clothing and blankets distribution in Yemen
Winters in the highlands of Yemen are very cold — with temperatures dipping to below 0 °C (32.0 °F). In many areas, temperatures go to – 6 °C. Earlier this year a winter storm hit Yemen — with some parts of the county getting snow. Additionally, Yemen has about 3.6 Million internally displaced people with no protection against severe temperatures, and most families in need lack the funds to purchase what they need to stay warm in the winter. In January and February, we distributed winter clothing and blankets to 4,167 families and children in need.
Orphan support in Yemen
Providing much-needed financial support to orphans remains a high priority for us. There are an estimated 1.1 million orphaned children in Yemen who need financial support for essential items such as food, clothing, and school costs. In January and February, we supported 780 orphaned children, helping to provide them with essential items, housing, and medical services.
March & April 2021 Accomplishments
The last two months were difficult in Yemen, as COVID-19 continues to take its toll — on top of an existing famine and poverty crisis. During the months of March and April, we implemented a variety of activities to meet the many needs of the population. We continue to distribute food baskets and provide support to orphans.
Distributing food baskets in Yemen
In March, we reached 2,370 families with food baskets to sustain them for one month, serving 16,950 individuals throughout Yemen including, Sana'a, Hajjah, Aden, Lahj, Taiz, Hodeidah, Aljawf, Ibb, Dhamar, Albaydha, and others.
In April, we distributed 5,334 food baskets — serving over 37,000 people and sustaining them for one month. We distributed food baskets across the country — including multiple areas in each of the following governorates: Aden, Sana'a, Amran, Almahweet, Aljwf, Dhamar, Hodeidah, Hajjah, Ibb, Lahj, Raymah, Taiz, and more.
Providing financial support and Vocational training to orphans in Yemen
Roughly 1.1 million children in Yemen are orphaned and require financial support for essential items such as food, clothing, and school costs. In each of the months of March and April, we supported 606 orphaned children by providing them with financial support. We also supported 25 older orphans in vocational training Center for computer literacy that will help them use the computers proficiently.
Launching income generation projects and distributing meat
Yemen is experiencing the World's Humanitarian Crisis, with more 50 percent of the population poverty rate. A recent UN report indicated that over half of Yemen's 30 million are experiencing food insecurity in 2021. In Zabid, Hodeidah, one of the poorest areas in Yemen, 10 families received sheep for income generation, and 121 internally displaced Families received meat.
Providing medical assistance to centers for the blind
More than 80% of Yemen's 30 million population lacks food, fuel, drinking water and access to health care services, which makes it particularly vulnerable to diseases that can generally be cured or eradicated elsewhere in the world. Only half of the health care system is operational due to the war and majority of people lack access to medicine or funds to purchase medicine that is too expensive given the restrictions of imports and the economic ctisis.
We provided eye medication to 2 centers for the visually impaired in Sana'a serving 520 children, the medications will last them for one month .
Building water tanks and water trucking
18 million people in Yemen lack access to clean of water, sanitation, and hygiene assistance, placing them at higher risk of water borne diseases and outbreaks, including cholera. Access to clean and safe drinking water remains crucial for the health and survival of children and their families.
We provided 3 poor neighborhoods in Sana'a — with mostly internally displaced families and no water access — large water tanks and a commitment to provide daily clean water to 1,500 people.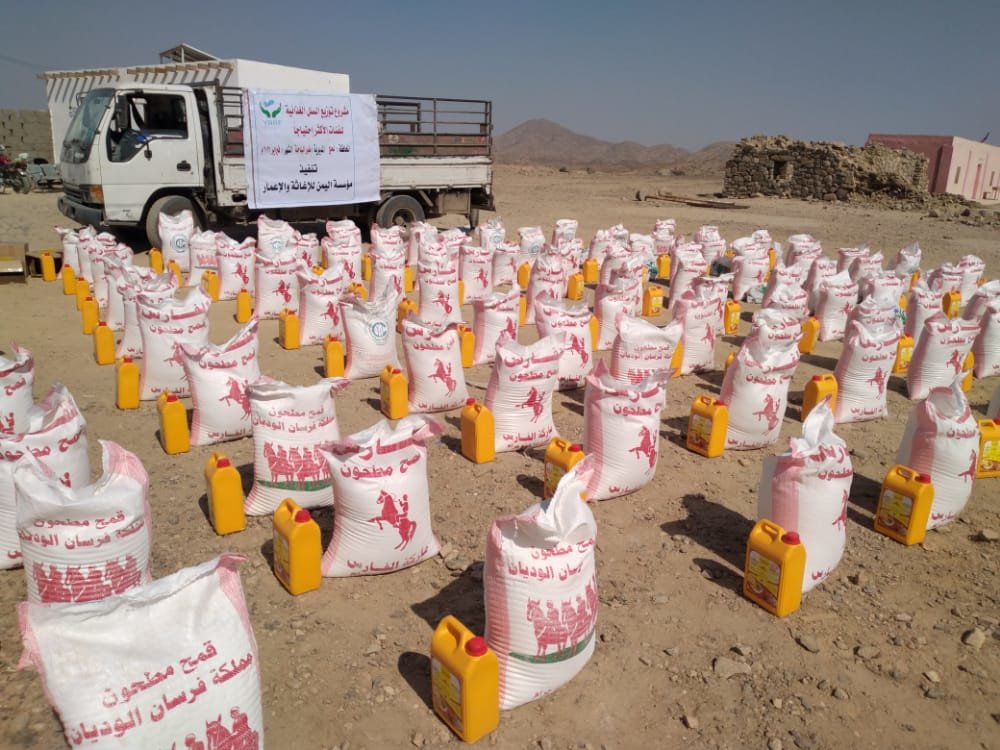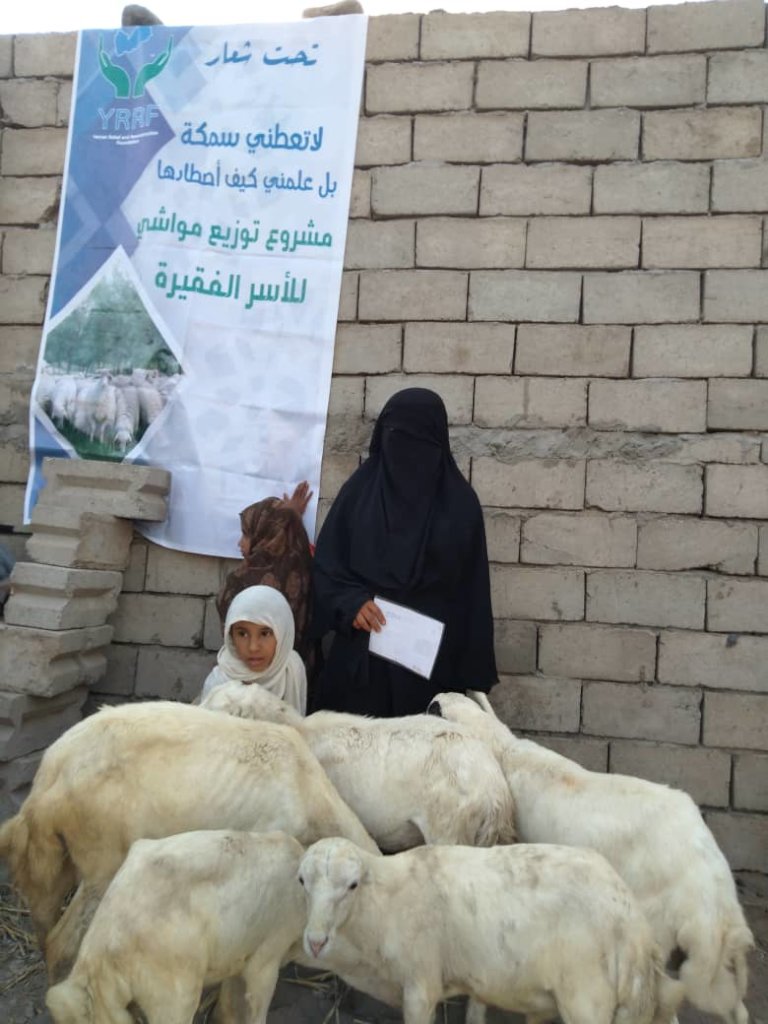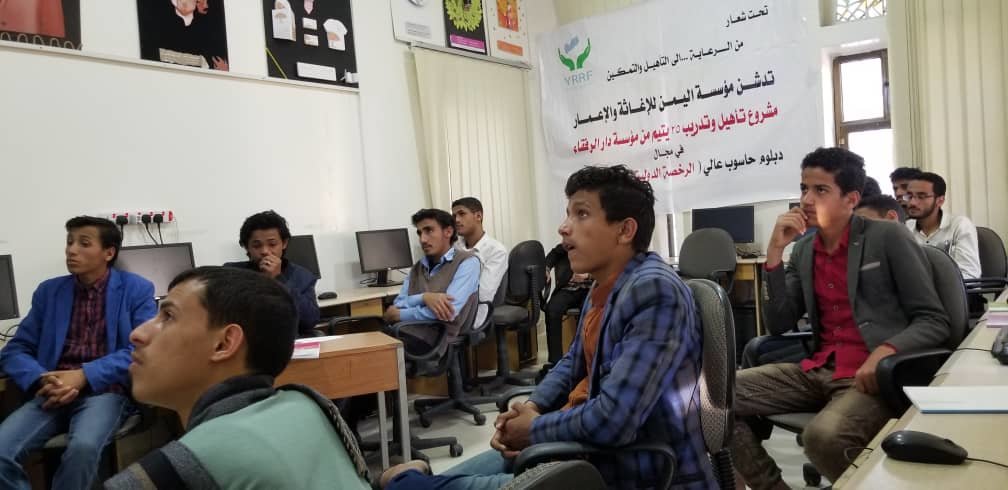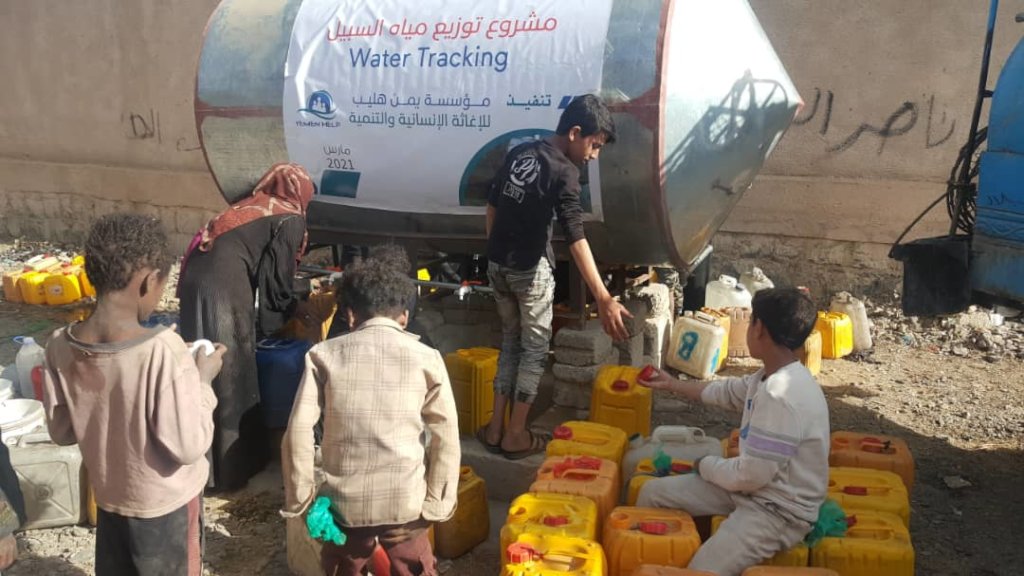 Links: