Project Report

| Apr 24, 2023
Update on our Supplementary Crops Project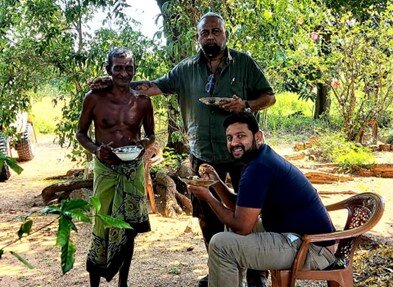 Good things are happening in Sri Lanka and its economic crisis has been averted! With the help of India, China, and the IMF (International Monetary Fund), Sri Lanka is currently able to sustain its economy and prevent it from falling. Over the last few months, tourism has also been picking up - with flocks of tourists visiting our Udawalawe National Park! With the sun finally shining, and the dark clouds behind, we're delighted to be resuming our projects and continuing our work with the community.
Supplementary Crop Project
The supplementary crop project was initiated two years back, but due to COVID and the economic crisis, we at Trunks & Leaves decided to push the project inception to 2023. Our major initiative is to test elephant-resistant crop species that can supplement farmers' incomes. About 1500 families around the Udawalawe National Park, mostly farmers, live on a household income of US$100–120 per month. Crop raids by elephants, therefore, can create intense financial hardships on these families. But in order for farmers to grow something other than a food crop (those food crops which elephants also like!), the farmers need to know that there is a buyer for it. Trunks & Leaves intend to find buyers for these potential alternative crop species and create an avenue of additional income for these farmers.
The project gained traction at the start of this year. Our team in Udawalawe has diligently identified 300 farming households affected by human-elephant conflicts around the National Park. We're excited that Aruna Boteju, an Agricultural Consultant, has joined our team to help us venture forward in this project. Aruna brings over two decades of experience in Plantation Management and has worked in various parts of Sri Lanka. His knowledge of the plant world will help us identify the specific crops to focus on in our trials.
Over the coming weeks, we will be working with Aruna and the farmers to finalize the crop species, check the soil conditions, and assess the market for potential partners in this project.
Exciting times are ahead and we will keep you posted on our project!
Books and Supplies to Udawalawe Maha Vidyalaya
While focus is now on the alternative crops trials, we are still, as ever, heavily involved with the community! Last month, our team was notified that the secondary school, Udawalawe Maha Vidyalaya, had 56 students who needed exercise books. The recent economic crisis has left school supplies in a dire state. Our Project Coordinator, Sameera, with the help of our agricultural consultant, Aruna, was able to collect funds and donate 225 exercise books to these students.
Sameera was very glad that we were able to make these small contributions to promote education in these areas as he himself had been a former pupil at Udawalawe Maha Vidyalaya! Our team also took this opportunity to create awareness about HEC (human-elephant conflict) among the students. The team explained the consequences of HEC for both the elephants and the humans. Sharing fascinating stories about the elephant aims to create more empathy towards them, creating a connection with the incredible animals that the children share the land with. Education is one of the ways Trunks & Leaves fosters evidence-based conservation of wild Asian elephants. We hope that these connections will mitigate future generations from continuing harmful practices against elephants. Who knows, maybe many more of the students from Udawalawe Maha Vidyalaya will go on to be our Trunks & Leaves' next field officers! We hope so!
Dry Ration Donations
During the economic crisis, while many relief efforts were happening all around Sri Lanka, Trunks & Leaves specifically focused on farming communities that are affected by HEC. Our field teams provided dry ration packs (costing $30 each) to households in the Udawalawe community who were in the greatest need. These $30 packs helped sustain a family for a month, giving them much-needed essentials. With the help of the GlobalGiving community, we set a target of US$10,000 and managed to collect the entirety of the donation. This allowed us to support 240 households in the Udawalawe area to date and we hope we can raise more funds to help the community in other aspects as well. Thank you, GlobalGiving, for helping us achieve this!
We are striving to do as much as we can for the community and help the elephants live in their natural environment. We greatly appreciate all the help from our supporters, so please donate via GlobalGiving and help us in every way possible.
---
Follow our updates on social media and stay tuned for more exciting news on this project!
Follow us on Facebook, Mastodon or Instagram @trunksnleaves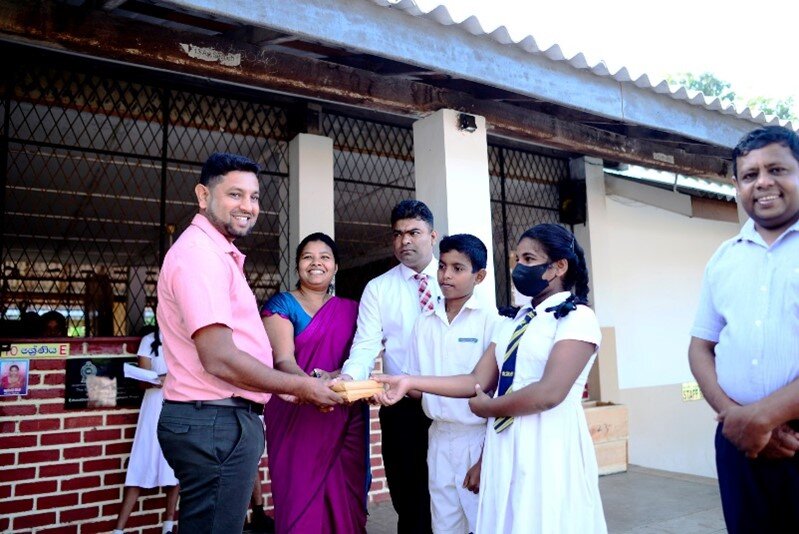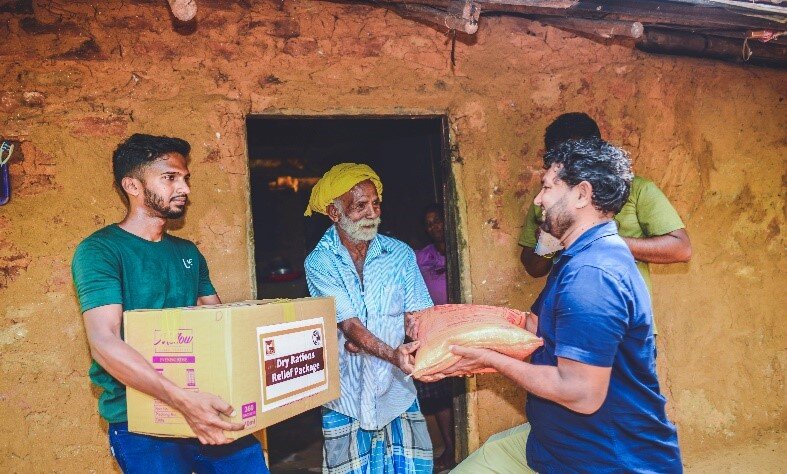 Links: