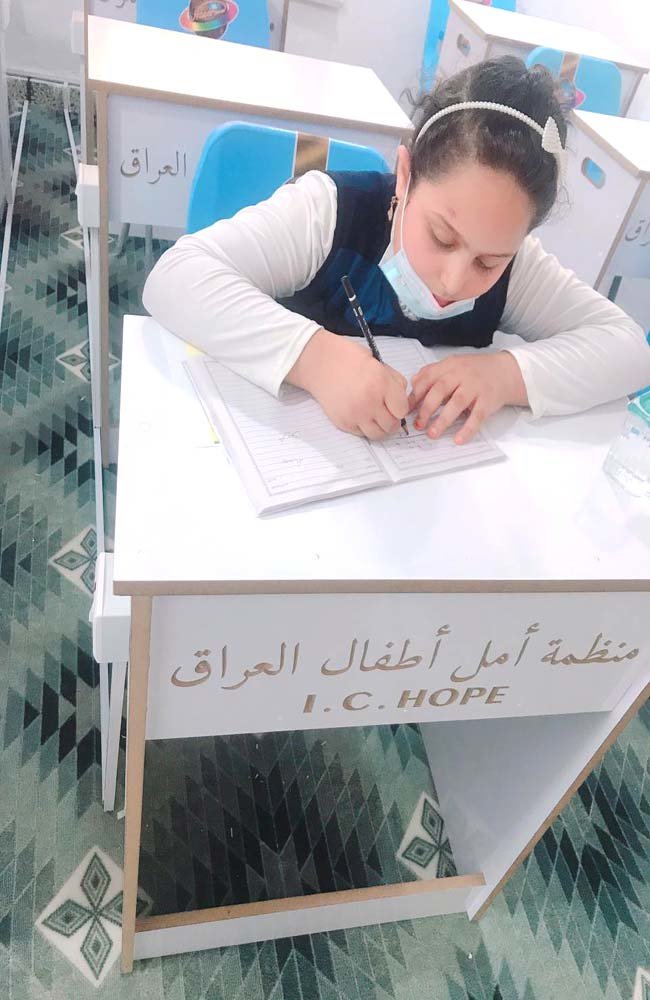 As a result of your generous donations to Iraqi Children's Hope's "Give the Gift of Knowledge" Project, is off to a great start. Even though we only started the project at the end of February, we have been able to provide:
New Desks: 13
Books and Materials: 80
After-school Snacks: 75
Laptops: 9
Teachers/Tutors: 7 for 35 school children in Basra.
Our focus is on providing academic support to elementary-aged orphans and children from needy families. Our project provides them with a safe place to be after school where they can get snacks, academic help from tutors, and positive reinforcement from peers and adults. I.C. HOPE makes a profound difference in the lives of orphan and poor students in grades 1-8 by providing them with the supplemental academic support they don't get in school, due to overcrowding and a shortage of teachers. The homework assistance and other academic supports we provide help these children to catch up academically and then to stay on grade-level using improved study skills, increased knowledge, and more practice in reading, writing, math, and English.
Our students and their families are very happy to find support with academics. One of our students, Hussain, is 7 years old and in second grade. He lost his father a few years ago, and he lives in poverty with his mother and 5 siblings. Hussain has difficulty in reading and writing, and unfortunately, he suffers from a speech disorder. I. C. HOPE sent Hussain to a speech therapist, and now he also has his own tutor. He is very happy, and he has already started to speak better and to write more. We see the happiness on the children's faces when they start to learn and to feel safe and comfortable. They are working hard for academic progress and for the opportunity to win big rewards. They have started to enjoy studying and participating in virtual classes.
During the last few weeks, we have realized that some students who need help live far from our location, so we have hired itinerant tutors who travel to areas close to their homes to provide tutoring. Currently, Iraqi students are preparing for mid-term exams, and after that, they will have a 10-day break. When they return to school I.C Hope will continue the tutoring program. We are also working directly with schools to collect regular progress reports for the students we work with and are now working to open additional tutoring centers in Baghdad and Samawa cities.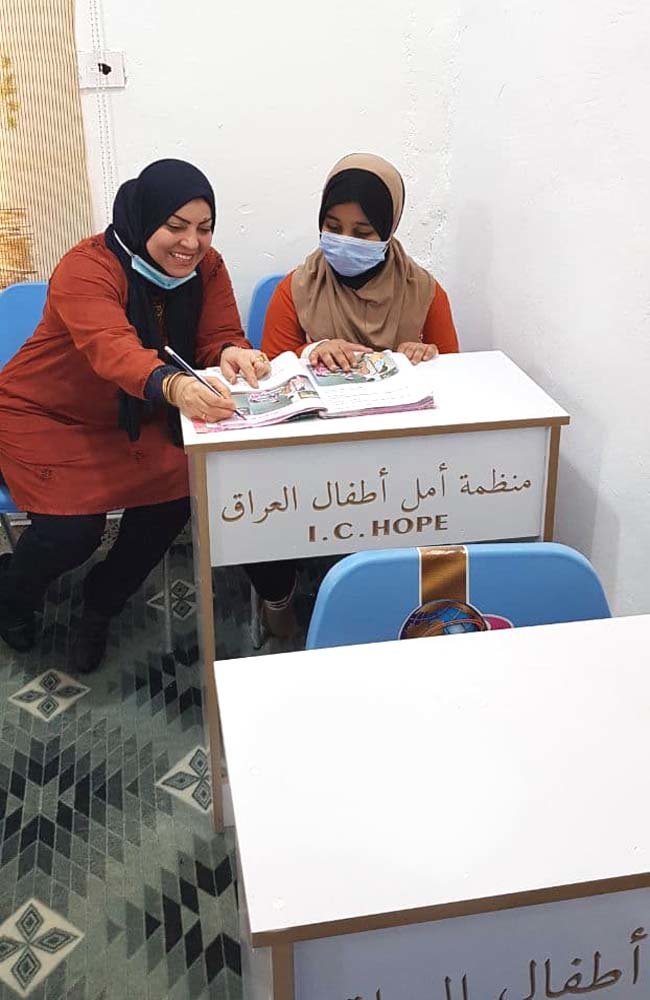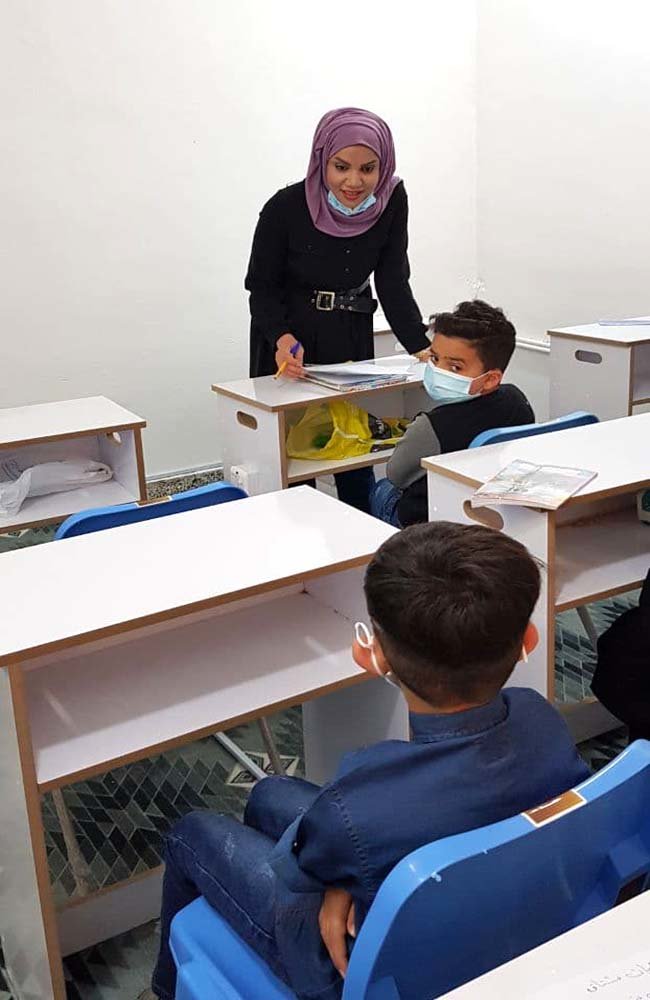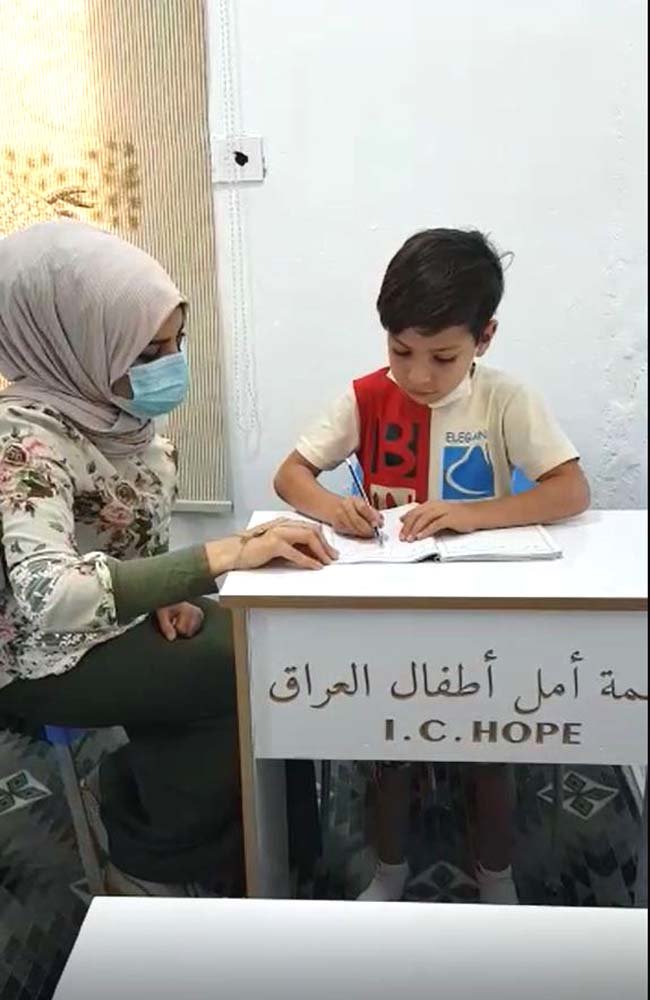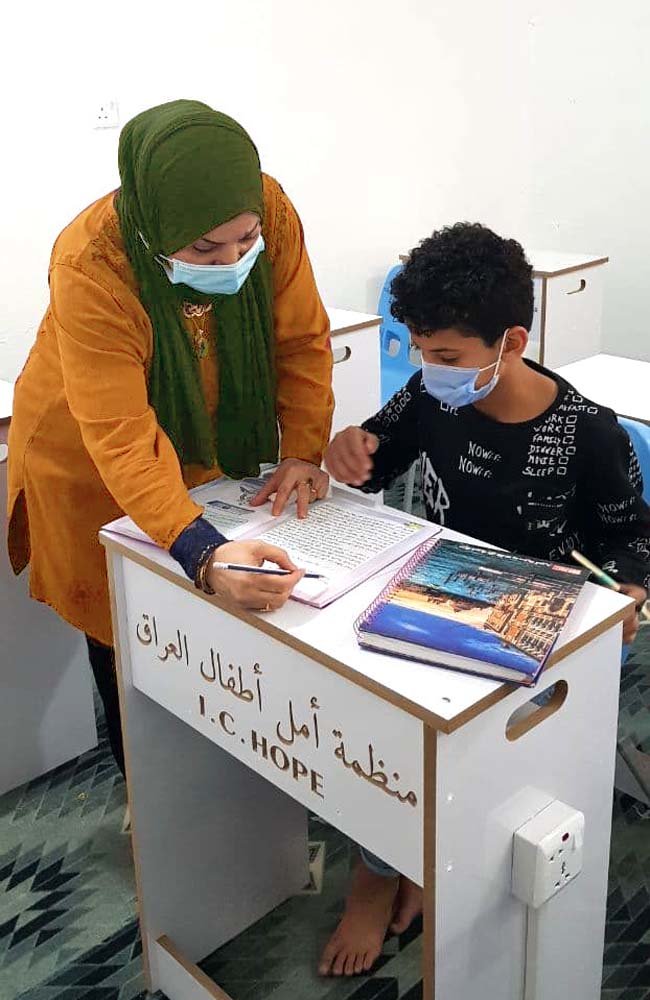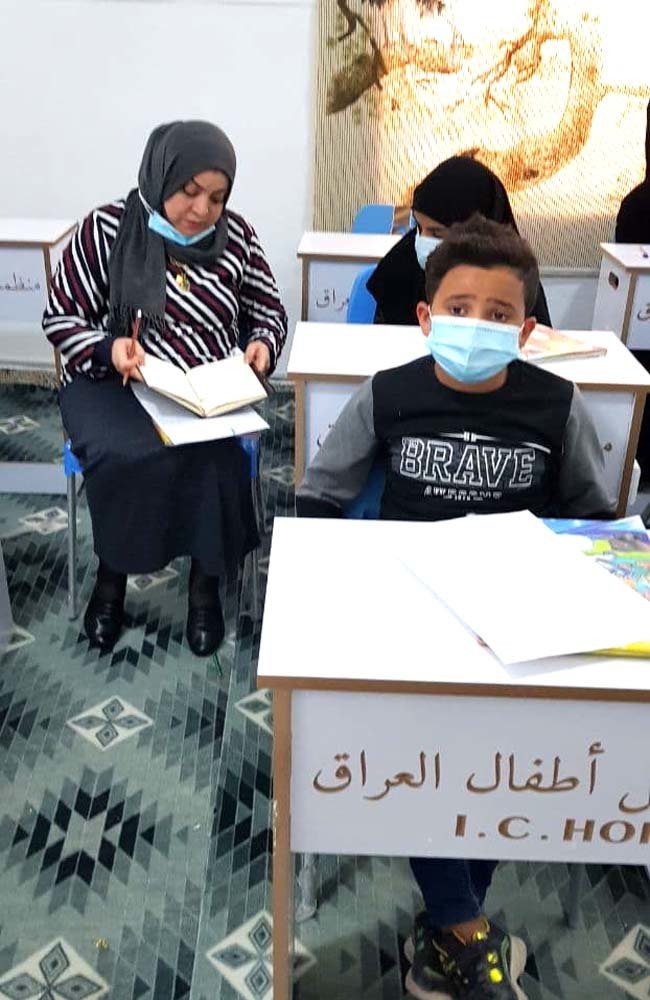 Links: