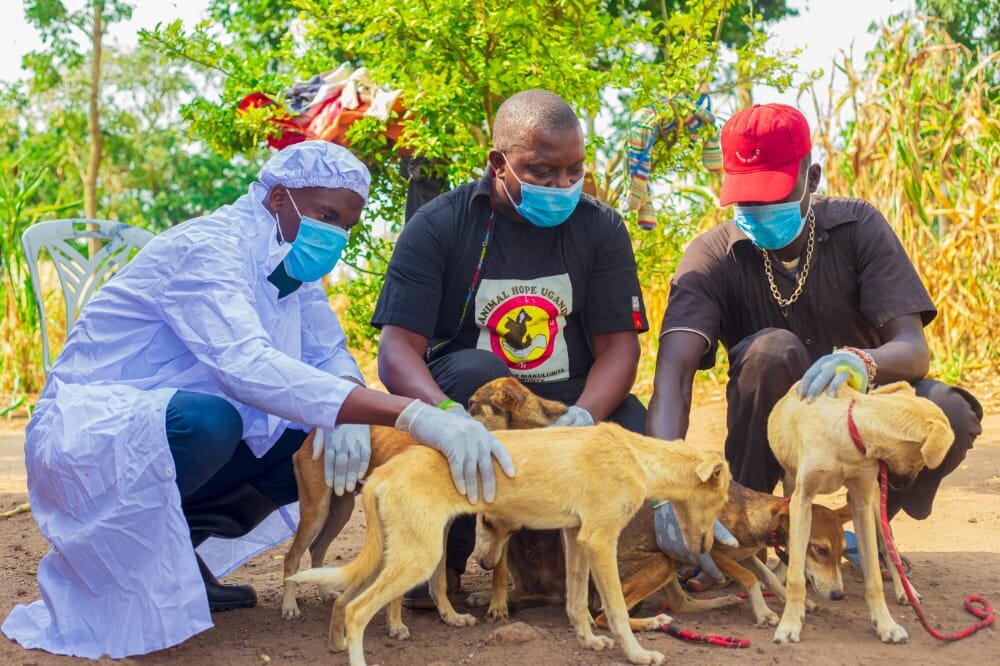 Happy new year.
Welcome to our (october -January) mission update.
Animal hope Uganda and the entire team has been able to register progress in this final quarter of 2021. Our organization has done everything right, but covid19 and the economic downturn has had serious and in the same cases devastating effects on our programs.
Despite challenges we have been able to register significant progress and save the lives of animals.
We rescued 6 dogs and 13 puppies from different parts of Nassana municipality. Given required treatment and welcome at Hope shelter.
Our team through a community education programme, met with rural communities and provided necessary benevolent assistance to low income families. such as rabies vaccination , TVT and fleas treatments. We very much need donations to pay for sterilization procedures that are very much needed to reduce the number of unwanted puppies in our communities.
We introduced a hope nourish programme. Under this, we provide nourishment to poor families, who can't afford feeding their animals but they have the will and love for pets in their homes. This nourishment supplement to poor families has saved /reduced what would be abandoned animals, to stay in homes.
While your $70 donation covers the sterilization procedure , no amount is too small when it comes to making a difference to precious lives.
Our health principle is a healthy animal,equals less disease spread and it's linked to healthy communities and environment.
Thanks to your continued commitment to the cause,
Kindly continue to support us! God bless your giving hand.
Mukasa Innocent ( Rescue operational/education director)