Project Report

| Oct 28, 2021
Houston Food Bank Update: Small Donations Make Big Impact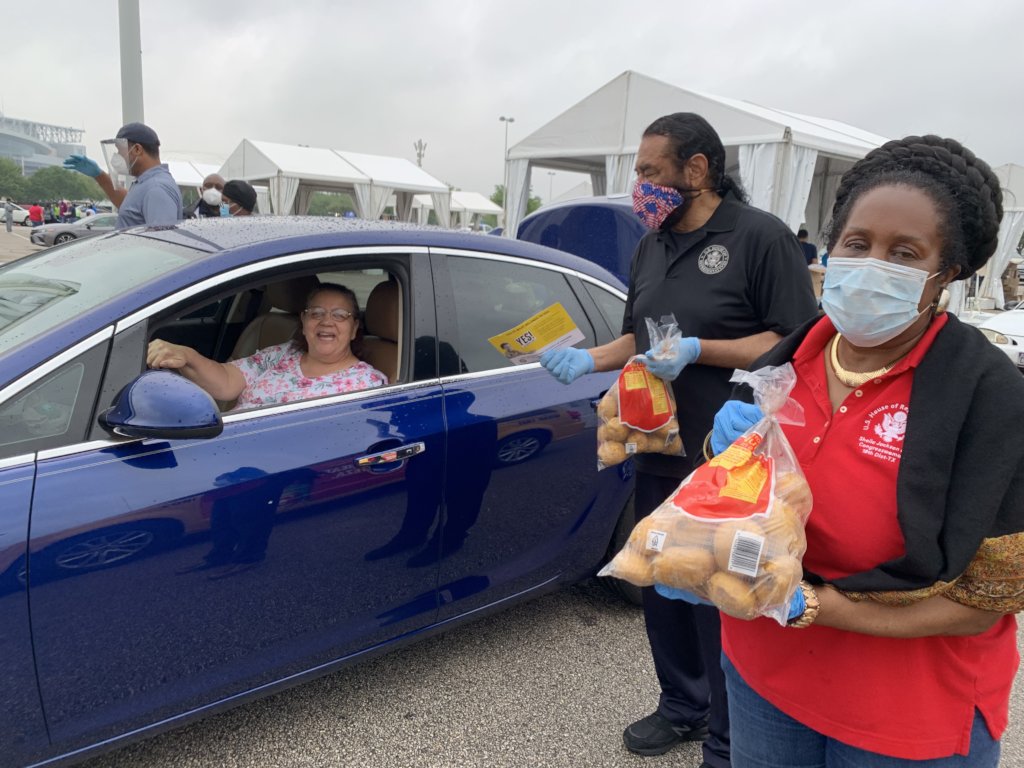 Donations through GlobalGiving are making a big impact on Houston Food Bank's (HFB) recovery efforts in response to the pandemic and after the Winter Storm. With donor contributions through GlobalGiving we have provided nearly 600,000 nutritious meals to families in need.
On March 11, 2020, the World Health Organization declared COVID-19 a global pandemic. In mid-February 2021 Houston Food Bank (HFB) faced another unexpected disaster when the State of Texas experienced an extreme winter storm affecting all 18 counties in HFB's service area. Many of our neighbors lost power and water, including families who were already struggling with food insecurity due to the pandemic.
More than 5 million people in our service area have applied for unemployment benefits since April of 2020. The State's unemployment rate remains more than double what it was was prior to the pandemic and the need for food assistance remains high. HFB, a stalwart supporter of our community, has continually adjusted our response to meet needs. HFB has established workflows to meet a new level of demand and our focus has broadened to include long-term priorities across our service territory.
"Food banks are doing everything possible to continue to meet the challenge, but we can't do it alone. We thank the community, businesses and foundations for their continual support, we are grateful for the partnerships we have forged and strengthened, and we will continue to proudly serve the communities of the 18 counties in southeast Texas who rely on us" says Brian Greene, president/CEO of Houston Food Bank.
The people served by Houston Food Bank, almost by definition, do not have the ability or the means to have food reserves. Houston Food Bank's efficient work and network of community partners means that they are uniquely prepared to respond to crises. With your support, HFB has increased our response in the following ways since March 2020:
393,339,242 lbs of food and product distributed
149,007,242 lbs of fresh produce distributed
69,459 individuals volunteered at HFB
2,095,660 meals delivered to homes safely and with no contact with the help of volunteers, staff and partners such as CrowdSource Rescue and TaskRabbit
4,329,9531 ready to eat meals distributed to children in the Kids Cafe program
498,940 food sacks distributed to children in the Backpack Buddy program
The impact of the winter storm and pandemic means the demand for food resources will remain higher this year than anticipated. Your support allows us to evolve and respond regardless of what challenges could come next. Donations from supporters have helped HFB prepare disaster product in order to immediately respond to the needs of our community. Without supporters like you, HFB would not be able to do the work that we do.
Thank you for your ongoing support.