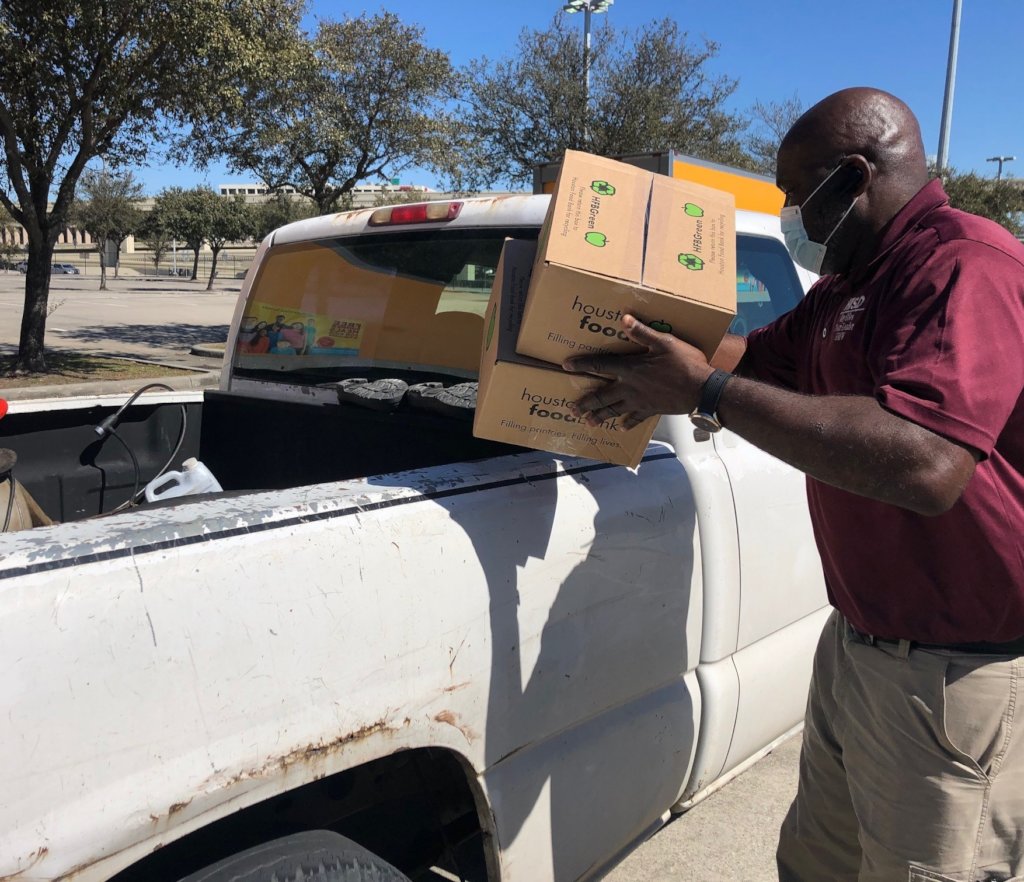 One year ago, COVID-19 became a household term and changed daily life as we know it. The pandemic impacted everyone at varying levels, but for those who were already struggling with food-insecurity, it made a tough situation dire. It brought a new level of demand from those the Houston Food Bank already serves as well as from those who have never sought food assistance before. Loss of employment or lessening of hours, and business and school closures created demand from across all demographics.
Demand for food assistance increased dramatically right from the start of lockdown orders in March 2020. Houston Food Bank's daily distribution doubled from the previous year, to 800,000 pounds per day and going as high as 1 million pounds per day. The numbers – some still being tabulated – are staggering, but all told, in the first 11 months of the pandemic, from March 2020 through February 2021, the Houston Food Bank distributed an astounding 272,380,275 pounds of food. This past year's accomplishments could only have been achieved by support from the community, businesses, our partner organizations, and individuals like you.
In mid-February 2021, HFB and the State of Texas experienced a devastating winter storm that affected all 18 counties in our service area. Many of our neighbors lost power and water, including families who were already struggling with food insecurity. Even as Houston Food Bank's offices were closed due to the dangerous weather conditions, the Food Bank was open for distributions from the start of the winter storm, operating using 'ride-out crews' stationed at both Food Bank locations to monitor the buildings and handle emergency requests each day. In the early part of the storm week, we provided prepared meals to shelters and warming centers, and by the end of the week we returned to more regular operations as community partner sites re-opened.
We recognize that the impact and aftereffect of this storm will be felt acutely in a community already dealing with the health and economic impact of the COVID-19 pandemic, and your donation helps ensure those affected can rely on the Food Bank and our partners for support.
On behalf of all of us at HFB and the clients we serve, I want to thank you for your committment to our mission of providing food for better lives.