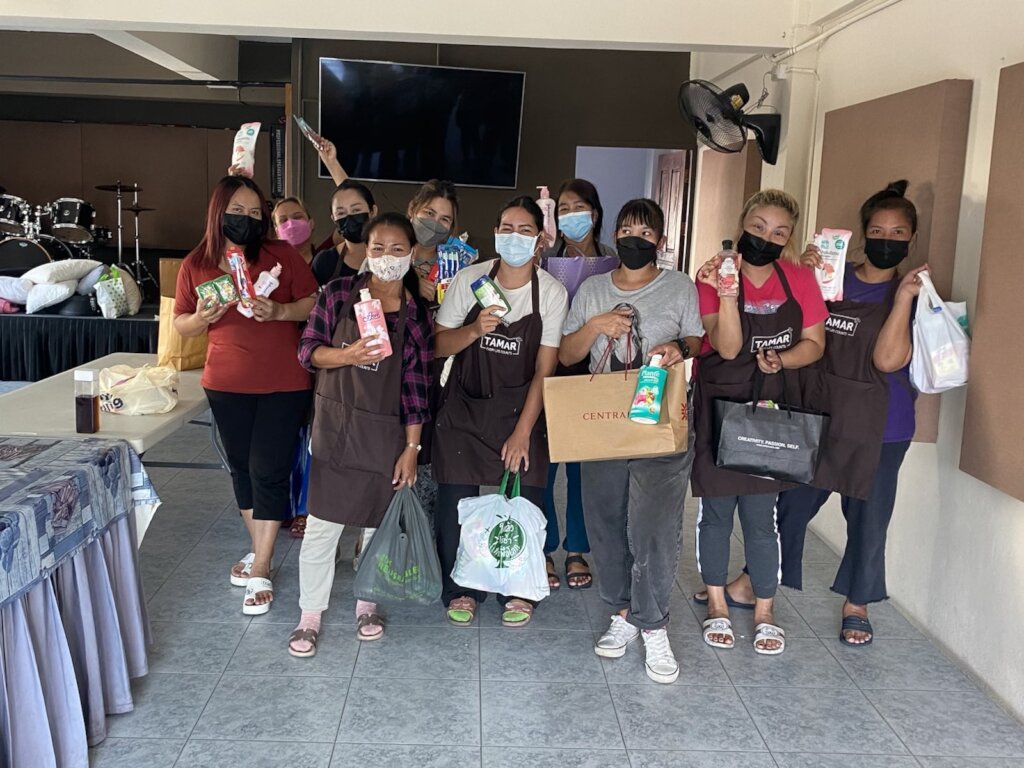 Greetings from Pattaya. We hope that your summer is going well and that you can take a couple of days off. Here in Thailand, we are now in the rainy season and the summertime is the low season. But it does not rain the full day, often it is just around 30 minutes, but the humidity is a bit insane.
What has been happening with the Tamar housing in the last months? We are very glad that we had two women move out of the bars and join Tamar Center recently. Both worked in the same bar and were very happy when we offered them housing and a job at Tamar. The first days they have been rather shy but soon they opened and are already a fixed part of our community.
During the first rains of the season there was water leakage into some rooms of our Nursery building but thankfully the owner of the house sent technicians and it got fixed fast. Otherwise, we have used some of our empty rooms as quarantine rooms. Since the schools have re-opened, we have had several Covid cases again at Tamar. The children are bringing it back from school and as it takes now up to 10 days for people to show symptoms, we had new cases in regular intervals. Thankfully all the cases have been mild. It was good to have extra rooms available so that the infected could isolate from the others. We really hope that the circle of infections will soon be broken.
Some maintenance work was also carried out: we updated some bathrooms, installed some new toilets and sinks and did some smaller repair work as well.
There is a different part of our housing that we hardly talk about: In the Tamar Soi 6 Outreach Center we not only operate our Hair Salon and our free English Classes, but we also have a "House of Peace" – a room where the women working in the bars can come to just rest, sleep, relax or hide from customers that they do not like. In the last months we have women on a regular basis coming to rest and sleep. There is soft music playing in the room and if the women want, we have staff around that they can talk to. It is nice that so soon after re-opening, word has already gone around the new women working in Soi 6 that Tamar Center is a place where they can come to rest.
On the 12th of August we are planning a big Outreach for Mother's Day. In Thailand Mother's Day is not in May but it is held when it is the Queens birthday. For the first time, this year we are planning to hand out gift bags and vouchers to the mothers that are working in the different bars, away from their families to make money. Many of them are lonely and they often see their children only once or twice a year. We want to encourage them and offer them the opportunity to come, join our vocational training and to move in with us at Tamar so that they can be together with their children again.
Thank you for your continued support of our housing project. Our new women are very grateful for the housing, and I can assure you, that your donations have made a significant difference in their lives!
For the Tamar Family