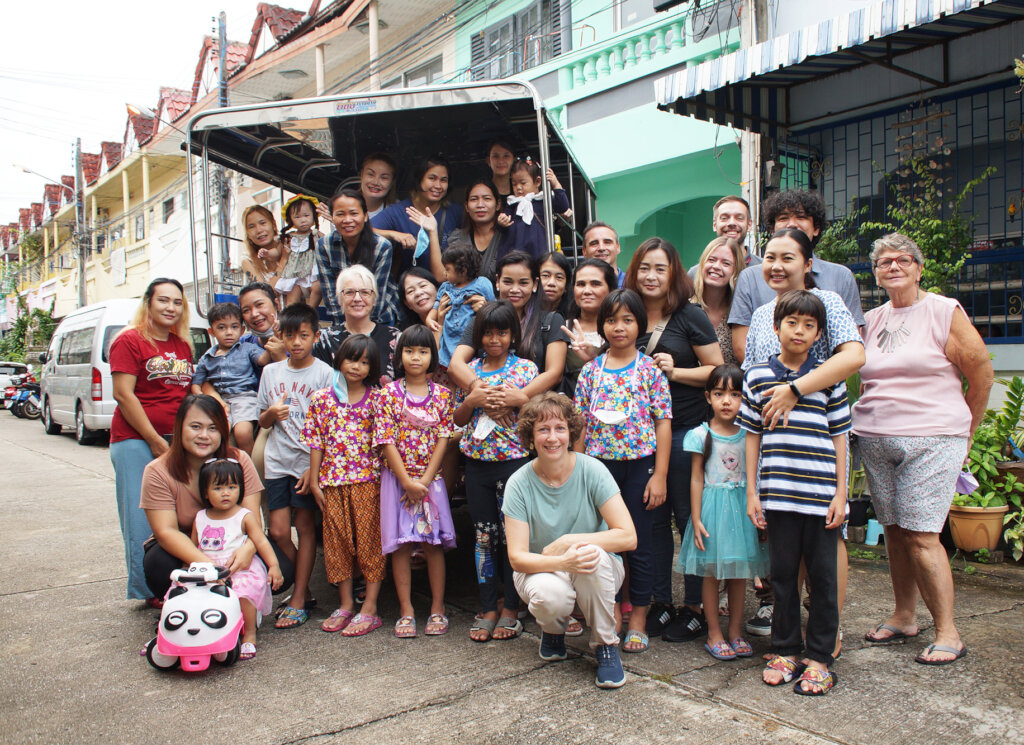 Merry Christmas to everyone!
The Team from Tamar Center would like to wish you all Happy Holidays and a blessed new Year 2022! We are very thankful to you for your support and help throughout this year. Your gifts have made it possible for us to continue our outreaches and help to the bargirls in Pattaya. But let's have a short look back on the year: 2021 was different from what we hoped and expected, and we all experienced many challenges throughout the year. It does not matter where in the world you where located, there have been many difficulties for us all. Sadly, it looks like, that at least the start of 2022 will be similar.
But in the last year, also many good things have happened, and I want to briefly highlight them for you:
- Purchase of the new Tamar Building – as of writing this Christmas news the new Building is 95% funded – which is just amazing
- Tamar School – Since the start of online school in Thailand in June, we have set one of our buildings aside and everyday one staff member assists the Tamar children with their online schooling, logging on to the different classes, helping with worksheets, etc. This really helped the mothers out, as many of them struggled with the schoolwork of their children
- Throughout the year, we continued our food distribution. From May onwards, we were not allowed to distribute to groups and so had to make one on one appointments with the women. In that way, we distributed around 100.000 meals in this year alone
- Our vocational training was very limited due to the lockdowns and restrictions, but we still were able to train new women for our bakery and were able to keep all the women in our program.
- Our counseling program was able to go much deeper with the women that are staying with us than they would have been able to normally. Due to the lockdowns, curfews, etc., there was a lot more time for the individual women to deal with deeper traumas from their past.
- We were also able to do some renovation work in the buildings where our women are staying and also in our Outreach Center in Soi 6 where we replaced all the windows and painted again, ready for more outreaches in the new year.
As you can see, even though it was a challenging year, there have been many good things that have come out of it. As this year draws to a close, we would like to challenge you to take some time out and reflect on all the good things that happened in 2021. We did that with our team here in Thailand and we were amazed by the extensive list of positive things that happened.
And so, we want to finish this year with wishing you a contemplative Christmas, nice holidays, good health, and rich blessings for the year 2022. We are very grateful here at Tamar for your help and support.
Merry Christmas!
For the Tamar Family