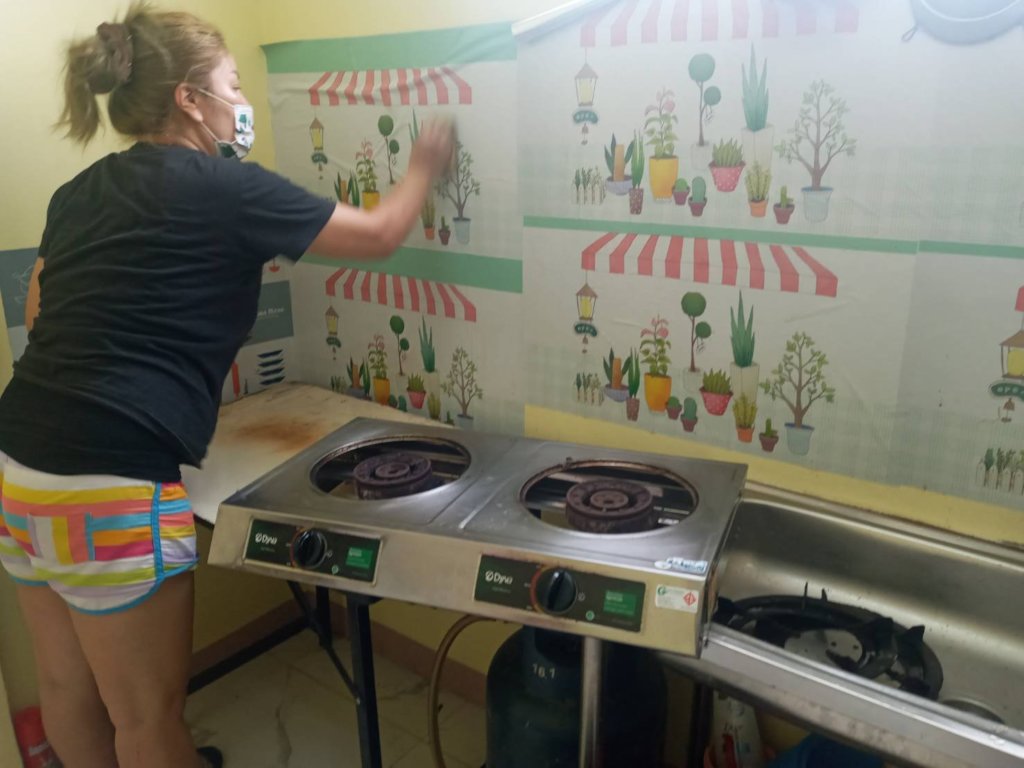 Hello everyone!
Greetings from Tamar Center in Pattaya. Thank you for your faithful support for our work here in Thailand. We are glad for your support and that you take the time to read our short update today.
The last months have been very challenging. In the middle of April, the third Covid-19 wave really hit Thailand we had to work from home from early April till the end of May. What did it mean to work from home for our women? Basically, they had a lot of free time – but we tried to use the time as best as possible:
We asked all the women to deep clean all the houses that we have rented and their own living spaces as well. We also did a lot of smaller renovations like painting, cleaning, weeding in the garden areas, deep cleaning our Nursery and all the toys in it, fixing some basic water pipes in the kitchen areas, etc. Basically, we managed to finish all the little projects that were for a long time on our list, but we never had to the time to do them.
The biggest project that we undertook was looking through all the houses and sorting out all the things that have accumulated over time. With many women moving in and out, there are always things left behind and we were amazed to see how many things were collected that did not have any owners anymore.
We also took the time to move some of our women around in order to have one house completely empty and ready for new women to move in. Currently we are using this house for women that must do quarantine at home. For example, one of our women had to travel to Bangkok for a family emergency and with the very high numbers of Covid-19 in Bangkok she had to isolate herself for a week in her room after the trip and take a Covid test as well. It is perfect to have an empty house for occasions like these as she can be in there right now and not need to worry about sharing a bathroom or kitchen with someone else.
On top of that, that house is ready now for new women that want to join us at Tamar. They move into this empty house until they have done a Covid-19 test and we can be sure that they are healthy and are no danger to infect the other women that are currently with us. We need to be very careful, as many of our women have health issues due to HIV or others and we need to protect them especially.
Thank you for helping us to provide shelter and housing for women leaving the sex industry. The women are very thankful when they see the nice accommodation that is ready for them – you are really making a difference in their lives!
For the Tamar family