Project Report

| Apr 26, 2020
Thankful for our houses in the middle of Pandemic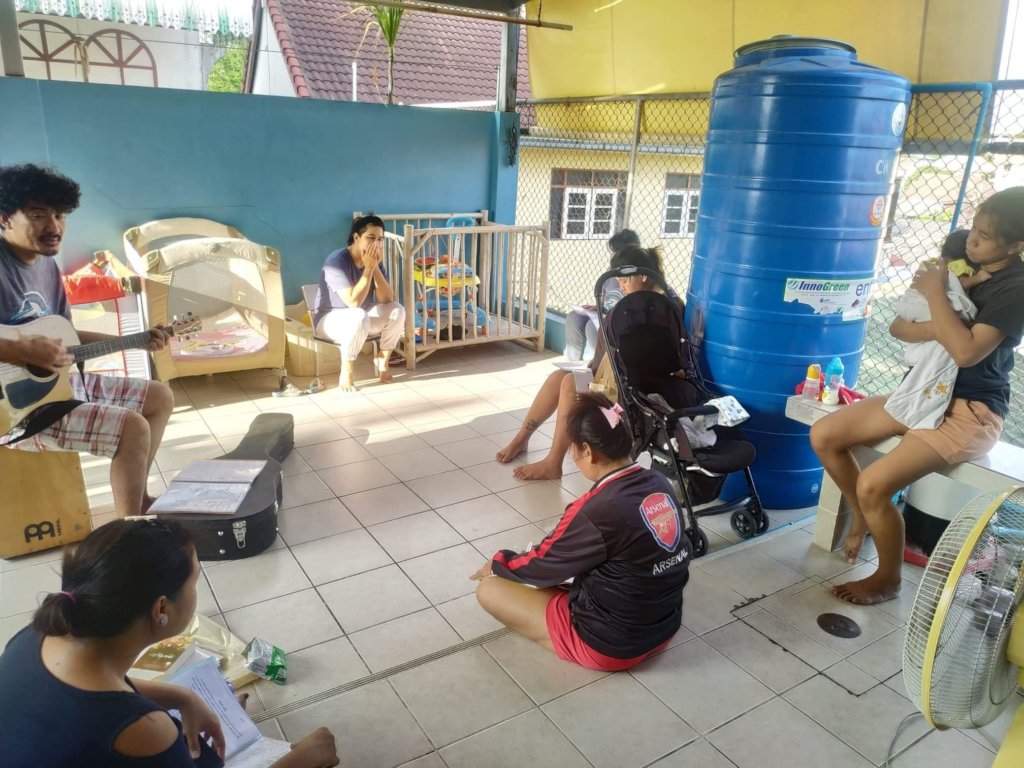 Hallo everybody!
Many greetings from Pattaya in Thailand and the whole Tamar Family. As most of the world we are currently at home and waiting for the epidemic to finish. Tamar Center is closed since the end of March and we practice social distancing but we are still working from home and are providing food to women that have nothing to eat – sadly there are many thousands that not only lost their jobs due to the shutdown but also their housing due to the fact that they can't pay their rent anymore. Before we had to close, we handed out 470 food packages to these women and are still in contact with them via social media. We are currently partnering with a local restaurant and another Foundation and all women that contact us in need of food are receiving food vouchers for this restaurant.
Currently we are hoping that some of the government restrictions will be lifted at the beginning of May and we are making plans to concentrate in the first weeks that we are open again on distributing food and accessing the situation to see what is most needed. All Bars and Entertainment Venues are closed now for almost five weeks already and thousands lost their jobs. Even when the restrictions will the lifted it will take a long time before Tourists will come back to Pattaya. Our hope is that there will be a big change in Pattaya and that the Sex Industry will not open and operate like before.
Due to the situation we had to postpone our three-month vocational and life Training from May till July. With the current restrictions we cannot run the training and so we want to wait a bit and make it possible for more women to join the Training.
Thank you for your support of our housing project. All our women are still in our houses and, as we were getting ready to take new women in for the training when the lockdown started, we had some empty spaces. These are used right now to help our women to keep distance from each other and we have one house designated as emergency shelter in case one of our women should catch the virus. Thankfully, all our women are healthy and two new babies were born into the Tamar family in the last weeks as well. We are incredibly grateful for the space and the houses that we have. It really helps to keep our women safe and to give them a safe environment.
But sadly, the virus is not the only problem currently in Thailand. There is severe drought and all of Pattaya has currently only every second day tap water. As you can imagine, this is not nice, especially not when you are home the whole day. We have water tanks in most of the houses and big buckets in every bathroom so that we can catch enough water when the tabs are running to last us through the times when the water is turned off. This arrangement will be on until June when hopefully there will be a good rainy season that will fill up the water reservoirs around our City again.
One not so nice report is that just before the Corona Crisis we tried to help one woman that came to our Center. She was savagely beaten by a customer and terribly upset. We helped her and brought her into our housing to give her some rest. The first two days were very good, she slept most of the time and was very thankful, but by the third day she developed a psychosis. She started to scream, run out of the house at night, just walked the stairs up and down hundreds of time, etc. We tried to bring her to the hospital for a mental checkup, but when we told her that we wanted to do that, she flipped out completely, locked herself into her room and did not come out. She smashed the room and as we were concerned for her safety, we contacted social services and the police, but nobody could help her, and she did not come out. It was a very rough time for our Staff. After five hours, she calmed down, opened the door, walked out, and left and said that we did not honor her. We tried to follow up with her, but she is gone… We are not sure what happened to her, it could have been drugs that she had been taking and was coming down from or a mental illness. We are still genuinely concerned for her and think it was right to offer her help. Sometimes we need a lot of wisdom what the best way is to help the women that come to us.
Thank you for staying with us and helping us in our work helping the women that are trapped in prostitution here in Pattaya. We are currently looking to rent another house as we hope and expect that more women want to leave now that there are no jobs and might be interested in our training. Thank you that through your help we can always provide safe housing for women in need in Pattaya.
For the Tamar Family