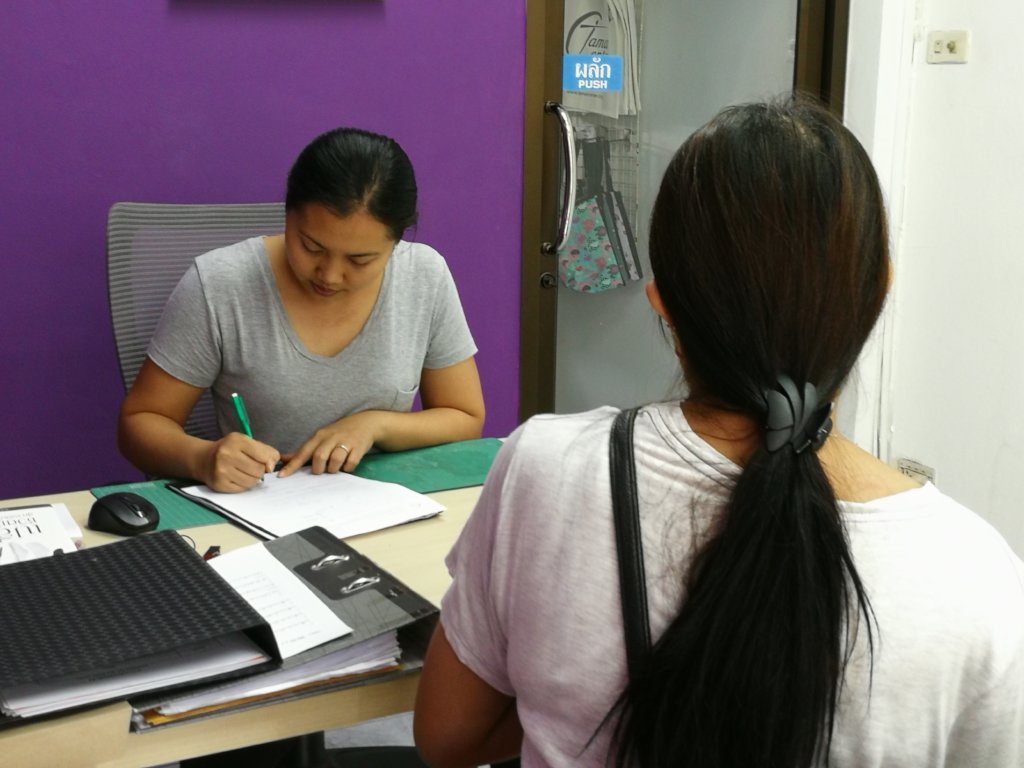 Hello everybody!
Greetings from Pattaya Thailand. In todays update I want to thank you for giving to our "Housing for Women coming out of the Sex Industry" Project. In the last ten days it has been shown how important it is to have this program: Three women came within that time to us and asked to move in straight away, all of them were in urgent need of shelter:
- One younger woman, 23 years old, came to one of our Outreach Parties and during the Party could not stop crying. She told a staff member that she wanted to stop working in prostitution and asked if we could help her get her things from the brothel as she was afraid how the Manager would react. We helped her and she moved into hour housing that night
- One woman in her thirties with a 5-month-old baby contacted us as well. She was abused by her boyfriend, then started working in a bar and got abused there and just wanted out. When she came to us, she told us that her Aunt was holding her baby "hostage" – meaning she was trying to get money from the woman so that she would care for the baby while the woman worked in the bar. Our team drove with the woman to her village, got the baby and both moved into our housing.
- The third woman that we took in was working in "special massage" in Oman when she got pregnant. After giving birth she could not continue working there and so she was brought to the Thai Embassy which arranged for her to fly back to Thailand. Back in Pattaya she heard about Tamar and asked if she could come to us. She has moved in with her 1.5 months old baby and we were happy that we had another room available for her.
And while I am writing this update, I received the news that another woman has contacted one of our Staff and wants out of the Bars – not sure yet how serious she is, but we are glad that we have another room free.
Since my arrival in Pattaya we never had so many women leavings the Bars in such a short time frame, but we are very happy about it and thanks to your generous donations, we can offer safe housing on a moments notice for these women. Thank you for giving them safety.
For the Tamar Family
Daniel Vaupel
PS: In the Picture section you can also see two of the four badges that we received from Global Giving for our work. We are very proud and thankful to have received them!