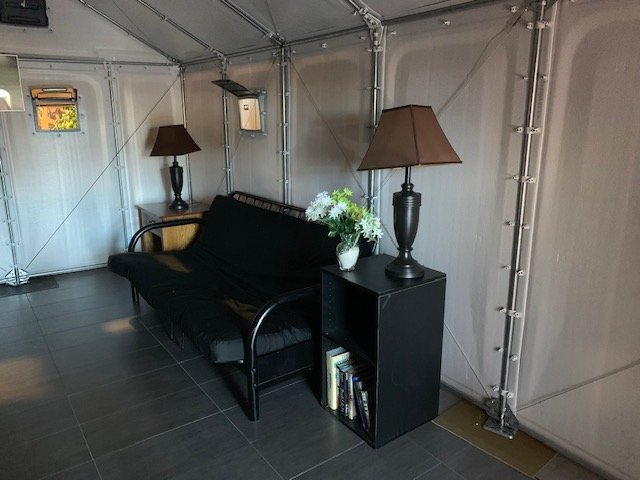 Doorways Update October 25, 2019
Community Recovery Center: Since the status report sent in August, The Community Recovery Center (CRC), has assisted an additional 700 residents. We have passed the one-year mark following Hurricane Michael and are at an interesting juncture. We will be transitioning the Community Recovery Center to a Community Resource Center and working to secure a new location so that the Bay County Library can be repaired from the storm damage it sustained. Much like the residential market, affordable commercial rental space is also at a premium, so we are partnering with Bay County and Rebuild Bay County, inc. to cost share on a potential rental site.
Rebuild work: We are embarking on the busiest time for rebuild work. From this Fall through Spring Break, there will be several volunteer organizations arriving in the area to complete rebuilds, make repairs and complete homes that were started and not finished. To date we have 40 completed rebuilds – 12 in the past 2 months. All residents seeking rebuild assistance funnel through Doorways for screening, prioritization and referral to appropriate organizations conducting the rebuilds.
Use of funding: As a direct result of the funding received from Global Giving, we have provided 3 hotel stays; placed 5 individuals in our shelter program; supplied over 100 trolley passes for transportation needs, replaced 2 sets of ID cards and birth certificates; provided food, diapers, hygiene supplies, socks and clothing for approximately 25 residents; provided case management for 6 individuals; provided 5 gas cards for those in need; and, stably housed 5 individuals. We're also very excited to launch the "A Better Shelter" project. Two Better Shelter temporary shelters are being donated to Doorways from the IKEA Foundation; however, we have to cover the cost of insurance, assist individuals to furnish and set up for occupancy and transport the units. The shelters will be used by individuals that are having home repairs completed, but must vacate the premises while construction is underway. Once that individual moves back into their home, the shelter will be moved to another property for us by that individual. If the project is successful, we will be able to purchase 14 more shelters at a cost of approximately $28,000. Below are pictures of the inside of the shelter:
Disaster Case Management: On November 8, 2019, we will learn which organization(s) have been selected to receive a grant from FEMA for Disaster Case Management. It has been over one year since Hurricane Michael, and this will be the first award for Case Management services. We are thrilled to be receiving some additional case management resources as our staff is stretched very thin. It is the expectation that there will be an additional 20 – 25 case managers on the ground in December to visit with impacted citizens and help them to navigate the rebuild process. Along with the added resources, we anticipate that their work will uncover even more individuals who are needing assistance, so the funding we are receiving will be even more appreciated and needed.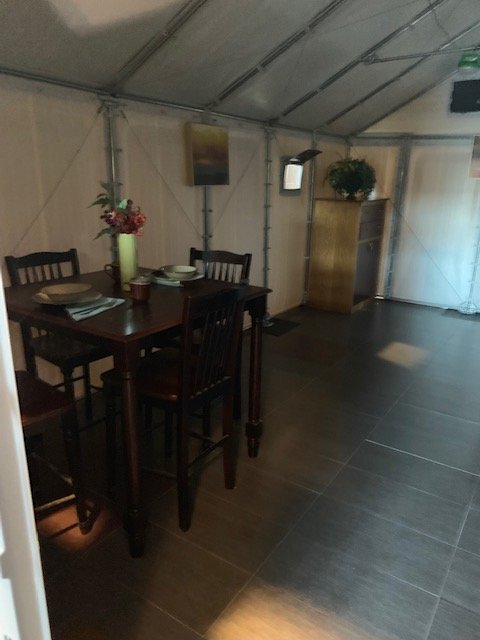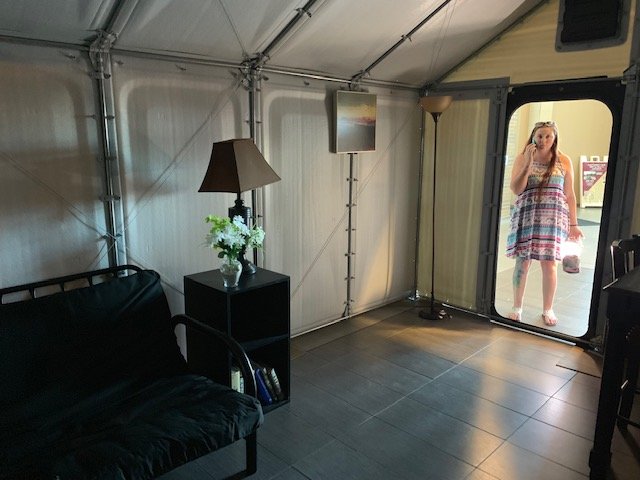 Attachments: