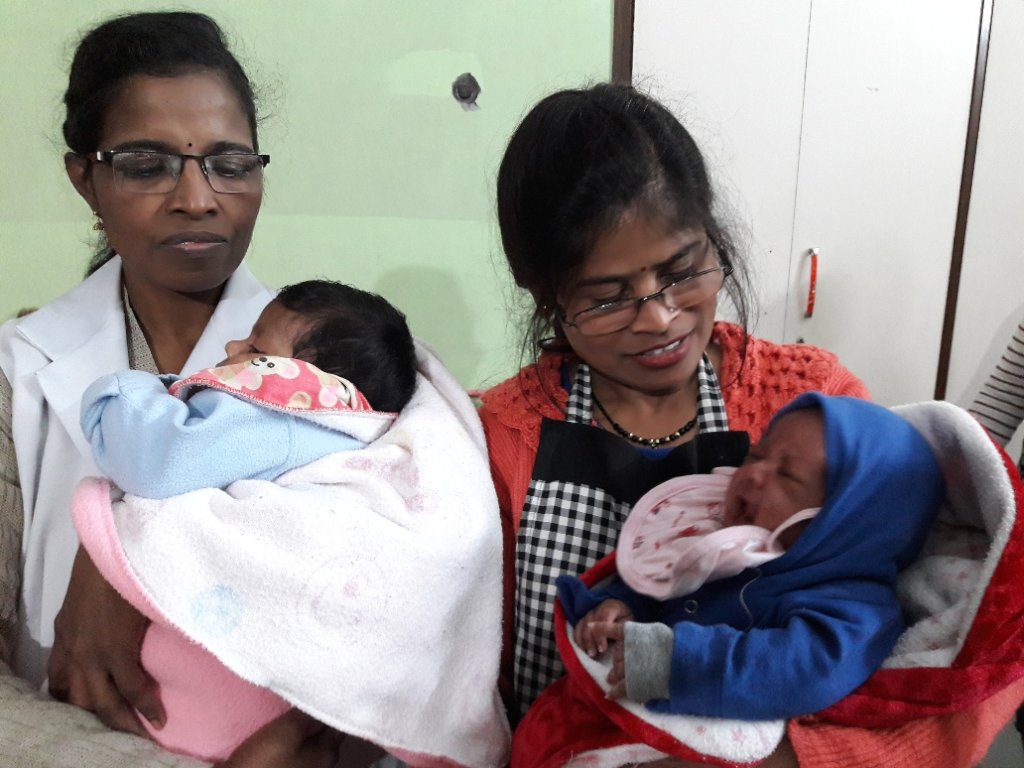 Asharan is a refuge for the new born babies when their birth mothers are in extreme challenging situations. It is also a refuge for the babies of rape survivors. It gives them some relief when they know that their baby could be safe while they are battling to survive the challenges that are inflicted on them unjustly in many cases.
It is also a refuge and healing place for the older children who are left to fend for themselves due to death of parents or a disrupted family. They get to go to school, and grow in knowledge and wisdom. The three school going kids came 1st 2nd and 3rd in academics in 1st standard and the Kindergarten classes during the recent assessment. The special need children Sharad and Sakshi started schooling in a special school this month.
Children's day was celebrated with fun games, food and gifts. They enjoyed the treasure hunt game along with their care givers. Asharan received three new born babies this month. So far this year we cared for 47 children who needed care, protection and rehabilitation.
Asharan Orphanage, HOPE foundation, Delhi was started in 1997 to give care and protection to young children who have no one else in their lives. Asharan has cared for 700 children since 1997. The children here are at the age group of new born to 7 years presently. In 2018-19, Asharan cared for 74 kids. Eight orphan children found families through adoption since June 2019.
Wish list
- We need more financial support to complete the renovation work of Asharan. Please write back.
- Asharan requires more well-wishers to provide regular monetary support to care for the orphaned and lost children.
- Our future dream is for a more spacious home for the kids and to raise a corpus to sustain Asharan's work for the future.
We are extremely grateful to all those who have extended your support this quarter. Thank you for supporting the renovation work. We appreciate you for being socially responsible.