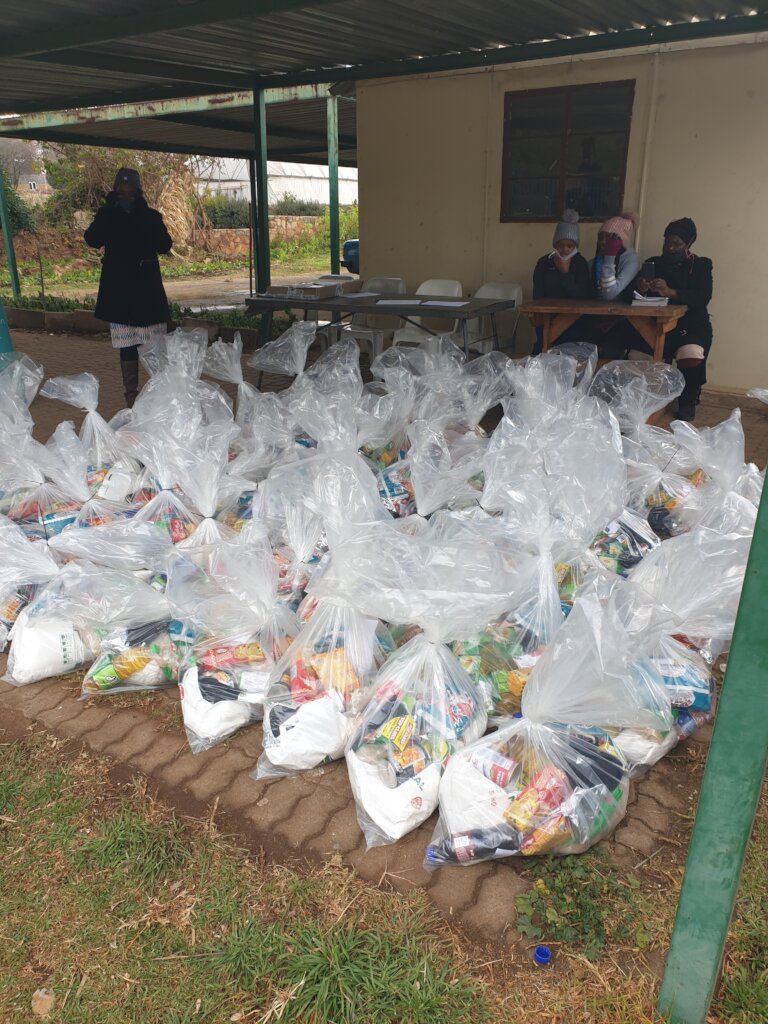 Hope SA Foundation report as at July 2022.
South Africa is in a precarious situation because prior to the pandemic, it faced severe socio-economic challenges which is now exacerbated by the pandemic, lack of government support, July unrests and flood disaster. A combination of local and international factors caused a weaker rand, higher inflation, a faster increase in interest rates, slower economic growth, and a continued rise in the unemployment rate. Using food aid, water supplies and basic essentials, Hope SA is on the path to build a pathway to peace, hope and food security for people recovering from conflict, disasters and the impact of climate change. Problems resulting from this include crime, hopelessness, a state of inequality, and the poverty cycle. A concerted effort between governments, NGOs, the private sector and the international community is the only way to break the cycle.
The low number of college-educated individuals contributes to a growing decrement of living standards, lack of job opportunities, absence of committed community leadership, which exacerbate poverty, and stunts development. Thereby, there is a missed opportunity to improve the well-being and competitiveness of the community. Food is too precious to be a waste. It costs a lot of money, natural resources and a great deal of damage to the planet. It is even more precious when you realize that millions of South Africans are struggling to have a nutritious meal every day. Our main challenge is to make sure that all the surplus food is not sent to landfills but to feed the hungry. To date we have been providing support to familes affected by disaster nationally.
Through your kindness and donations, Hope SA FOUNDATION has reached a milestone of 600 000 meals since April 2020. we worked on the ground as first responders to disaster relief during July unrest and Flooding in KZN, provding food, water and basic essentials.
Severe flooding and landslides caused by heavy rainfall on 11-13 April caused the death of 448 people, displaced over 40,000 people and completely destroyed over 12,000 houses in the south-east part of South Africa. It also severely damaged infrastructures: roads, health centres, schools. HOPE SA TEAM worked closely with area leaders to provide support to affected families and 3 months later we are still feeding and providing water and essentials as government has not been very proactive to date.
The biggest joy is seeing childrens faces light up, and have parents send us prayer and gratitude for our service in the community.
Right now we desperately need an more support to purchase a vehicle / Bakkie to collect surplus food and to deliver cooked meals.
The importance of supporting families without income is crucial. We are here to be of service to mankind. Gods grace makes all things possible and we are eternally grateful for your donations as Hope SA is not funded by government or corporates. We seek partnerships and colaborations to continue our work and to create sustainable options.
A few highlights of our work this year:
www.hopesa.org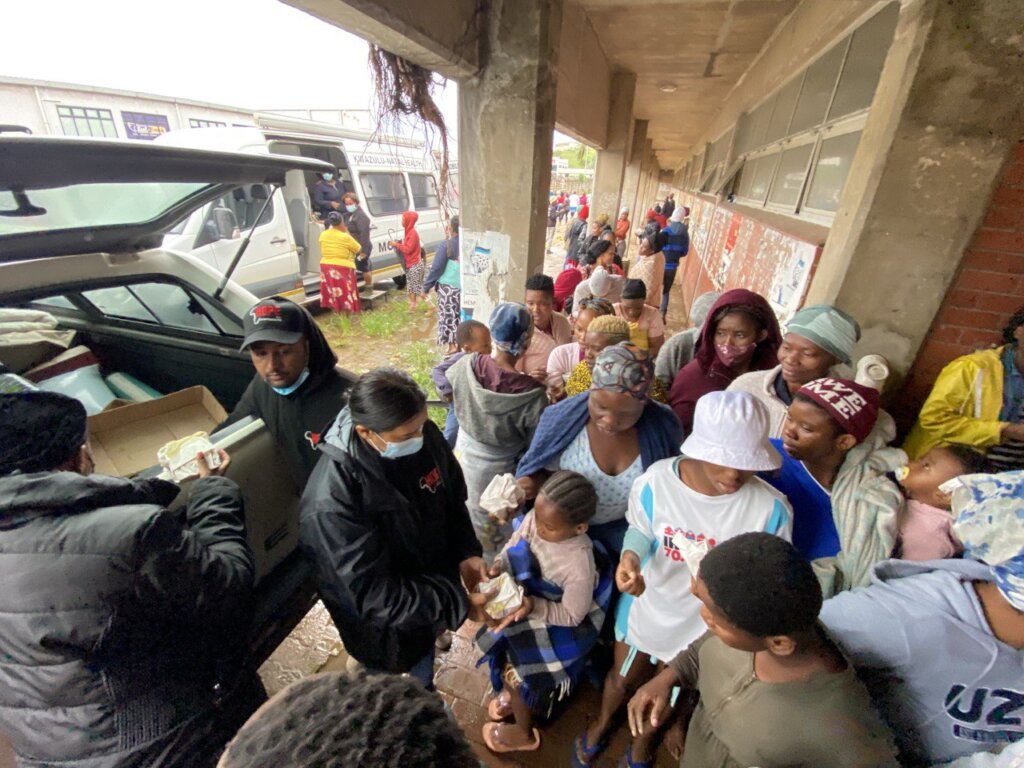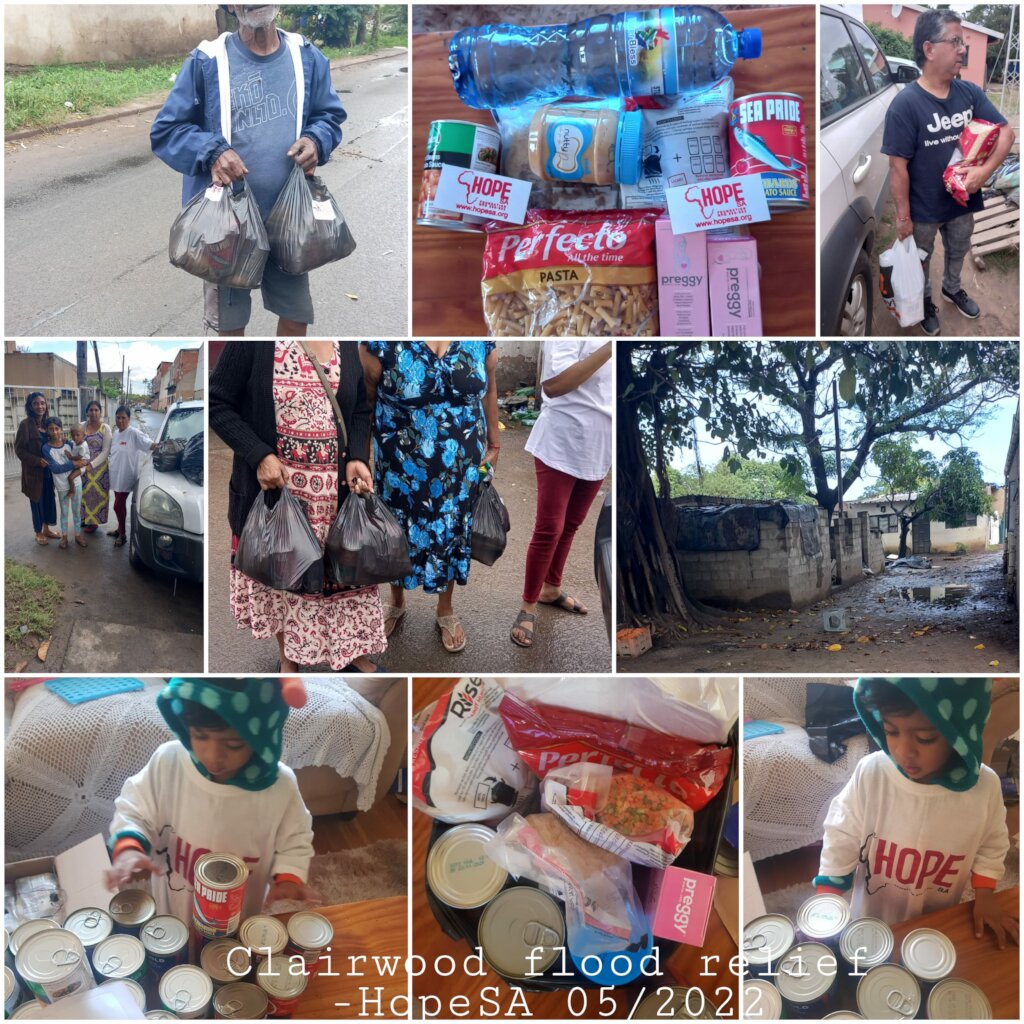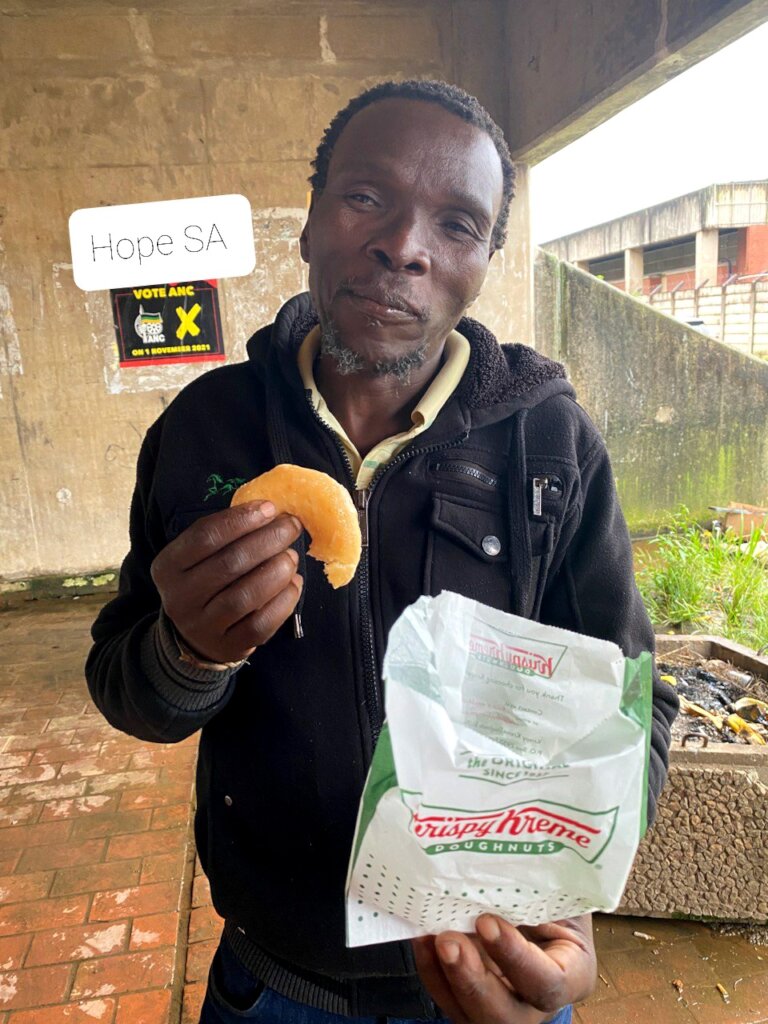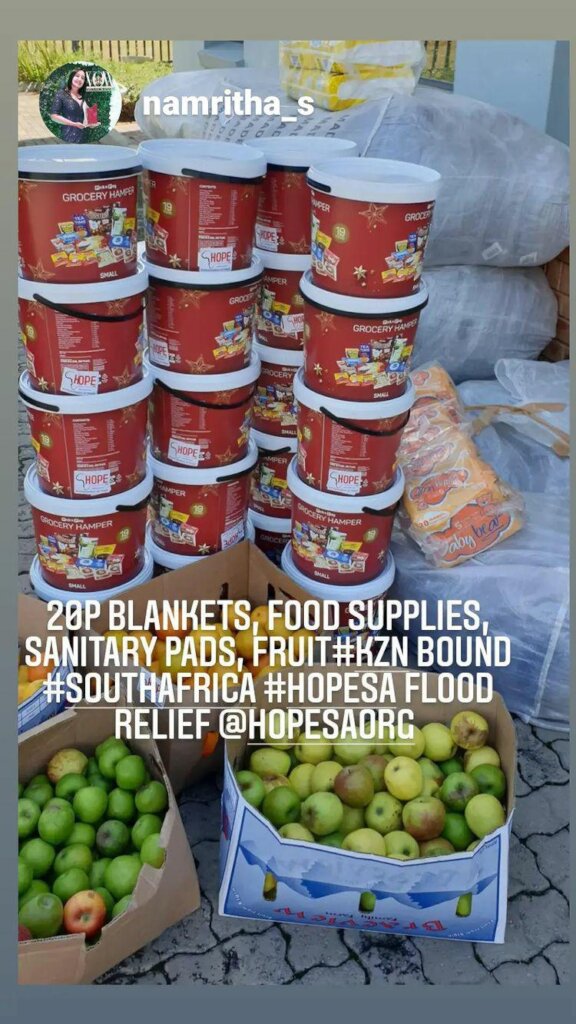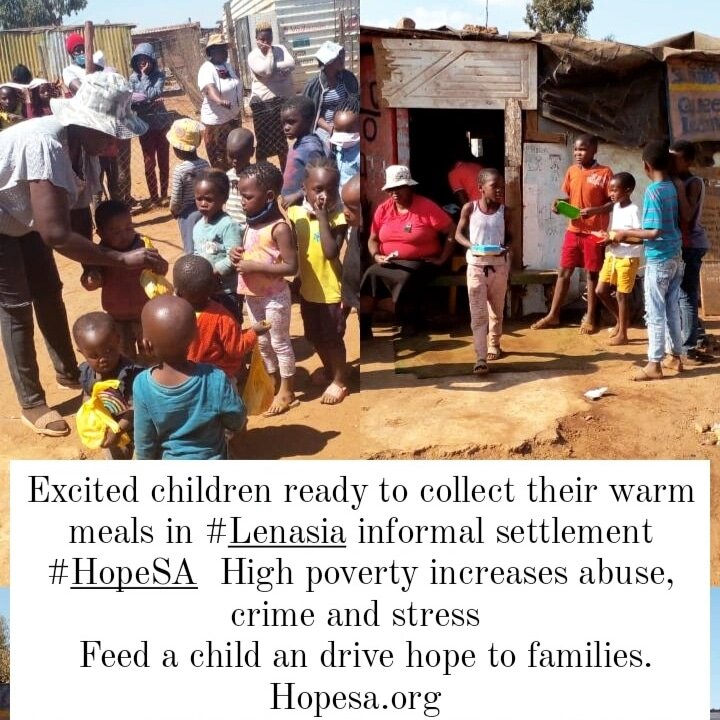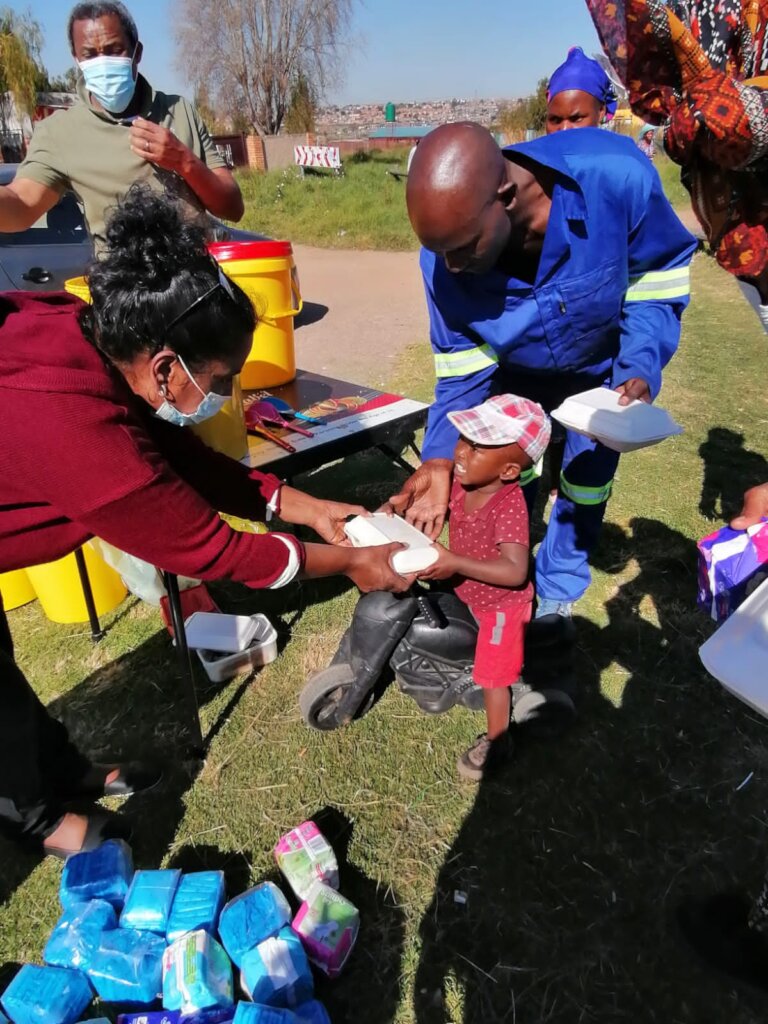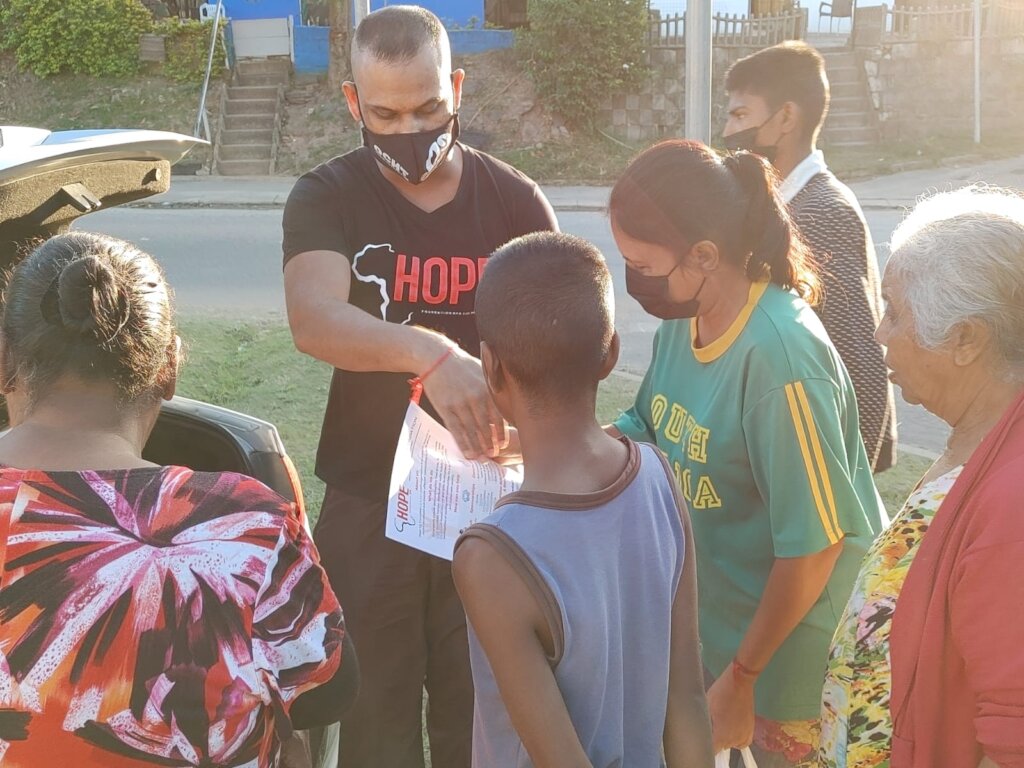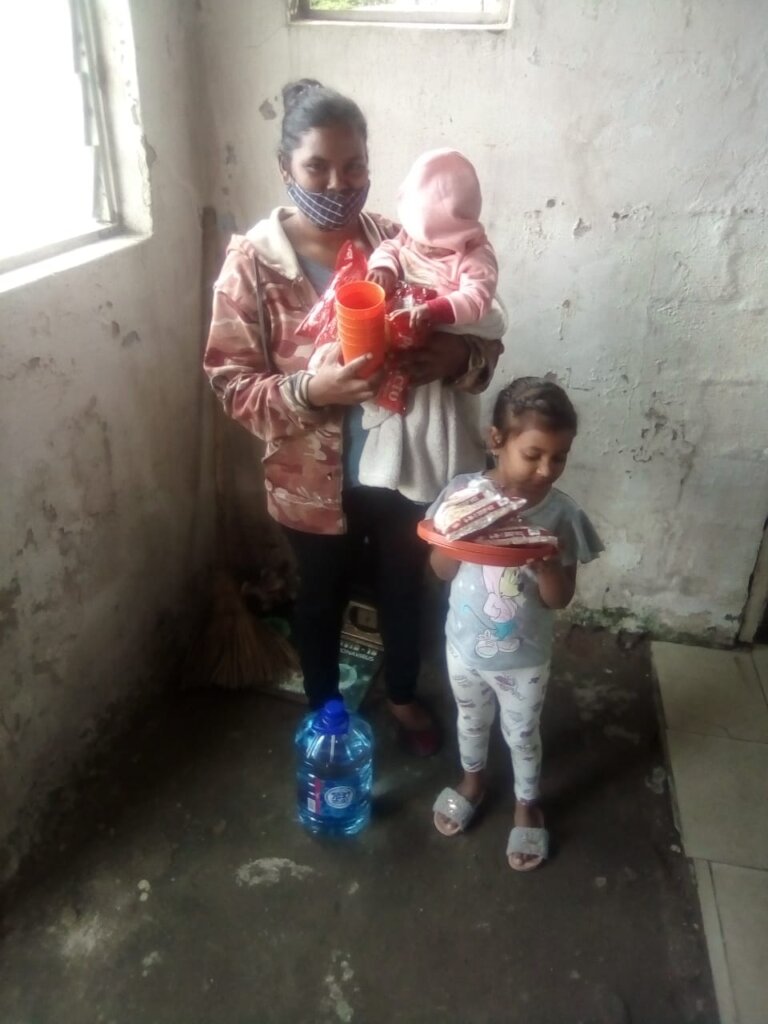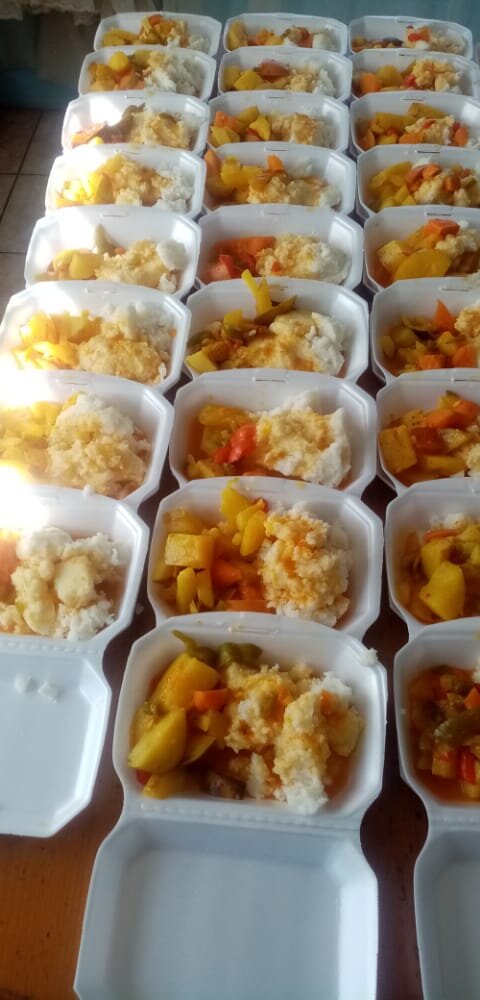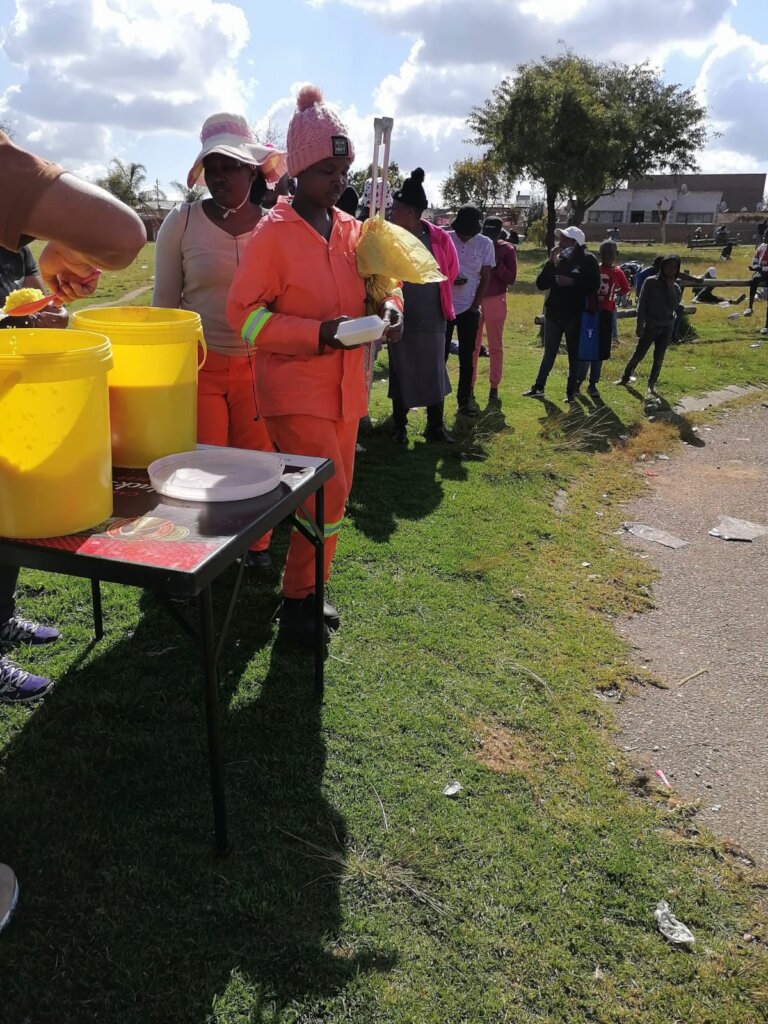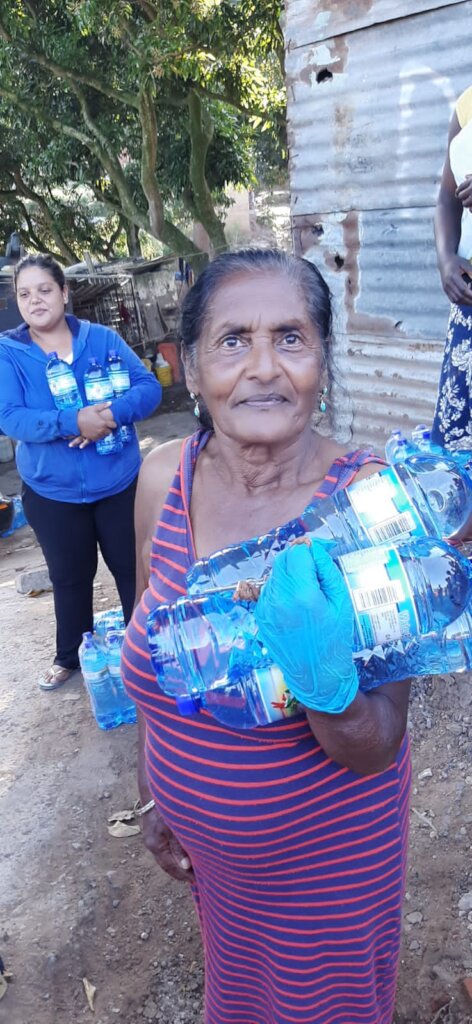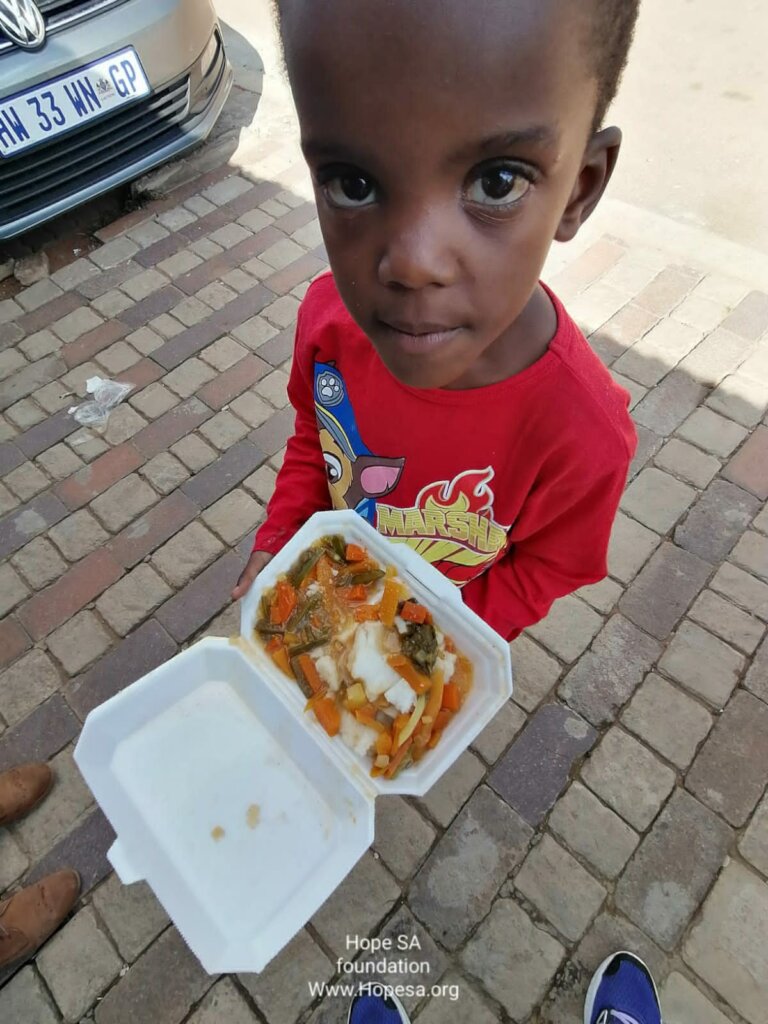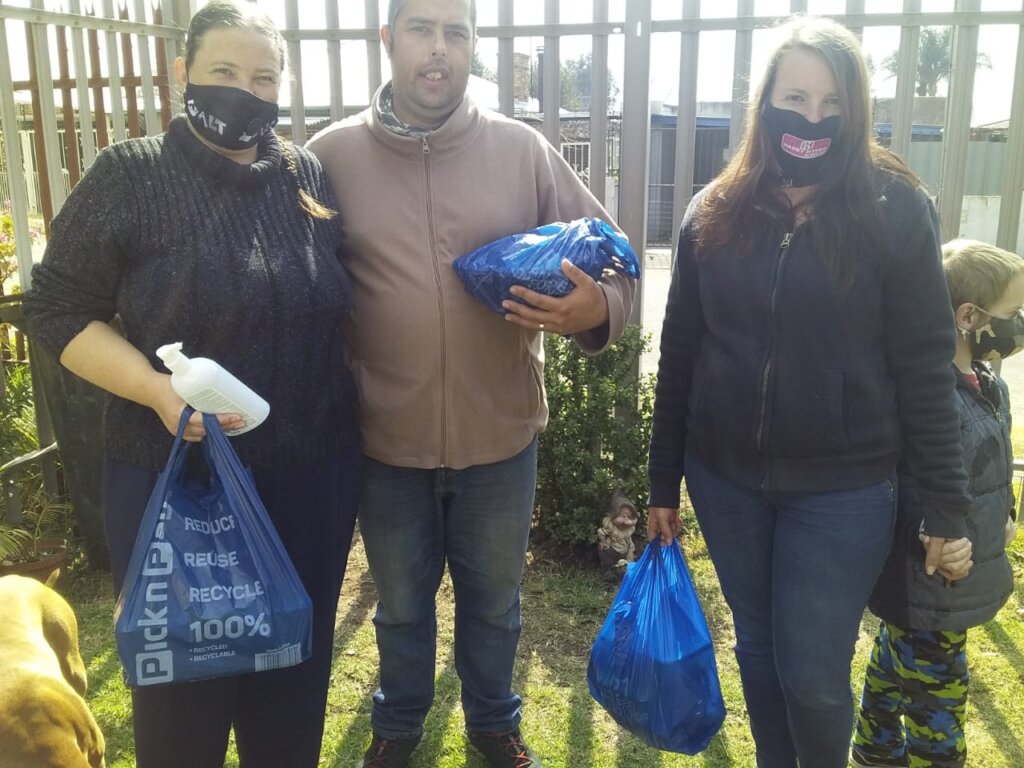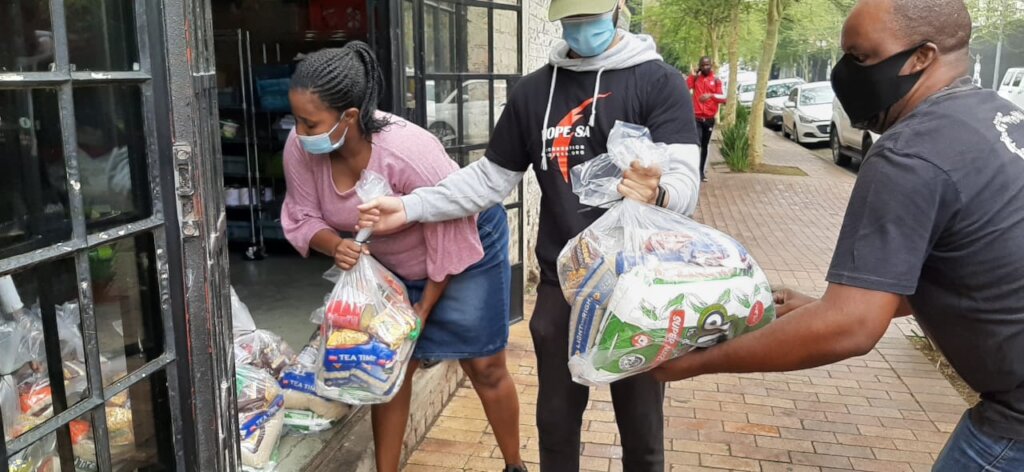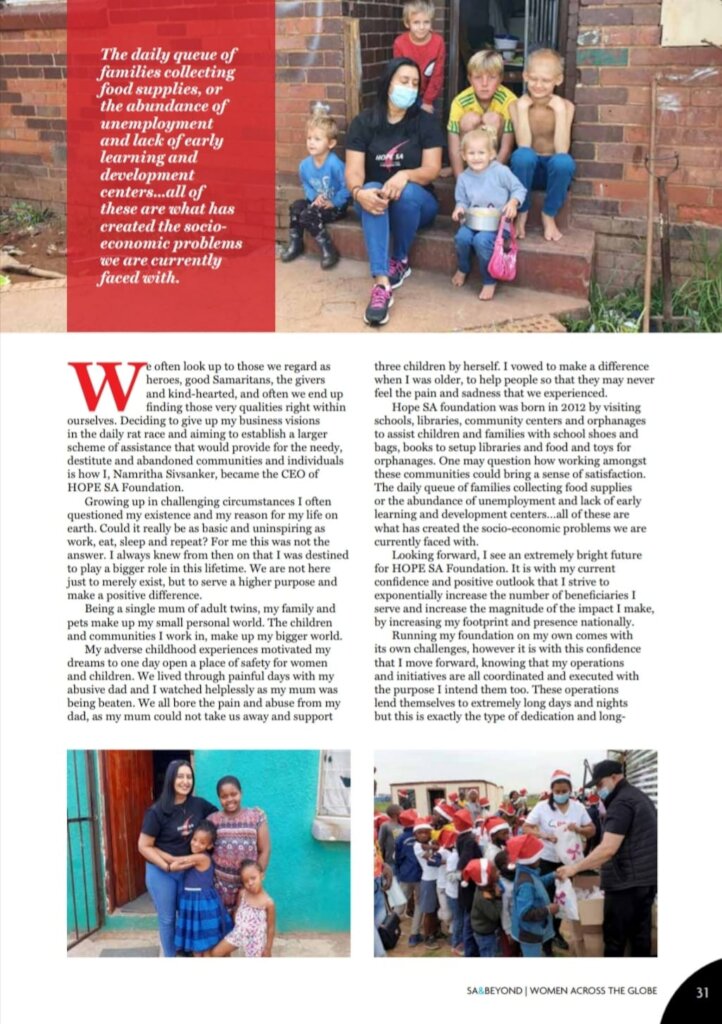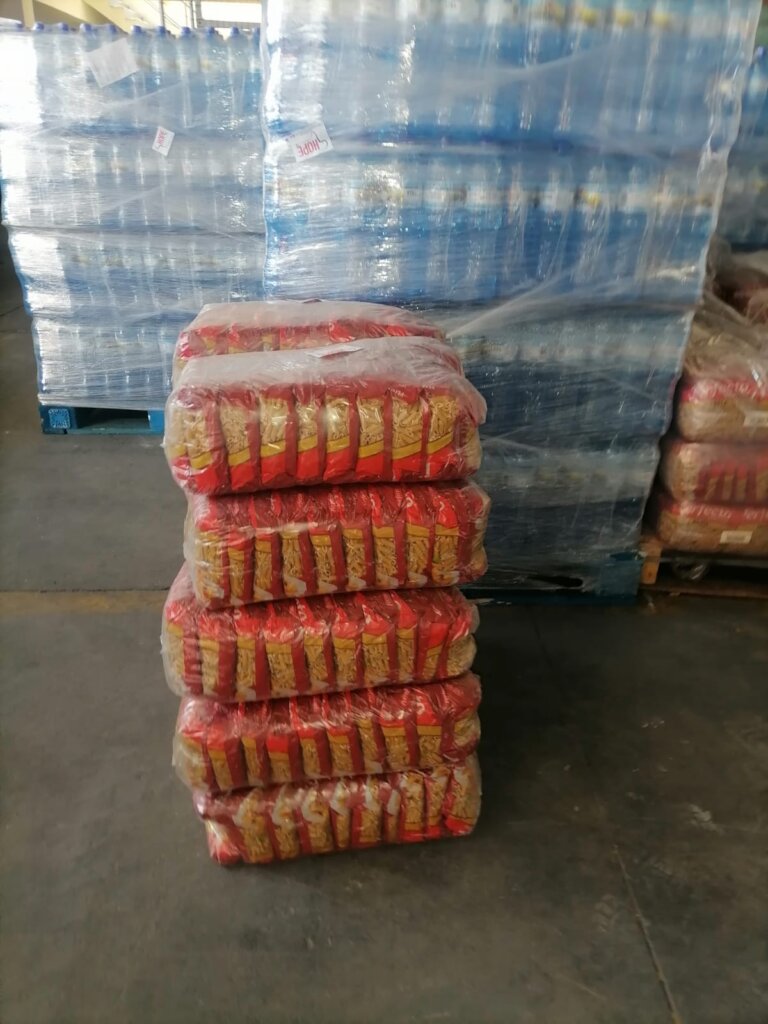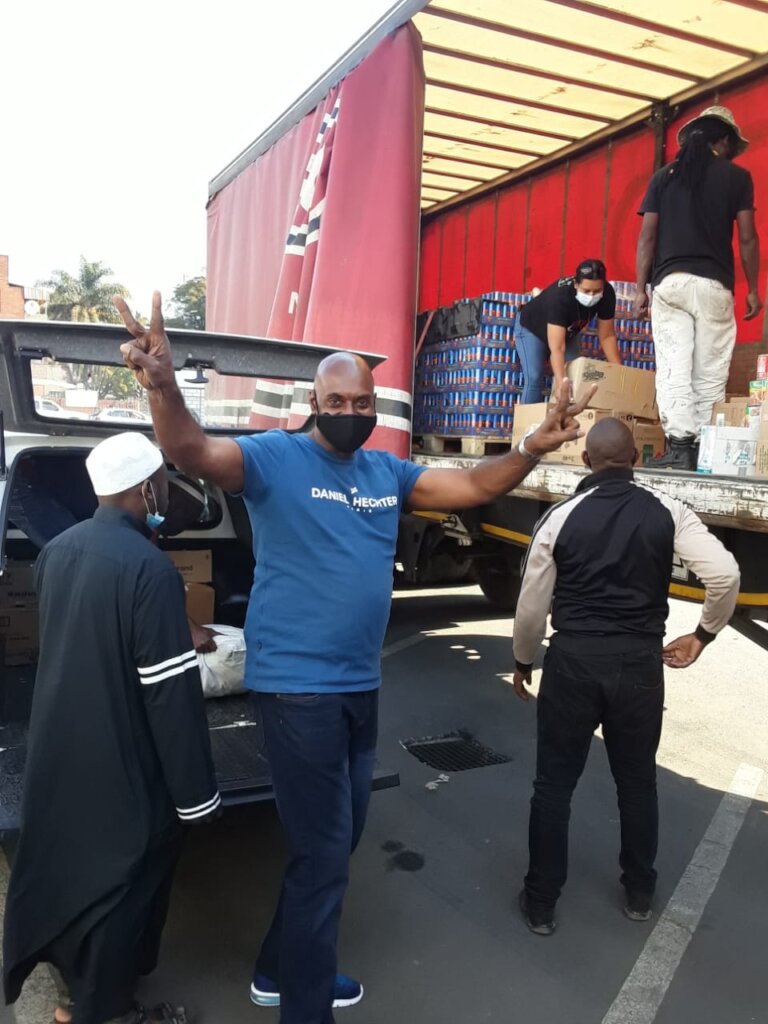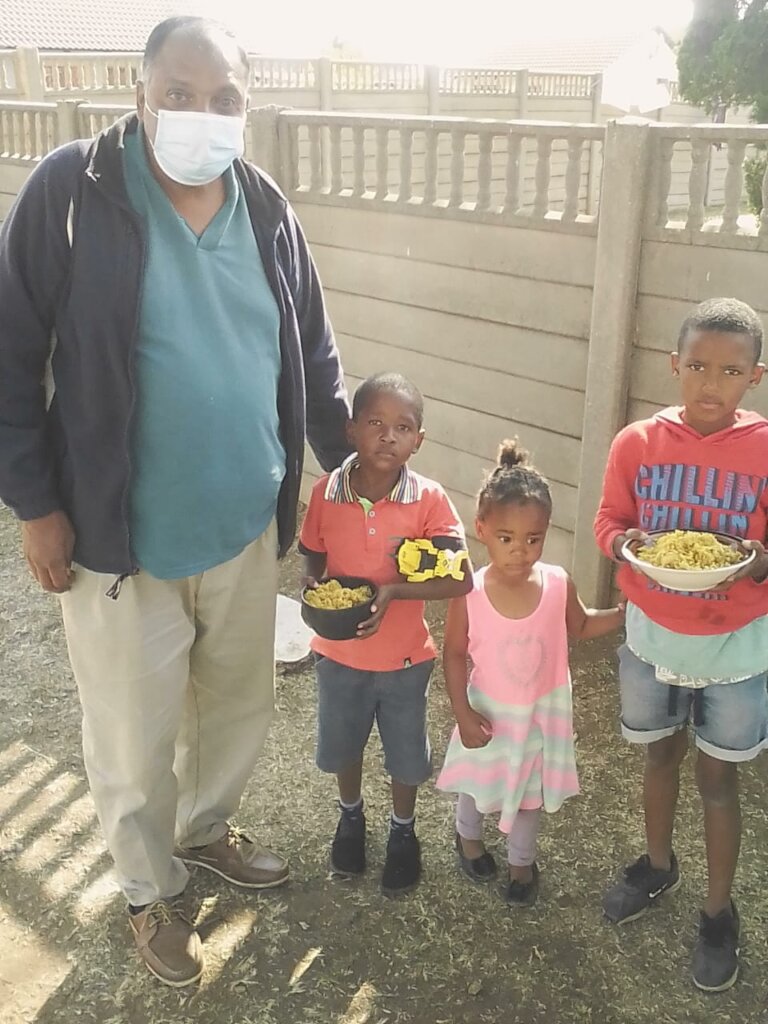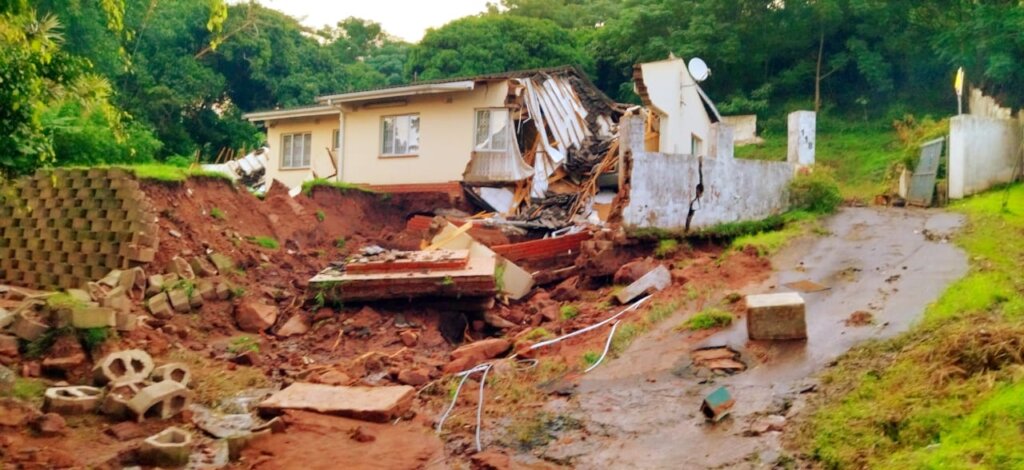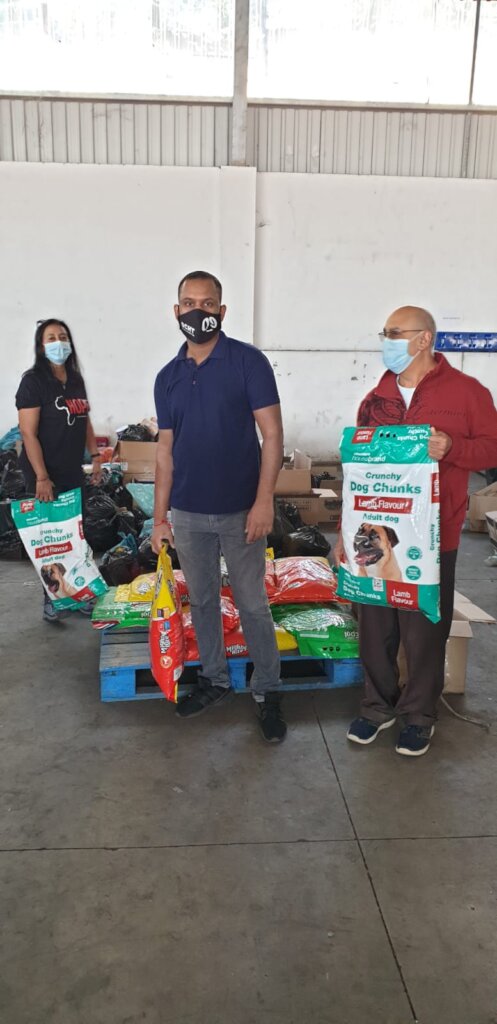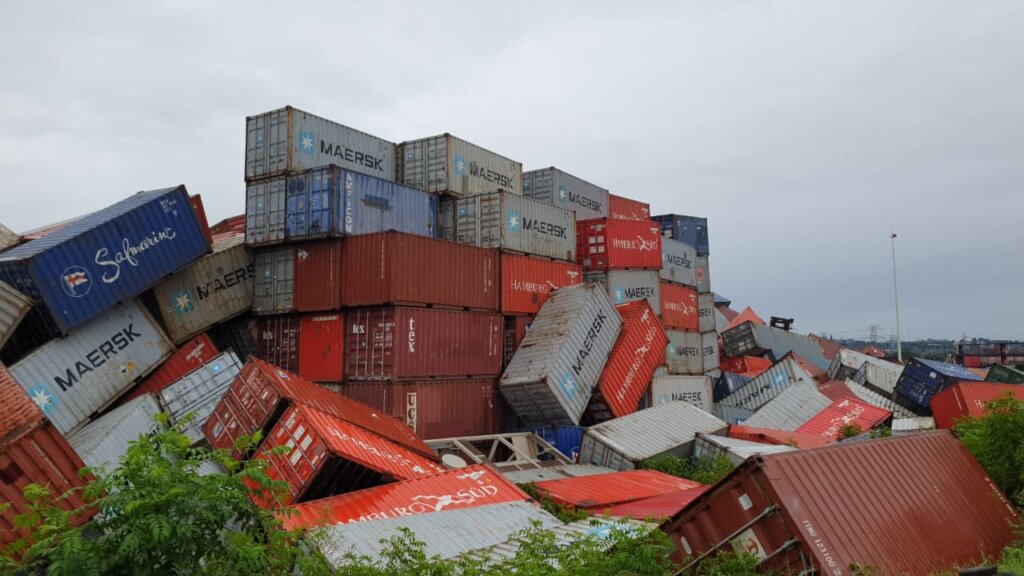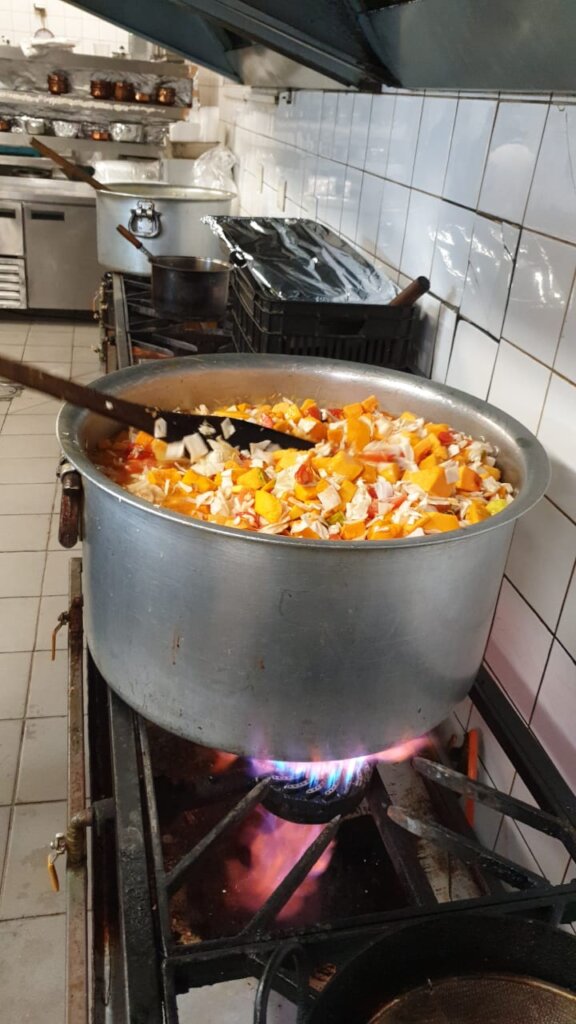 Links: