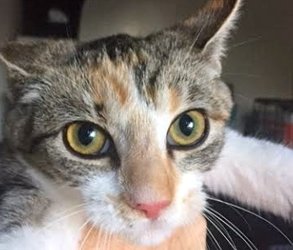 Dear animal lovers everywhere: we need your help! Spread the word about the homeless animal problem and how to fix it!
Every year, approximately 2.7 million animals are euthanized in the U.S. 56% of dogs and 71% of cats that enter shelters in the U.S. are euthanized. At San Diego Cat AdopTion Service (CATS) we are working to change this terrible statistic from many different angles. However, the single most effective action to end the homeless animal problem needs to be practiced by everyone- spay and neuter your pets! If there is someone you know, a friend, family member, or neighbor who has un-altered animals, please share these staggering statistics with them and explain why it is so important for all animal owners to spay and neuter. One healthy unspayed female cat can be responsible for somewhere in the range of 49,000 surviving kittens over a 10 year period!
Every cat that CATS takes in is spayed or neutered before being given to its new owner, and whenever possible we find and spay the feral mothers of stray kittens who are brought in.
In dealing with overpopulation, communities and local governments make a variety of decisions about how to handle stray animals, some more humane than others. Some shelters are no-kill, while others are notorious for extremely high rates of euthanasia, short "wait times," crowded condidtions, and poor medical attention. One such shelter exists in a nearby county. As part of our effort to save the lives of cats in our area, CATS has recently rescued many cats and kittens from this shelter who were about to be euthanized. All of these new additions will be given proper medical attention, nutrition, and lots of TLC by our dedicated and loving foster parents (volunteers). As soon as they are healthy enough, and all spayed and neutered, they will be up for adoption to "forever families." Having a pet is a big responsibility- it is a committment for the lifetime of the pet.
Thank you for all that you do to help end the homeless animal problem in San Diego and the surrounding area. We could not continue our work on the scale we do without your donations! Your support really makes a difference.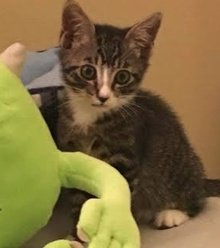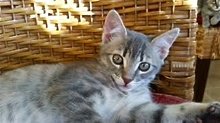 Links: