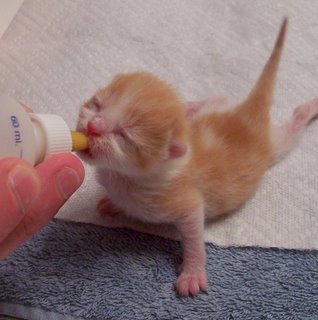 Spring has Sprung in San Diego, and that means.. kittens! Lots and lots of them! Kitten season is a joyous, exciting, and slightly hectic time at Cat Adoption Service. The influx of newborn kittens requires extra time and dedicated care by our team of amazing foster parents. Although many of the kittens we take in come along with their mother, some are orphaned as infants and need round-the-clock care in order to survive. Many mothers with babies come to us via the Feral Cat Society. We take in these mothers, allow them to nurse and care for their young until the kittens reach about 4 weeks of age, when we wean them. If the mothers turn out to be friendly, they are spayed and put up for adoption. Some of our favorite adoptions are when mothers get to go home with one or more of their babies! In the cases of mothers who are truly feral, they are spayed and returned to their colony.
Kittens orphaned at a young age require extra special parenting. They need to be fed every two hours for the first week of life, and every 3 hours for the next few weeks. Although these bottle-babies require intense care, the pay-off is sweet, seeing a kitten grow and change daily is fascinating and adorable!
As always, we depend on your help to cover the costs of the overwhelming number of young cats who need care and homes this time of year. Kittens require several anti-parasite regimens, internal and external, along with vaccine booster series, food, litter, sometimes extra health care. Not to be forgotten are the older cats in residence in our foster homes and adoption sites, patiently waiting for the perfect person to come along and take them home. Cats who stay with us longer require ongoing care and resources.
A big thanks to our amazing volunteers: foster parents, adoption counselors, transporters, and those who complete the various tasks required to keep our organization running smoothly. And from all of us to you: thanks to you for all you do to help the homeless cats of San Diego County! We couldn't do it without you.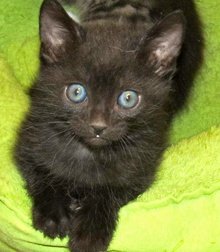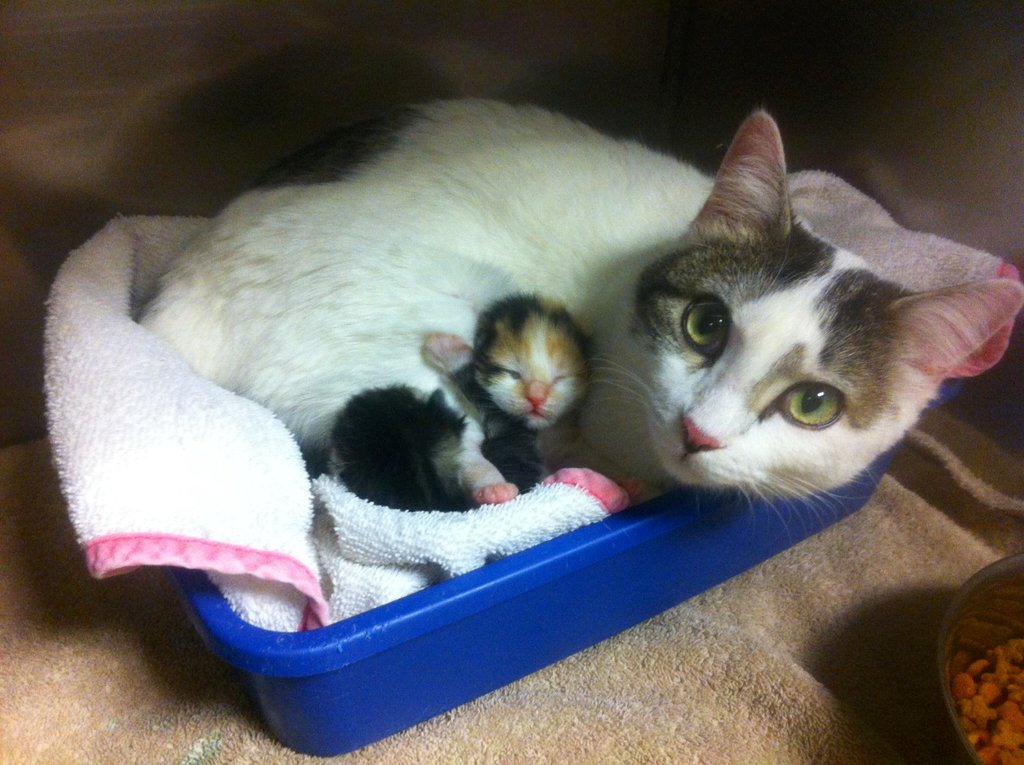 Links: