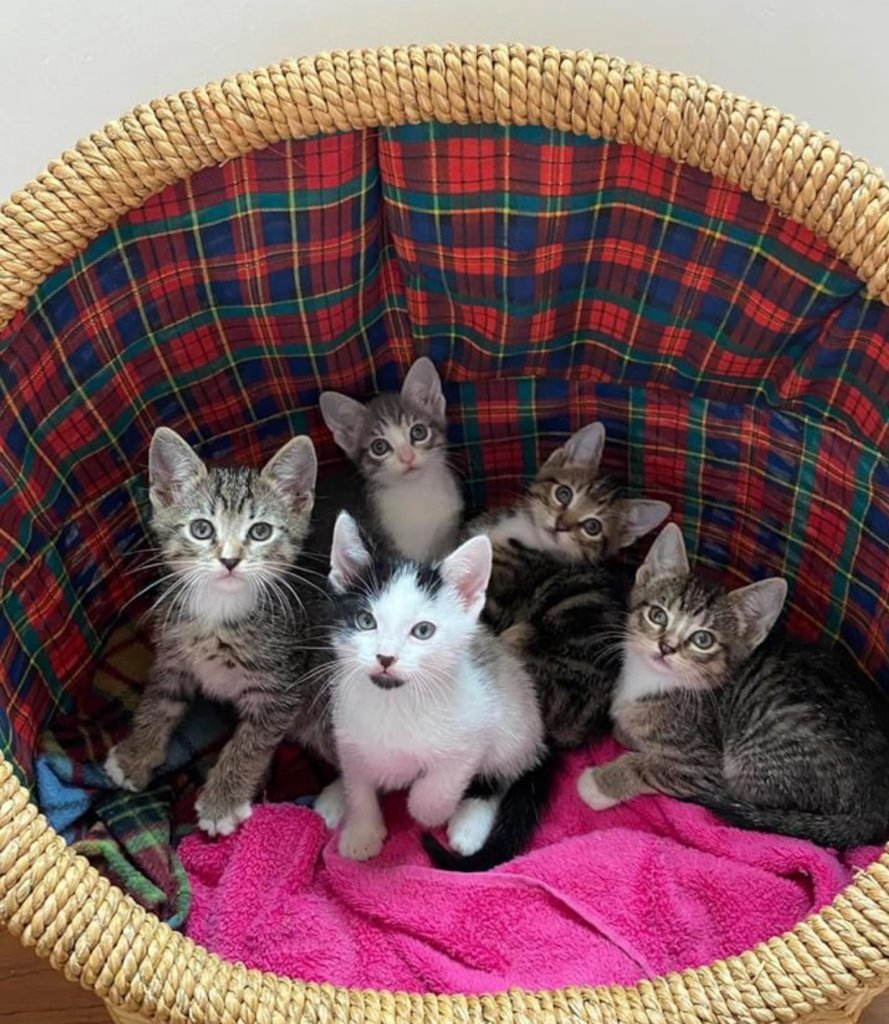 To Our Wonderful CATS supporters,
As we enter the holiday season during what most of us would consider an incredibly trying year, we here at CATS still have a lot to be thankful for.
We continue to see daily examples of humanity when it comes to our rescue kitties and that is what we will choose to focus on. For each act of 'bad" that we witness through rescue, we witness equally, if not more, acts of "good". A perfect example of this is the story of our abandoned mom and the subsequent adoption of all of her kittens.
Back in September a mom and her kittens were trapped in downtown Escondido. Sadly, the momma cat had been abandoned by her previous owner. He was a restaurant owner who lost his business during the COVID shutdowns and had to move away. The fate of so many animals recently come from situations just like this during this difficult time---where people simply do not believe they can care for their pet any longer and discard them. Luckily for CATS, we learned about this situation and sprang into action. The kittens were all socialized and vetted and were put up for adoption.
The first two females, Broadway and Valerie, were adopted by a retired teacher and will have a loving home together forever. The third kitten, a boy named Smarty, went to a lovely family all his own. Finally, the fourth kitten, Grand, went home with a couple that drove all the way from Las Vegas to San Diego to adopt him after falling in love with his picture online.
The momma cat is still in rescue learning to trust people and will be up for adoption soon. Even though it is a sad reality that animals can be so easily discarded it is refreshing to know that out of this one bad act we witnessed 4 good acts proving that the good will always outweigh the bad.
So, as we close out this year we choose to end on a positive note. Thankful for all the good out there in the world. The people who volunteer their time for CATS. The wonderful adopters who see the potential in previously discarded animals. The people who drive 5 hours to bring home their new family member. Most of all, we are so thankful for all of you who donate to us and allow us to keep this rescue going each year so that we can continue to spread stories of good for all to hear.
Happy Holidays from CATS,
Lauren Click and Elizabeth Tracey