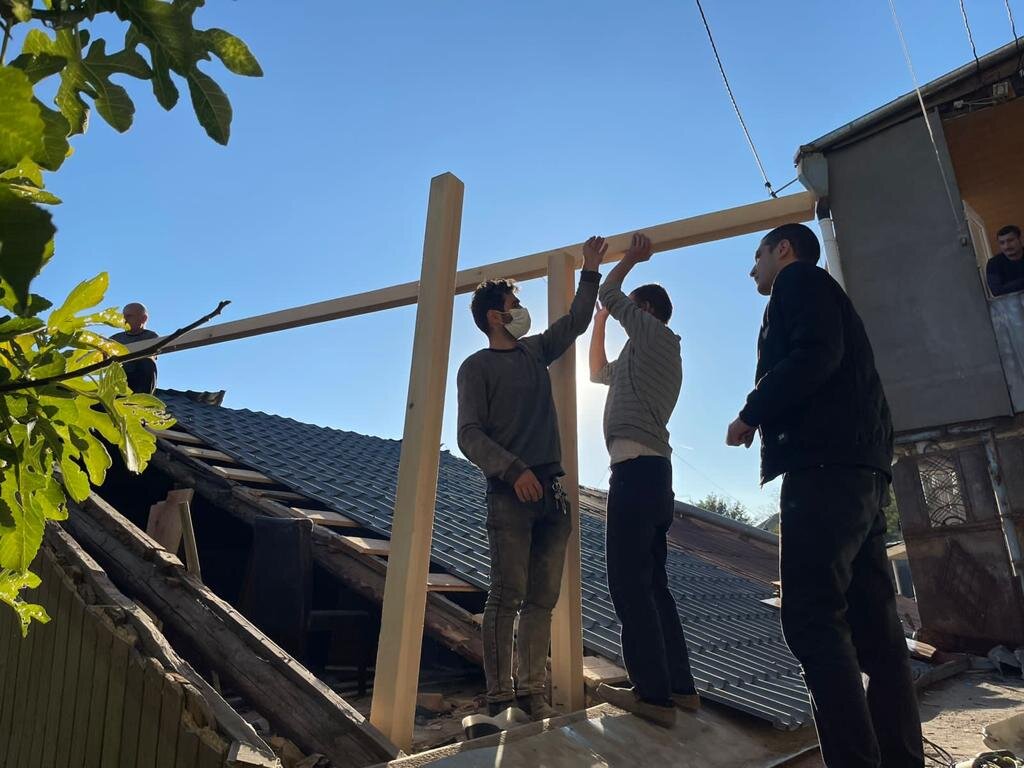 Since 2020 it feels as if each time we've written to you, we've had to report that life is getting harder in Tbilisi. After the hardships of the pandemic, now poorer residents of our city are facing a new blow. This year we have seen very significant rent rises, in part because of the influx of Russians and Ukrainian refugees.
Because of these rent rises and the general economic situation, we have recently taken in two families, both of which have a history with our organisation.
You may remember that in 2020 we reported on the story of Grigol*, who had attempted suicide after he lost his job. One of our beneficiaries recognised him on a TV report and brought him to live at our shelter. Since then he had got his life back on track. He had moved to a suburb of Tbilisi, where he had a job in a garage. He married and gained a step-child. Even after he lost his job at the garage, he managed to find work as a builder. The family were very poor, but coping independently until the birth of their baby two months ago. Their flat was not suitable for a baby and their landlord also put their rent up. With his wife unable to work, Grigol wasn't able to support the family financially.
Grigol is not the only person to be made homeless. We have also taken in another family of a former beneficiary, who was evicted with his wife and two children so that the landlord could raise the rent. Now both families live at our shelter.
In order to make space for our new arrivals, we have completed a loft conversion.
We know that this is a difficult time around the world, but if you can spare a little to help us look after these families, we would be very grateful. Giving Tuesday is round the corner on 29th November. If you plan to make a donation during the holiday season, this is an excellent day to give because you can help us win a share of GlobalGiving's million dollar incentive fund (or actually $1,200,000 fund). The more we raise on that day, the greater the share of the fund we will win.
*not his real name