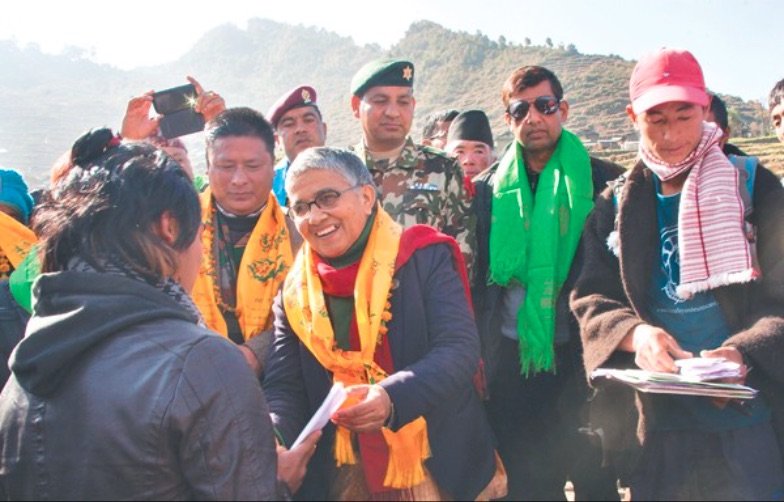 This last quarter has been a challenging one for Nepal. Between September 23 and February 5, a blockade along Nepal's border with India closed off a major trade route, severely limiting supplies of fuel, cooking oil, medicines and other crucial supplies. The costs of basic necessities skyrocketed and daily life for most Nepalis, many of whom are still reeling from last year's earthquakes, was made nearly unbearable.
As a result of the blockade, Himalayan HealthCare was forced to cancel our Spring 2016 medical trek to northern Dhading, where traditionally international volunteers have joined our local health staff twice annually to help treat hundreds of patients in remote villages and train local practitioners.
Despite the setbacks, we are grateful for the tireless efforts and monumental impact of our Nepal staff during these trying times.
In Ilam, where our community hospital is located, a total of 315 patients were seen and treated during two medical camps in January and 148 patients were treated at a medical clinic in December. In Kathmandu's Bagdol area, HHC's health staff and volunteers treated 443 patients between September and February in medical clinics held three times weekly since the earthquake.
And our staff in Dhading, working hard to rebuild an area devastated by the magnitude 7.8 earthquake that struck last April, has achieved countless milestones.
With support from Brother's Brother Foundation, based in Pittsburgh, PA, HHC helped 242 households replace livestock that were lost in the earthquake. Nepal's Livestock Minister Shanta Manawi visited northern Dhading last month to hand out the cash assistance raised by HHC for the households in Shertung, Tipling, Lapa, Jharlang and Ree Gau.
In December, HHC signed a Memorandum of Understanding with Nepal's Department of Education to rebuild 20 primary and secondary schools in northern Dhading over the next two years. The 20 schools will be rebuilt to higher standards than what existed prior to the earthquake and will include separate toilets for boys and girls, clean water supply, libraries and other facilities. Over the longer term, HHC will be revamping the curriculum for these 20 schools to include greater emphasis on critical thinking and other skills development. We anticipate these schools will serve as a model for education reform in rural Nepal.
HHC is also working in collaboration with AmeriCares to repair 12 health clinics in Dhading District and rehabilitate the District Hospital. HHC was among the very first organizations in Nepal to be approved by the government to build permanent structures after the earthquake.
Finally, under an agreement with the United Nations World Food Programme (WFP), HHC helped provide food to 3,945 households in northern Dhading. Under WFP's "Food for Assets Creation" program, food recipients were asked to donate 40 hours of their time to earthquake relief efforts. Our community members completed the task of constructing more than 80 kilometers of trails and nearly 11 kilometers of roads leading to the villages of Shertung, Ree Gau, Jharlang and Tipling in northern Dhading.
Extending roads to these hard-to-reach mountain villages is a major undertaking and one that has been promised by the local government for 20 years without being delivered. It was completed by our community members, under HHC's supervision, in six months and will significantly alter the development prospects for the region.
We are extremely proud of the dedication shown by our staff and grateful for the donors like you who have made this work possible.
Thank you for being a part of the Himalayan HealthCare family and we welcome you to join us as we continue to rebuild a better and stronger Nepal.
With gratitude,
Christina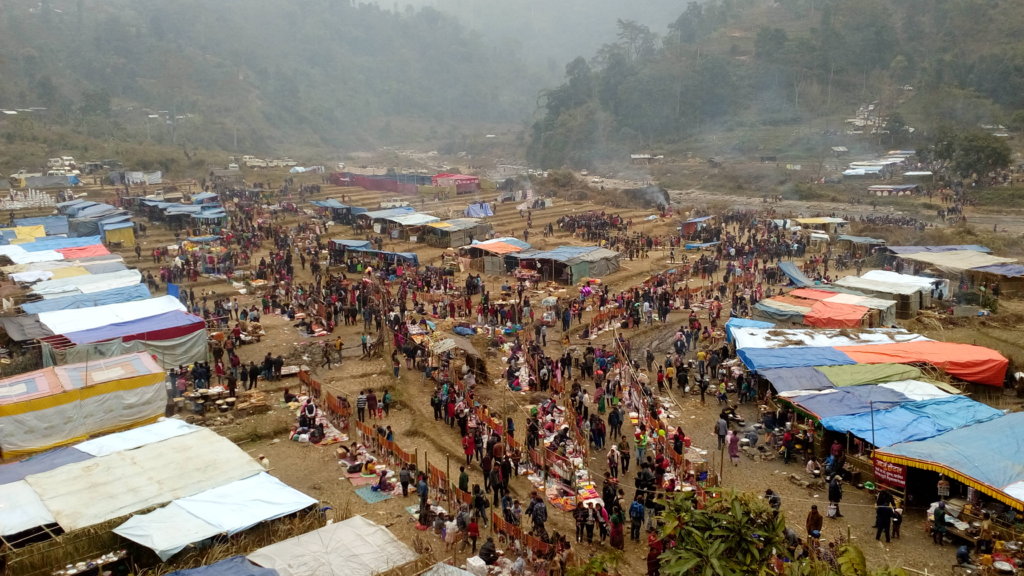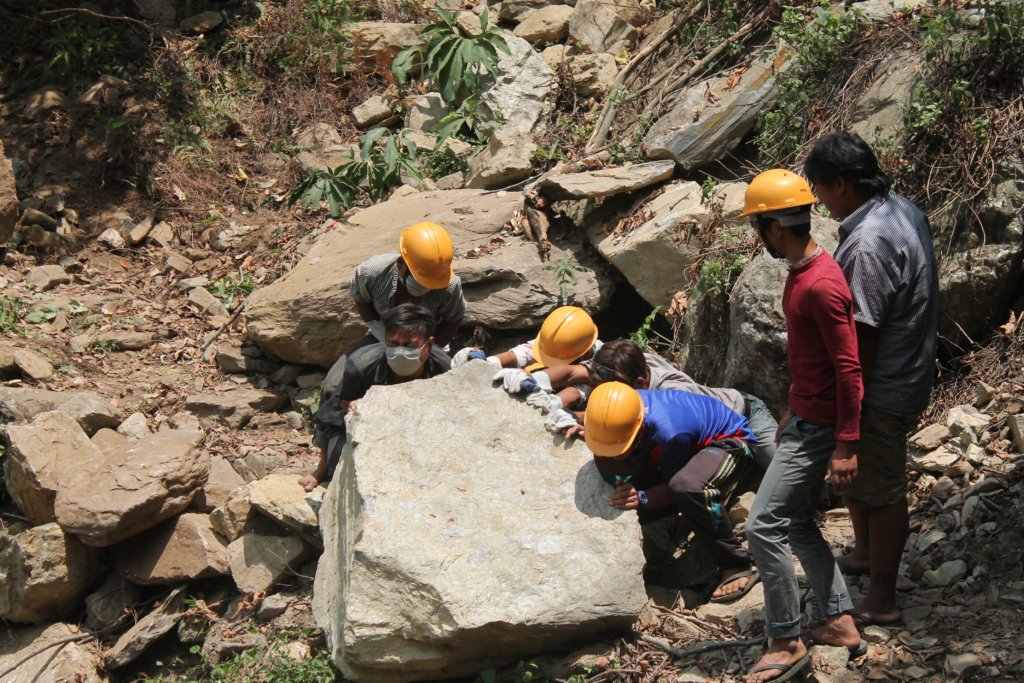 Links: