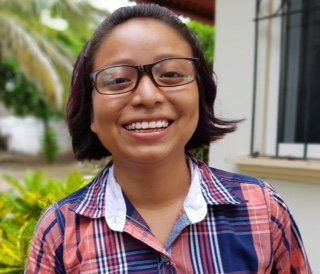 Another summer has come and gone and we are back to work here at Centro De Compartimiento for the new school year. Most of the students spent their summer holiday, one month, with their families in their home villages although our college students did have to spend some extra time in town for summer pratica, so the house in Juchitan never really closed down for the summer. It is nice to have a full house of students once again after a quiet summer. The new school year is always interesting, blending the new students in with the returning students and seeing what dynamics develop. We are one month into the new year and all seems to be going well and all are integrating well. Some home sickness but the returning students are always a great support for the new ones.
In an interesting turn, much of our focus on adjustment has not been spent on our new students, but on two of our students who left the program in the summer at the end of high school and are having a hard time adjusting to life outside the project. Both have the dream to continue on with college, but neither family has the resources at this time to pay for their studies. They decided to work for a year to earn some money to start college and both went to extended family to live and work in a larger city than Juchitan. After less than a month each was contacting us to say they were miserable and were having a hard time adjusting. They experienced similar problems. The family they were with treated them like second class citizens and the jobs they found seemed like good pay but with unreasonable work rules and employers who did not treat them with respect. In one case our student was employed at a grocery warehouse, checking in and out the products that arrived and were sold. In the afternoons the owner would bring his young son into the ware house and the son, not more than seven year old, would order the staff around to meet his own needs calling the employees with the word "gato" or "gata", which means cat in Spanish. Our former student did not like being ordered around by a seven year old and wanted to talk to her boss, but her fellow employees warned her off, telling her just to do what the child wanted and get back to her work. She was amazed at the level of fear the employees had in the work place and how little the employers cared for the workers. Lateness arriving for work or coming back late from break was punished with two days loss of pay. Our student told us she worked for three weeks and recieved less than 1/3 her promised pay due to being docked for various reasons including for forgetting to punch in in the morning, and being ill for a half a day. She began to communicate with us on a regular basis becuase the home where she was staying were also very disorganized and the married couple fought almost every day. The young son in the family even demonstarted the most effective way to put her fingers in her ears so that she would not hear them fight. Out of unexpressed anger and frustation she found herself acting out in ways that could be dangerous such as staying out late on the streets at night to avoid being in the home.
Our focus in the program is not only getting the students through school, but to teach them to live in a harmonious supportive way. After three years in the program the two students found it very hard to adjust to life in thier strife filled extended families. Karina has returned to the program to study cosmetology, she tried living with her cousins in another town where the school was less expensive but the negativity in the home and lack of moral support was too much. We have adjusted the program to allow Karina to work part time to pay for her cosmetology program here in town. We have not had students who work and study at the same time due to the fact that their studies or house particiaption often suffers. We shall try again with Karina and see how it goes. Perla is a harder case as she still dreams of college and her family can´t afford it. In the mean time we are trying to work with her to keep her dreams alive so that she will make good decisions in her life now and not succumb to the chaos of her extended family.
We hope that these young women will be able to bring some of the peace and social skills that they have learned here at CDC to their home communities but it is proving a challenge and we need to add something into our program to help them with the adjustment back into community. At least now, we are very very pleased that they both recognized the toxic enviroments as such and reached out to us for support. That is a giant step foward.
With your support we can continue to have the quality programs for our students and also increase outreach to our former residential students. We thank you for your support this past summer and hope that you will consider giving a donation to help us start out the new school year. Our goal for October is to raise $4000 towards this school year.. We have been on the Global Giving page for two years now and have doubled the donations that were given during the first campaign to get us on the site. Through the site we have been able to reach new donors and increase our donor base, but we do need past donors to continue to give. We invite you to make a donation to Centro de Compartimiento this month if you can increase your 2014 donation by a minimum of $10 we can cover the increased costs due to inflation over the years since our initial campaign. I am no marketer but we will use the catch phase of Match +10. If you are a new donor we invite you to match + 10 your most recent donation. Thank you again for all your support of the wonderful young women here at Centro de Compartimiento. Our doors and email are always open for questions and conversations about the program.
One final note of great news. We found out this week that our former student, Aurelia Martinez has passed her national licensure exam as a lawyer. We are very proud of her accomplishment.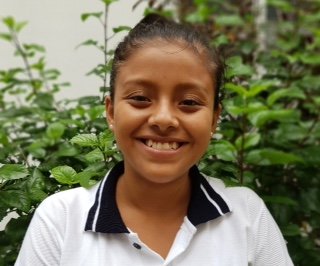 Links: