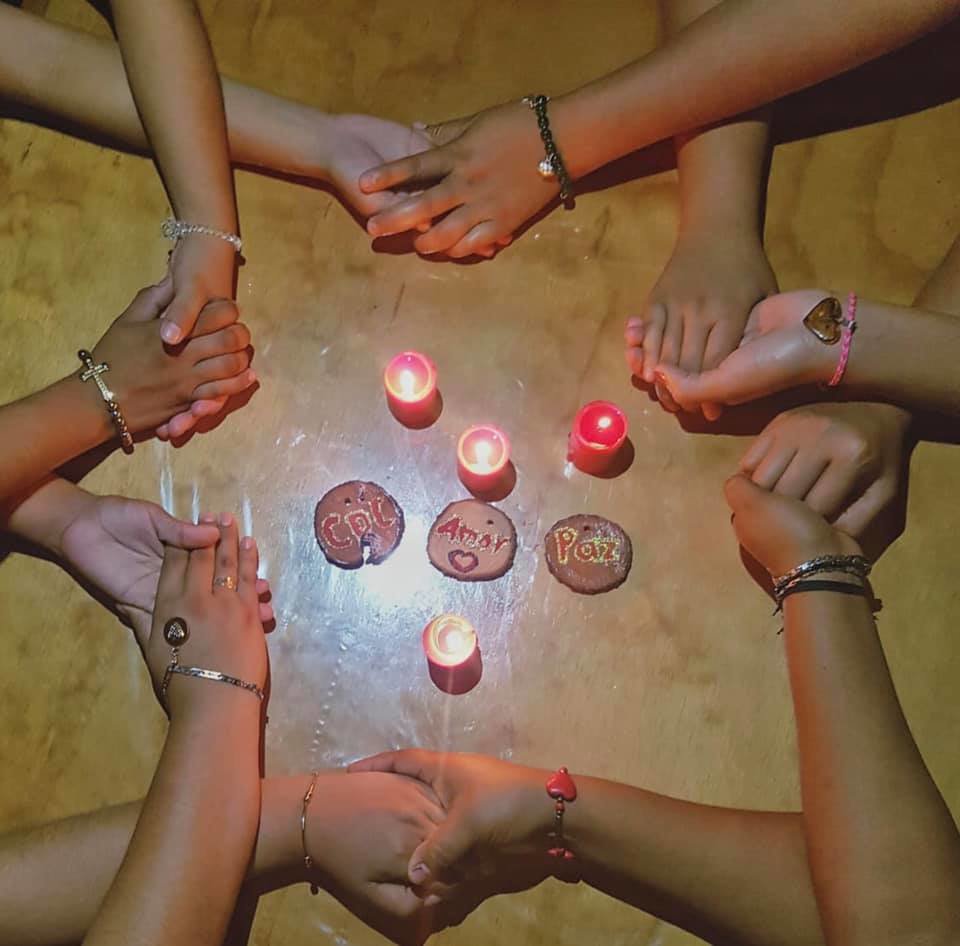 We sat at the dining room table getting ready for a meal together. Ambar, she asked that we not publish her real name, had told us that she would not be able to join us because she had class from 3 pm until 5 pm then another class at five. At 3:35 she walked downstairs to join us.
"The teacher delayed the class until 4:30, she wants to start then but we told her many of us have another class at five." The upside was that she could join us for a meal. With all the strange hours of remote learning, it is hard to get together for a meal.
The downside was that she would get no instruction and just be sent a project to work on for the class. We asked if this was common with her classes and she said "yes". Professors arrive late to the zoom classes and often cancel the class completely just sending work. More than once classes have been canceled at the last minute.
Ambar is majoring in renewable energy a the Tecnologico de Elta, Espinal Campus. They have been in remote learning mode for a year now. So I asked her how it was going. She said she was ready to be back in classes.
"My major is heavy in math and engineering, that is really visual learning, it is hard to do over the internet. I would rather be in a classroom where I could see the problems on a board and talk to the teacher."
When asked how she finds out how to do the work sent to her she said, "We watch a lot of videos on YouTube and help each other out finding resources online to understand the material." She spends seven to eight hours a day online. "In my village, an hour of internet costs twelve pesos." Her father does not have a regular job and only makes about 150 pesos (7 USD) a day when he does work. The internet costs alone would take up half of her family's income.
Both staff and students have ongoing problems with internet connections, she is happy to be in our program and have decent internet service, but her teachers have not been very consistent. "They often cancel at the last minute. Our calculus teacher had some family problems and for a while was just sending us the work." She understands, as her own family is struggling. They had to leave their village to care for her mother's sister who was hospitalized for over a month.
Fortunately, her federal scholarship is still coming in, the USD 150 a month usually goes for school supplies and transportation to and from school. Since she has no travel expenses she saving for next semester's registration fees. "I don't want to be a burden on my family, I know they can't pay my fees this year so I am glad to save my scholarship."
With your support, Ambar has been able to stay in school this year.
It has not been an easy year for any of us and we are immensely grateful for your ongoing support. We understand that no one has escaped the stress, sadness, and difficulties of this past year. We all hope that in the fall students can return to classes in person. Vaccines are rolling out here, but slowly, this month teachers in public schools have finally been vaccinated and now Mexico is vaccinating 50 to 59-year-olds. We are hopeful and will keep moving forward thanks to your support.