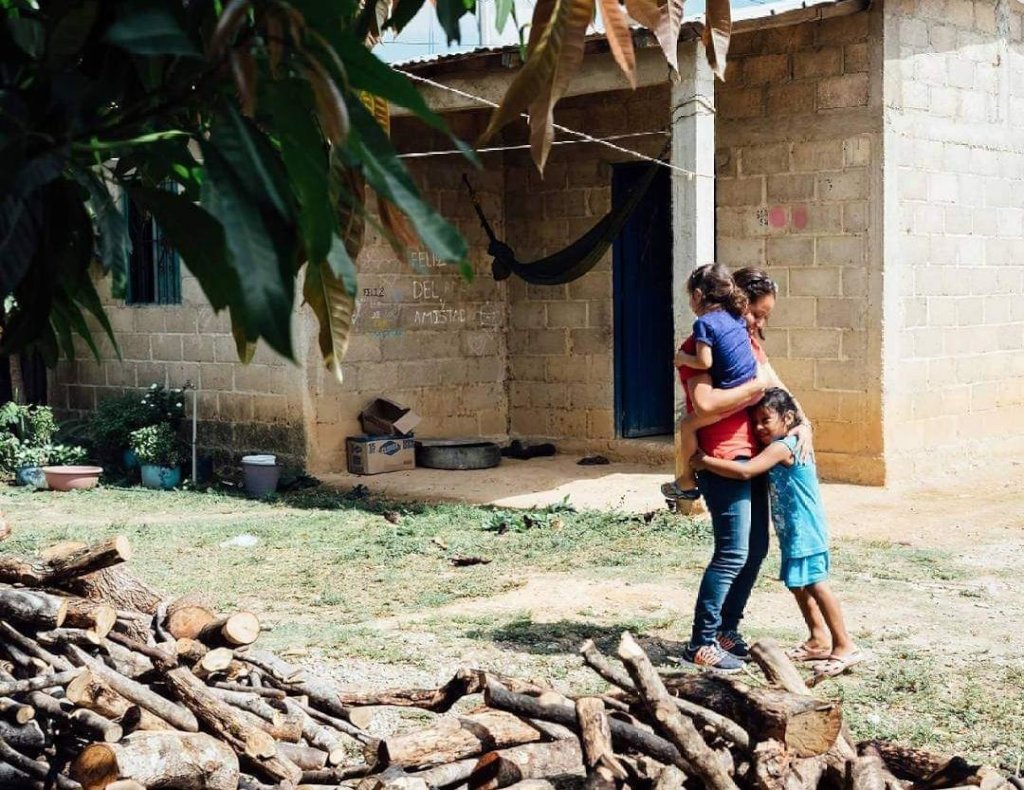 This year has been a time of many movements, of changes. It is likely that many like me started 2020 with plans, with goals to meet.
In January last year at Centro de Compartimiento, we were asked to find a word to guide us through the year. It was not easy, even though I know so many, it seems that one by one they were erased from my mind. For a moment I felt desperate, but when I understood that it was my heart and my spirit that should respond and not my mind. I decided to keep silentto be guided. I knew one thing was sure, this word would remain with me at all times.
It was not easy to recognize, but something led me to "take my place", I wondered many times what it was referring to, but I only heard a voice inside me that told me "let yourself be guided" and so I did… shortly after I realized that it was more related to my family, and I purposely set out to do everything in my power to achieve it.
As a family we have gone through difficult situations, yet we have stayed connected. Then I realized that we only knew each other superficially, that is, we all knew where we were, what we were doing, but not all of us knew our dreams, desires, our struggles. So, I decided to take time to get to know them more intimately, at first everything seemed to be going well, although at a distance, since I work in Juchitan and they live two hours away in my village,we all stayed connected, little by little we were discovering things that we did not know about ourselves and that allowed us more closeness.
Later, when the quarantine began due to the pandemic, like everyone else, we were immersed in fear, in uncertainty, in not knowing when we would see each other again. What we saw and heard on TV, on social networks and in all the media within our reach made that fear increase. Although we saw the cases far away, we knew that we had to take the necessary measures.
July was the month that brought the most pain to my family. At this time, due to physical discomfort, my mother's partner was taken and admitted to a hospital. Everything seemed to indicate that it was not something serious and that he would soon recover, but a few days later they gave us the news of his death, the diagnosis, COVID-19. This news shocked us all, surprising and unexpected. We hid in our pain. We were living our own pain each alone. Like many more people who have lost a loved one due to the pandemic, we were hurt by the fact that we are not able give him his wake and bury him as we would have liked. We couldn't give him the last goodbye.
His death revived the pain we lived through 15 years ago, when we lost my father, we had lived my father's death as children and we did not allow ourselves to feel the pain. Now it was double, the loss of the two people who represented our father figure. In the midst of the pain I could feel how this wound opened in me and for the first time through my personal develoment at Centro de Compartimiento, I did not resist, I allowed myself to feel it and hug my injured girl. This time I was not afraid to show my pain, to show how vulnerable I felt, on the contrary, I ran towards the people who I felt could help me, and above all support me.

Undoubtedly, this time has not been easy, because of the pandemic we have all lived in the midst of chaos, fear, the uncertainty of not knowing who we will see again when this ends, and many like me, have lost someone we will remember forever. But I also believe that this has allowed us to be more aware in taking advantage of the time to let our family and friends know and feel how much we love them, how important they are to us, that we should enjoy every moment and every moment, not wait for the celebration of something to meet us, we must intentionally look for each other and even from a distance, we must connect with them.
Thank you for your continuing support of our program. I studied high school and college in Centro de Compartimiento, and now manage our cafe. Without your support and Centro de Compartimiento my life would not be the same. I am dedicated to giving the the next generation the love and support that I have been shown and could not do that without your support. Blessings in this New Year and strength to continue during the pandemic.
Translated and edited by Kristin Lietz