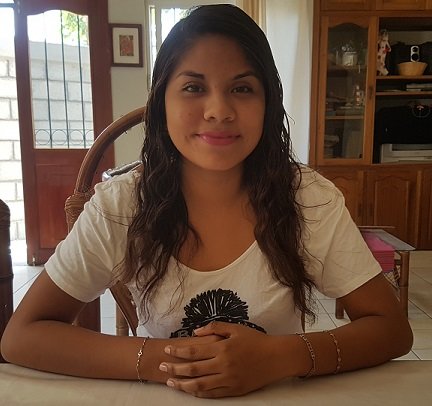 As we approach International Women's Day we would like to celebrate all the women in our community their achievements and their participation in our programs. Yet after two horrendous highly covered murders here in Mexico we are back to talking about safety.
Our Friday night our reading time morphed into a conversation about safety of women. We did not have to go the news feeds or social media for stories. Of the young women seated in our program center ten out of twelve told of direct experience with inappropriate advances and touching from strange men. Once we started to talk the stories kept pouring out. Most were incidents on public transportation, traveling the long distances to and from their villages, of waking up on a four or five-hour bus ride to find the hand of the passenger next to her touching and groping. Each talked about the paralyzing fear, the anger, the shame and the lack of any accountability.
We are honored to have a space where these young women can tell their stories and begin to heal from this kind of trauma. These spaces are all too few and far between especially in a culture that quickly moves the blame to the woman; how she was dressed, where she was, that she even had the gall to leave her village in the first place instead of taking her rightful place and wife and mother in the community.
Mexico has a horrible track record on inclusion of women, justice for women and women's issues in general. Movements are rising here in Mexico and Latin America. In Chile a flash mob chant was created called "A Rapist on your Road", it has spread across the world as a hymn for feminists. It places the blame for abuse of women directly on the perpetrator and calls out the institutions that are perpetrators and accomplices in the oppression of women. Here in Mexico groups are promoting March 9 as "A Day Without Women", calling all women to stay home and not participate in any daily activity to protest the ongoing killing of women here in Mexico.
These are necessary voices. Men are hearing the anger of women. Yet feminism here in Mexico is a dirty word, it is considered not pro-female but anti-male. We need a next step, once the shouting and chanting is done, a step where we can hear each other stories and talk about how men and women are raised in our society. Heal the wounds so that traumatized people don't keep inflicting pain on others.
After fifteen years of service to women in our community we have had many success stories, yet our young women still go out into a society that does not appreciate them. They take change with them. They are living examples of a new path. They know now what a loving relationship looks like and they make better choices if they decide to get married and have children. Yet it is not enough. We need the men in our community to take a stand with us, we cannot make the changes without the men, the current power system, walking with us, listening to us, sharing their stories
This winter we have taken steps in conscientiously welcoming men. First to provide a safe place for them to tell their stories, then to provide a space where both genders can meet in reconciliation. In January we held our first all-male Servant Leader introduction. We are now organizing a four-week Servant Leader program for men. We have partnered with Gender Equity and Reconciliation International and Vista Hermosa Foundation to bring the first Gender Reconciliation Retreat to our region. All of the young women in our residential program will receive a scholarship to attend the three-day program. A program elegantly designed for men and women to safely share their stories and begin the changes needed in our society.
We are ever grateful for your support of our program. Through your support young women are not only getting room, board, and safety to continue their education far from their homes, but also an environment that encourages personal and spiritual growth. Please consider a donation to support work for women as we celebrate women on March 8, International Women's Day.