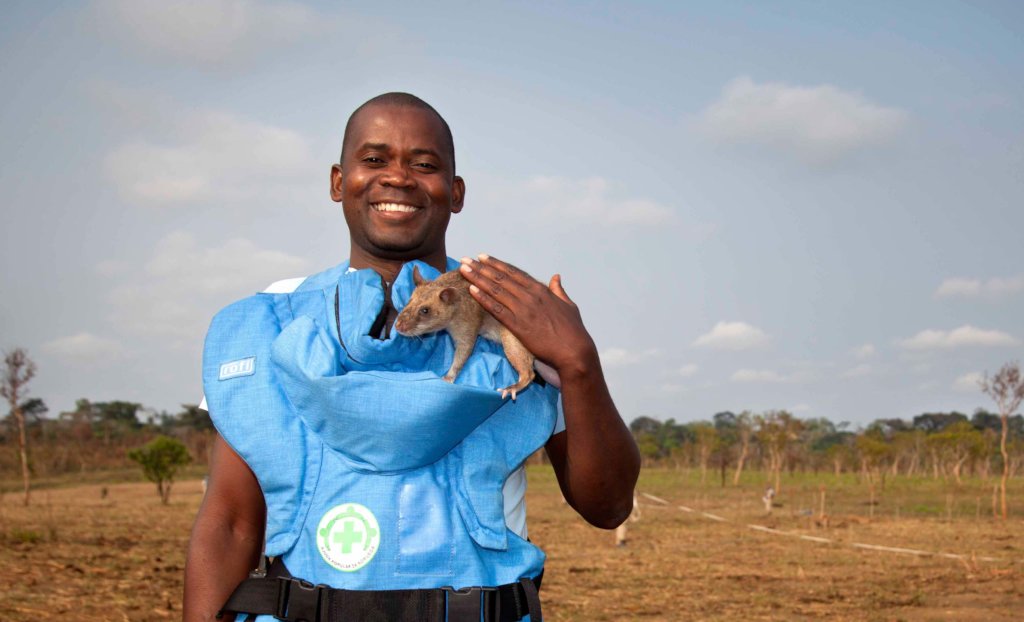 It's the dawn of a new era for Zimbabwe, following an incredibly peaceful end to the 37-year rule of Robert Mugabe. APOPO is proud to support the new Zimbabwe by helping to clear its lethal landmines. These landmines are located in the heart of the Great Limpopo Transfrontier Park (GLTP), the largest conservation area in the world, where not only communities, but also many endangered species such as elephants, lions, wild dogs and many more are affected by the land mines.
The GLTP includes three iconic National Parks (NP) spanning three countries; Kruger NP in South Africa; Limpopo NP in Mozambique; Gonarezhou NP in Zimbabwe. APOPO's minefield is found in the Sengwe Wildlife Corridor, a specifically designated area aimed at allowing free movement of wildlife between Kruger NP and Gonarezhou NP. The minefield runs for 37km with one of the highest landmine densities in the world (about 5,500 mines per km), causing a serious threat to already endangered wildlife and communities living in the area.
HeroRATs Helping Elephants
Gonarezhou NP boasts a population of over 11,000 African elephants, one of the largest in Africa. Kruger NP also has a similar sized population. Given the general continental decline of the African elephant, it is paramount for the long-term wellbeing of the species that these two healthy populations have safe access to interaction.
HeroRATs Re-Building Lives
The landmines also scare away safari operators and lucrative, conservation-focused ecotourism. Kruger NP receives a massive influx of tourists (over 1,600,000 a year), which could potentially travel up the Sengwe Corridor and into Gonarezhou without requiring a visa or leaving the conservation area. Currently Gonarezhou receives virtually no international tourists. If even a small fraction of the Kruger tourists made it to Gonarezhou NP, the economic implications for Zimbabwe would be significant
APOPO feels privileged to be here during this historic transition and wishes to play a role in the creation of a safer and more prosperous Zimbabwe. We are currently fundraising to be able to commence our demining operation in the Sengwe Wildlife Corridor early next year.
Please help us to reach our goal!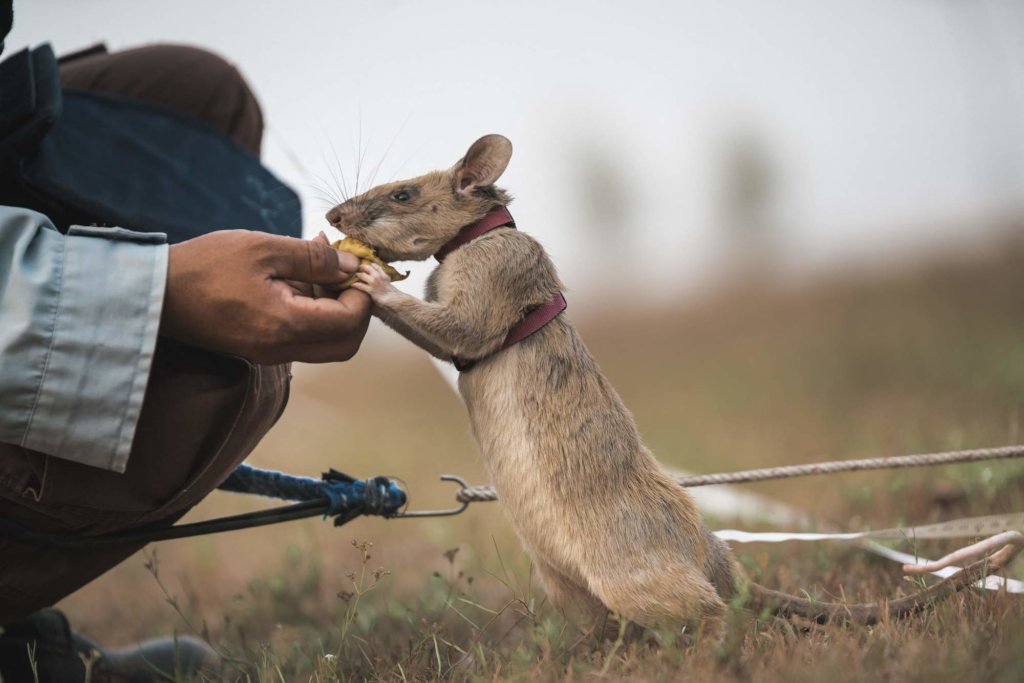 Links: