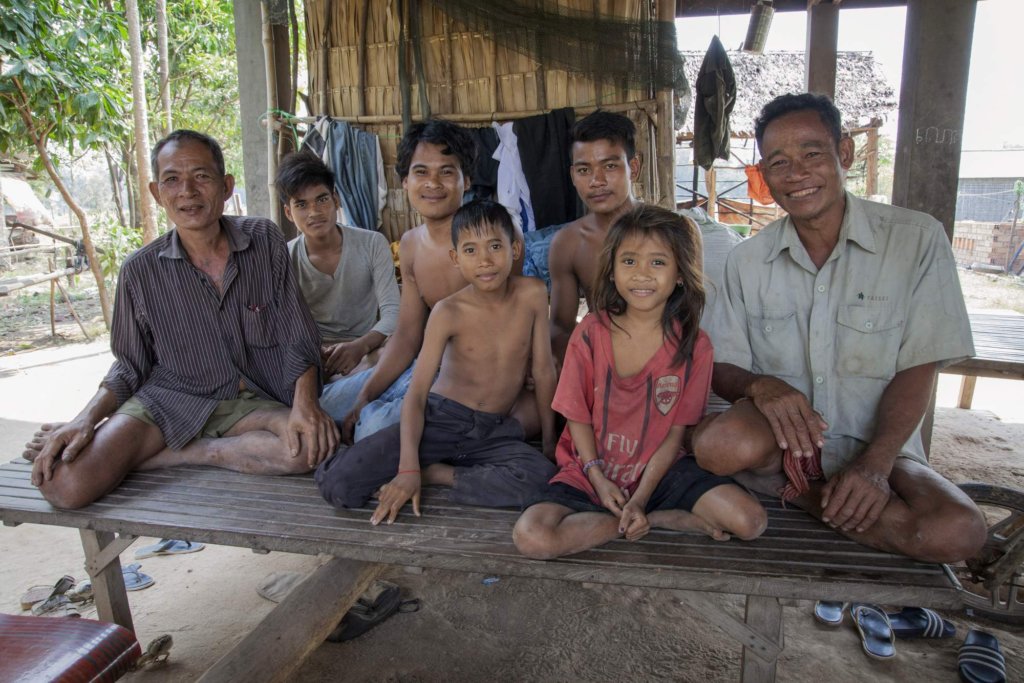 Cambodia is one of the most landmine-affected countries in the world, the result of 3 decades of conflict which persisted until the late 1990's. The impact of these weapons is long lasting and devastating. Landmines keep people poor and their presence stands in the way of socio-economic growth for communities living in contaminated environments. Mines prevent access to land for agriculture, resettlement and other infrastructure developments such as roads, schools and water catchment ponds.
Removing mines is therefore essential for the lives and livelihoods of the Cambodian population.
Sadly, for many people in Cambodia, living with the threat of landmines is a daily occurrence. Over 64,000 landmine and other Explosive Remnants of War (ERW) casualties have been recorded in Cambodia since 1979. With over 25,000 amputees, Cambodia has the highest ratio of mine amputees per capita in the world.
APOPO along with local partner the Cambodian Mine Action Centre (CMAC) is conducting humanitarian landmine clearance projects in Oddar Meanchey and Siem Reap Provinces targeting the most mine-affected villages in order to return mine-free land back to communities where it makes the biggest impact.
Chun's Story
Chun is a farmer with eight children. He has worked his farm the whole of his life.
During the war we endured many battles near and on our land. It was a very frightening time. There were soldiers everywhere, either resting or fighting. We saw things we would like to forget.
When the war finished it became peaceful for us and all the other families in the area. But our land was not the same. There were unexploded bombs in our field. Many were lying on the ground, but lots were hidden in undergrowth or under the earth. It was very dangerous but we had to keep working in the fields to feed ourselves. I was so terrified for my children. I forbade them to go to the fields, but the explosives are everywhere. What if they stood on a landmine or picked up an old bomb?
For many people like Chun, it is not just the fear of standing on a landmine, but the financial impact often shared throughout the community.
We have lived like this for a long time and there are accidents in the community. We have lost a lot of our precious livestock, which puts us in big financial trouble. Sometimes someone gets hurt. This is terrible for the family and the community as a whole. The family is thrown into financial crisis especially if the person injured is a worker or head of the family. The community meanwhile gets terrified all over again.
Thanks to your support, help came
Six months ago APOPO and CMAC arrived with what they called an 'EOD' team and they called everyone together to explain how they can help. EOD means 'Explosive Ordnance Disposal'. They showed us pictures of what old bombs, bullets and landmines look like and explained that if we find them, we should immediately stop what we are doing, move everyone away and call them. Then they will come and remove the dangerous item. We were very happy about this and almost immediately we started calling them. They were run off their feet!
One Less Bomb to Hurt my Family
I myself had not called them until today. My daughter Charya was climbing a tree and she noticed something sticking out of the earth. She ran to get me and I left her at home and went to see. It looked very suspicious.
I called the EOD team and they arrived straight away. They told us to stay away and they went to the tree. They found an old mortar bomb and they used metal detectors to check all around the spot in case there was more.
The Team Leader told me that long ago a farmer must have found it in a field and moved it away under the tree out of his way. It could have blown up in his hands, but in those days there was no EOD team!
All the nearby families had come to see what was happening and the EOD team gave us all another safety lesson. Everyone is scared again! But at least that is one more dangerous bomb off my land. One less bomb to hurt my family.
We all want to rid our land of landmines as soon as possible and together with our HeroRATs we will get there faster!
Thank you for your support.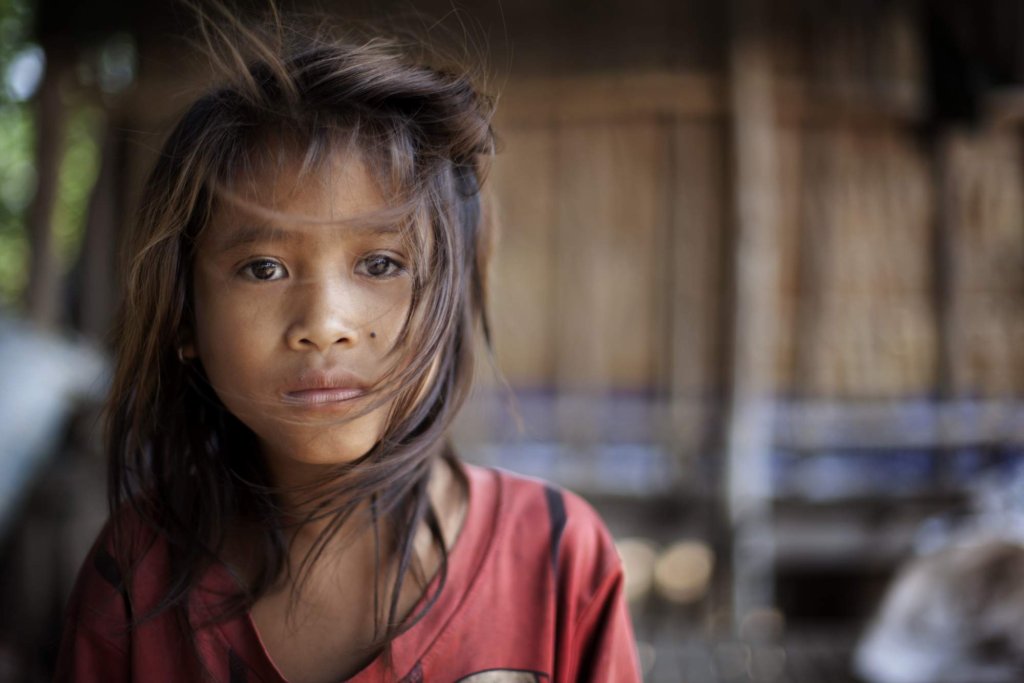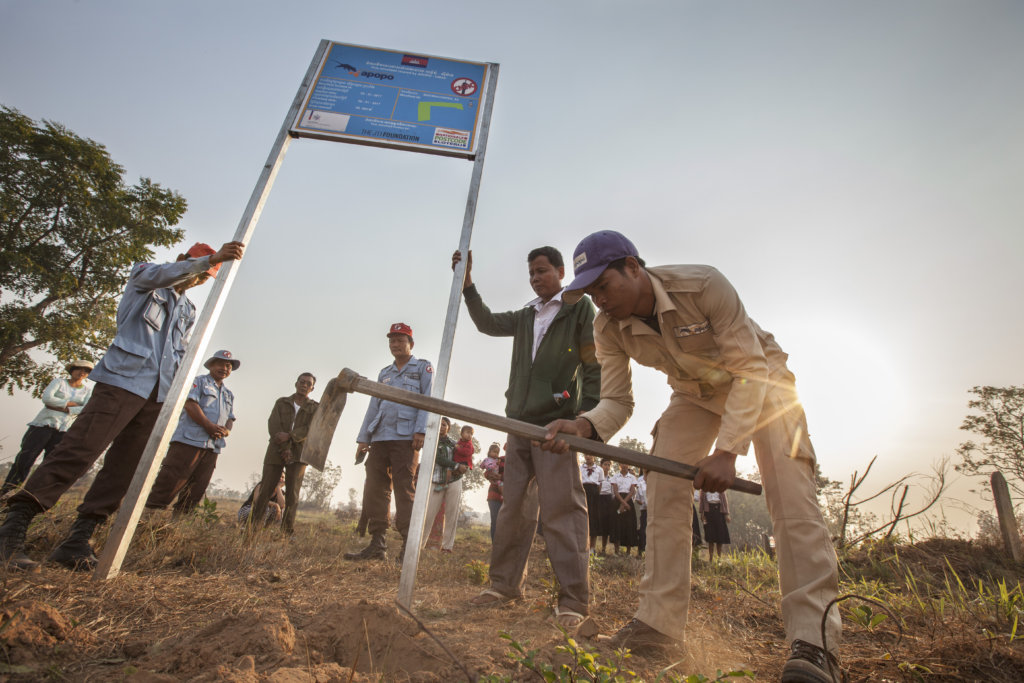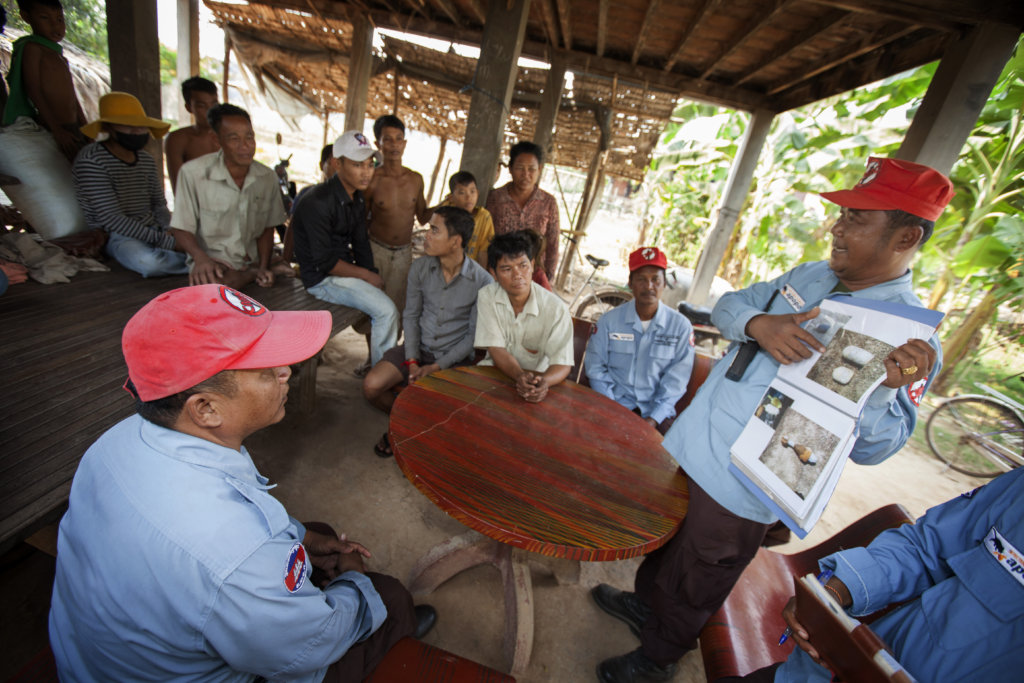 Links: