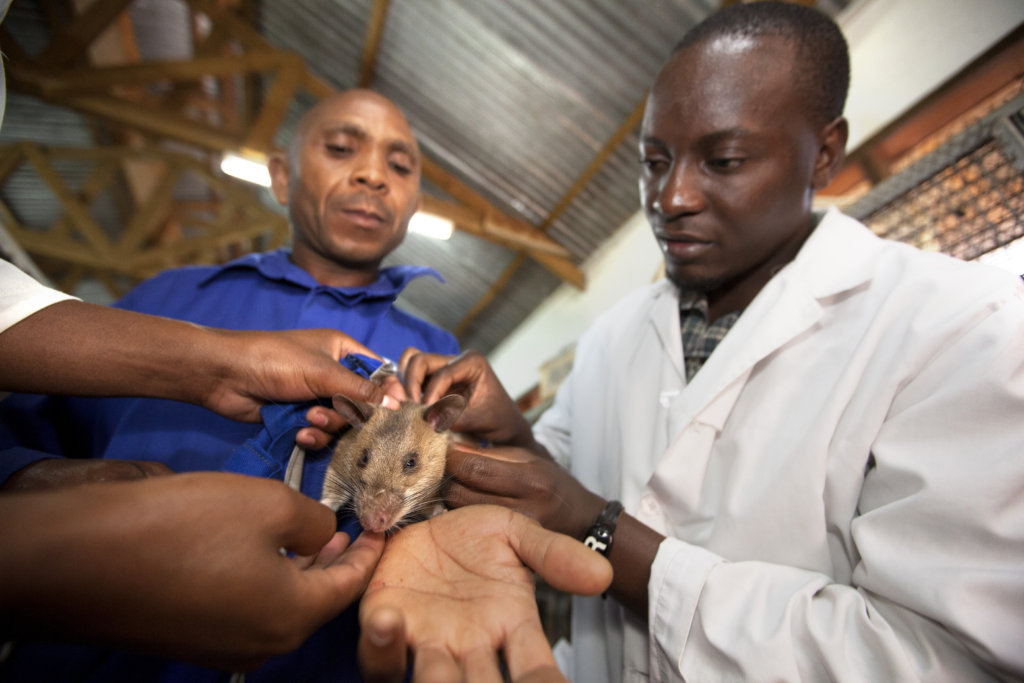 APOPO places a high value on animal welfare. As the organization is built around the rats, we ensure that they are treated like the heroes they truly are. With your support, our staff makes sure the HeroRATs are in good health and well cared for and can save many more lives!
One of the aspects our rats receive is environmental enrichment through the use of toys, objects for chewing, and a clay pot in their cages. It is important that animals such as the HeroRATs receive environmental enrichment because without they will become bored, causing stress, aggression and lowered performance.
"We provide enrichment items that increase species-specific behavior and enhance the rats' wellbeing," explains Shafii, APOPO's early training supervisor. "We always say that a happy rat is a better performer so we make sure they have all they need."
All the HeroRATs are provided with enrichment items like a specifically designed clay pot that provides a dark and cool environment, wood to gnaw on, bedding to make a nest and some toys, such as little balls and boxes made of toilet paper rolls and filled up with peanuts. These toys motivate the animals to forage for food, behavior specific for the Cricetomys Gambianus.
Wild African giant pouched rats make a number of foraging trips in a typical night, gathering food in their pouches and returning to their burrow to store it. Their cheek pouches help them to harvest food while out foraging and defer eating until reaching the safety of their burrow, thereby reducing exposure to predators.
"All trainers get to learn about the rats' behaviour and health when they start with APOPO," says Shafii. "Over the time you learn so much about the rats and their needs and every trainer develops a bond with the animals. It is this bond all trainers feel toward the HeroRATs, what makes APOPO a special place to work and such a special project to support."
We're very grateful for your support that helps us treat our Heroes the way they deserve it.
Shafii and the HeroRAT team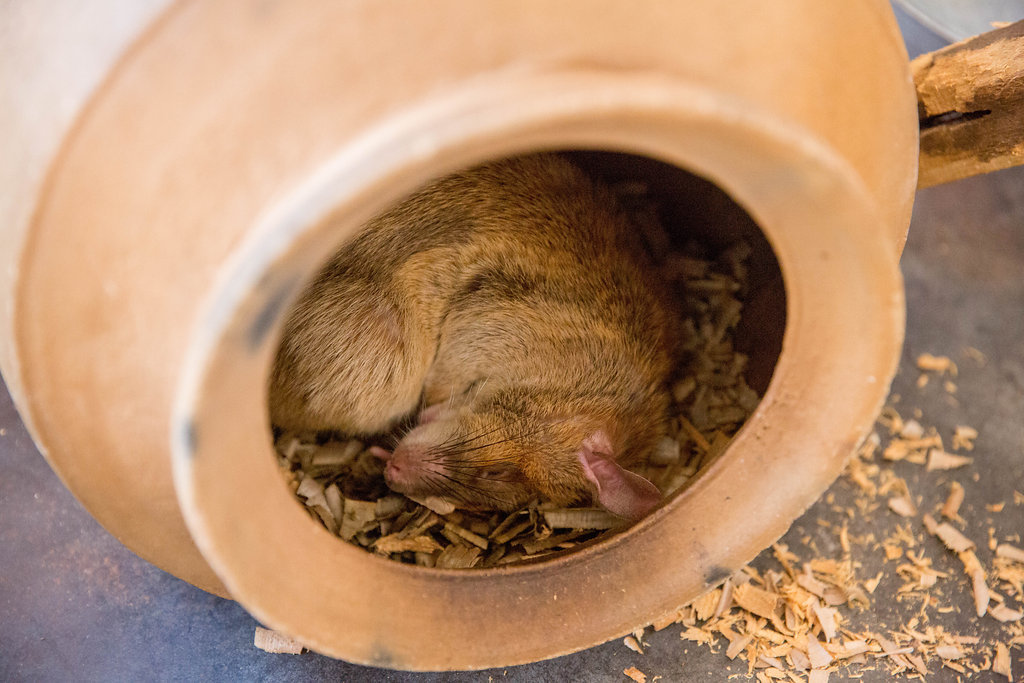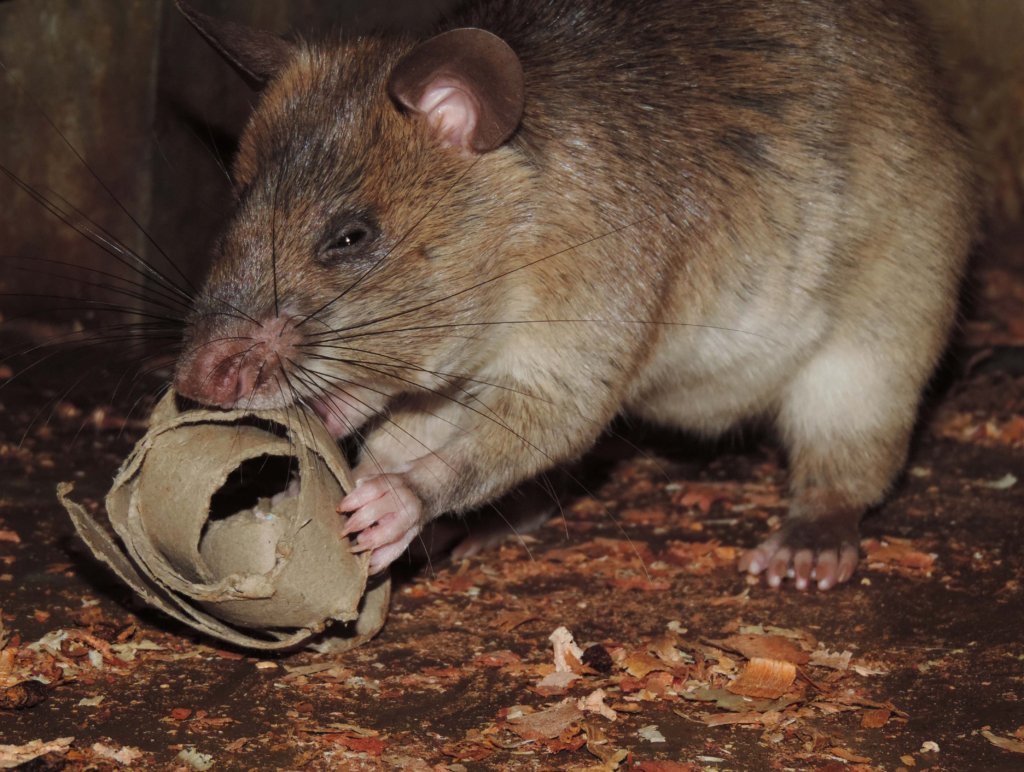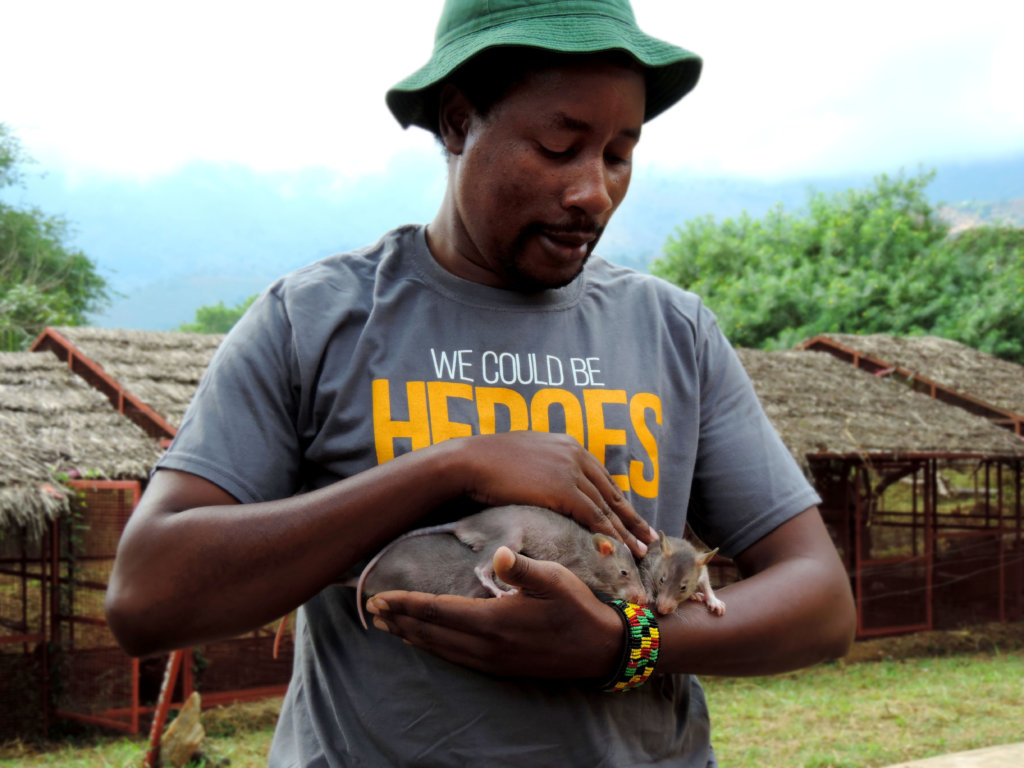 Links: