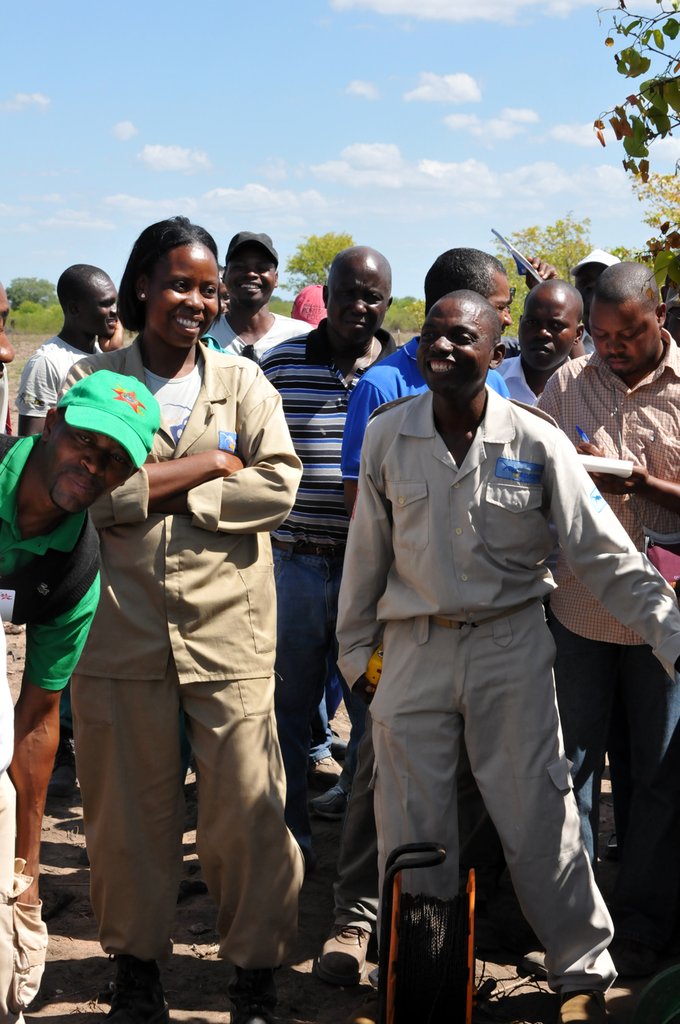 APOPO the sole demining operator for the Gaza province has handed over a mine-free community to the government of Mozambique and Instituto Nacional de Desminagem (IND), the country's national demining institute. This feat was accomplished a year before the deadline given to the social enterprise that researches, develops and implements detection rats technology for humanitarian purposes. (link to video on MDRs in Gaza)
For a country affected by remnants of a war that lasted 30 years, it had initially seemed like an uphill task to render Mozambique completely mine-free by 2014 according to the Mine Ban Treaty deadline. Now the clearance of the Gaza region has demonstrated that strong and collaborative efforts can indeed beget transformative and impactful results.
APOPO's strategic Gaza mine action program which started in 2008 has cleared over 6 million square meters of land in the province with a budget of just 5.5 million Euro. In its clearance efforts, the APOPO mine action team has found 2,393 landmines, 12,838 small arms and ammunition and 922 UXO.
Demining efforts in the last decade focused in the grossly-affected northern regions of Mozambique and several southern provinces such as Gaza fell through the cracks. Landmines posed a threat not only to the lives and safety of the people but also kept any development firmly away because of the ever-present danger of destruction.
APOPO formally declared the Gaza province free of all landmines and detonated the last three mines in December 2013 to commemorate the achievement and officially hand over the region to IND. Also present at the event were the Foreign Affairs Vice Minister for Government of Mozambique, Governor of the Gaza province, Country Representative of UNDP Mozambique, Diane Verstraeten, Chairperson of the APOPO Board, and the Belgian Ambassador to Mozambique
Speaking on the event on behalf of HRH Princess Astrid of Belgium, the Belgian Ambassador said "Today is a day for celebration for not only Mozambique and its people, but also for the rest of the world. The country has set a shining example of how national priorities can be achieved with the right partnerships, sustained effort and, most importantly, sheer human intent."