Project Report

| Mar 25, 2020
9 New Tuberculosis Rats for 2020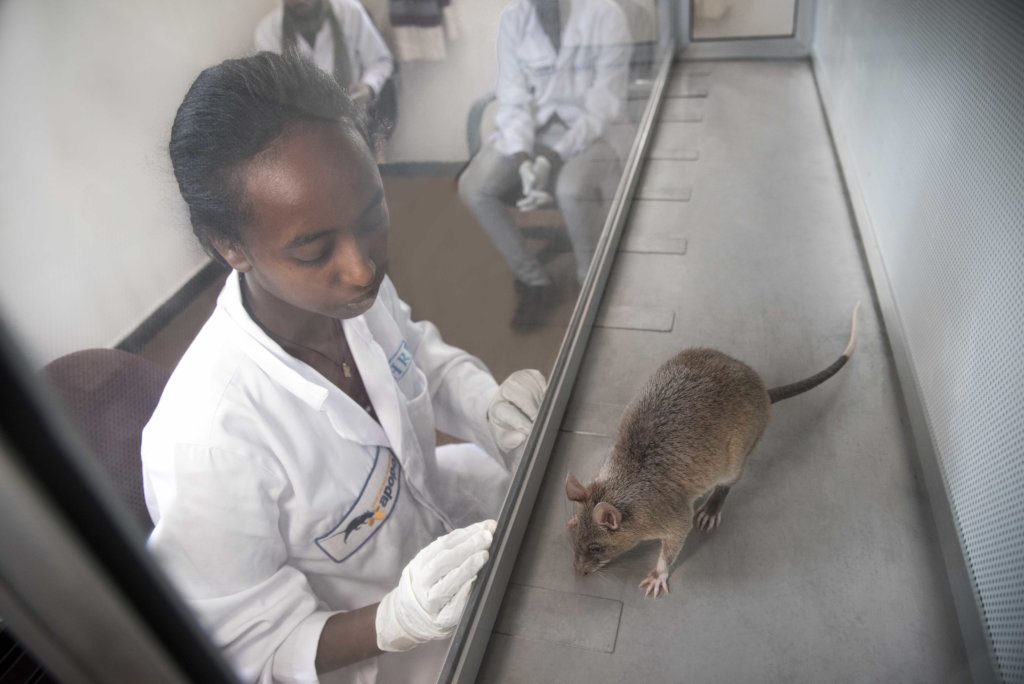 Welcome to our first project update of 2020 where we'll be focussing on our tuberculosis (TB) operations given our latest, exciting news: 9 new TB detection rats are ready for deployment.

The first three months of the year have seen our Training and Innovation team working flat out to get 9 new TB detection rats ready for operations abroad. Thanks to your support we've been able to train these additional HeroRATs to bolster our tuberculosis detection offering, but do you know how it's done?

It takes roughly 9 months to train a HeroRAT in TB detection. When young, our rats are regularly handled and socialised in order to ensure they become at ease in their surroundings and with people. They are regularly handled by trained staff and introduced to everyday sounds and smells.
As training progresses, the rats are trained to associate the sound of a click with a reward; when they near a sputum sample they hear a click and receive some banana - one of their favourite treats! Once able to identify a sputum sample they move on to learn how to distinguish between TB positive and TB negative samples; they will only hear a click and receive a reward if they interact with the TB positive sample.
As a final stage of training, our rats are exposed to 10 samples at a time beneath sniffing holes in one of our line cages. As they move along the cage our rats are trained to hold their noses over TB positive samples for 2-3 seconds.
--
The World Health Organisation's latest statistics confirm that in 2018 a total of 1.5 million people died from TB and an estimated 10 million people fell ill with the disease. Worldwide, TB is one of the top 10 causes of death and the leading cause from a single infectious agent.
With TB being both curable, and preventable, it's vital that we continue our valuable work in not only TB detection, but also training and innovation - your support is vital to our cause. In spite of our successes, much work remains to realise a world free of mines and TB. We are forging ahead through the course of 2020 with a renewed focus on the continuation of our efforts to bring good health, security, peace and the chance of development to the communities within which we work. With your continued support, we will be able to do so.

--
On that note, GlobalGiving's Little by Little campaign is fast approaching and you'll be able to make your donations go further.
Between 09:00:00 ET on March, 23, 2020 through 23:59:00 ET on March, 27, 2020 all eligible donations up to $50 will be matched at 50% at no extra cost to you.
Keep your eyes peeled for our further project appeal email on March, 23, 2020.


Thank you for your incredible support for our work.