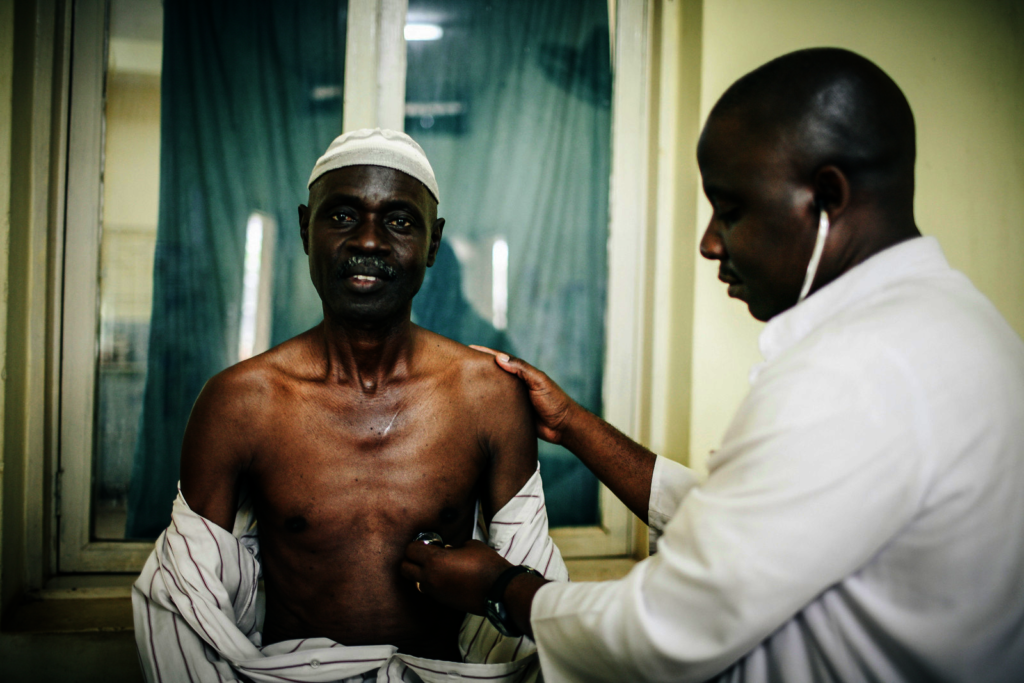 It's thanks to your incredible support that we were able to continue our fight against landmines and tuberculosis in late 2018 and early 2019 - we've certainly been kept busy and great progress has been made.
Tuberculosis Detection

From the 24th to 27th of October 2018, we attend the 49th World Conference on Lung Health of International Union Against Tuberculosis and Lung Health (The Union) in The Hague, The Netherlands. The Hague Union conference welcomed more than 4,000 delegates from around the world, and united researchers and health professionals committed to Lung Health and to the fight against tuberculosis (TB). It was inspired by emerging science as well as the recent political commitments made at the UN High-Level Meeting on TB.

Our contribution showed that in 2017, after opening the new Dar es Salaam lab and introducing same-day TB testing of the samples, 81% of the newly diagnosed TB patients started TB treatment, compared to 71% in the year before. These results support that the combination of our faster diagnostic service and patient tracking are key in achieving higher treatment initiation rates among TB patients in Tanzania.
This month, we reached the landmark of having re-tested over a quarter of a million patients with signs and symptoms of tuberculosis (TB), across sites, since the APOPO TB-detection research program began in 2007.
Our programs work within government health systems to support over 100 partner clinics in Tanzania, Mozambique and Ethiopia in their fight against TB. According to estimates of the World Health Organization (WHO), about half of the TB patients in these countries are 'missed'. Some remain untested or unreported because of social or economic barriers that prevent them from accessing healthcare at their local clinics. Yet even when patients are able to overcome these barriers, the quality of health systems varies and there are limitations to the available diagnostic tools at clinics, resulting in some patients being sent home undiagnosed and without treatment.
Globally, the WHO estimates that just over a third of the 10 million TB patients were "missed", which translates to 3.6 million people each year who have not received a diagnosis or appropriate treatment. To improve detection, diagnosis and treatment rates, WHO, the Stop TB Partnership and the Global Fund launched a new initiative in 2018 which set the target of providing quality care to 40 million people with TB from 2018 to 2022.
Landmine Detection
On 17th December 2018, we met with the Cambodia Mine Action Center's (CMAC) Director-General and His Excellency Heng Ratana in Phnom Penh to sign a memorandum of understanding for the continuation of APOPO's Mine Detection Rat and CMAC mine clearance operations in Siem Reap province in 2019.
His Excellency Heng Ratana explained that CMAC has been integrating mine detection rats into its programs since 2015 and has achieved remarkable results. He hopes this partnership will enable clearing over 1,500,000 m2 in 2019.
As part of an integrated capacity, mine detection animals will significantly increase productivity and allow the return of much-needed land back to affected communities more quickly and cost-effectively.
On 16th January 2019 we, along with our partner CMAC, were thrilled to announce the completion of a minefield in Dai Ao village of the Sre Noi Commune in Varin District. A handover ceremony was held to release 520,257 square meters of land back to the community that was cleared in the second half of 2018.
The land was officially handed back to the villagers of Dai Ao who were living in and around the large minefield, until APOPO arrived and started clearing the land, metre by metre. In a country where poverty is widespread, cultivating land is an important source of income. When the ground is contaminated with landmines this can create an impossible choice. All too often, the urgent need to support growing families means using dangerous ground is necessary.
The clearance was carried out using 3 different teams that worked tirelessly together for 6 months – a vegetation cutting machine team to prepare the land before the rat teams go on, a landmine detection rat (MDR) team of 8 handlers and 12 rats, a manual demining team using metal detectors to confirm rat findings and prepare boxes for the rats. They found and safely destroyed 187 landmines and 120 unexploded remnants of war (UXO).
Thank you for your incredible support through 2018 and into 2019. With your continued support we'll be able to bring safety and good health to the people we serve.